SPHERE Curates: Best Luxury Fashion Gifts for Men
What are the most stylish luxury items to gift men this Christmas? Whether its a playful Commes des Garçons shirt, one of brilliant London-based Percival's blanket shirts, a cosy Canada Goose waistcoat, or classic Nikes, our edit offers a stress-free route to discovering the festive gifts for Christmas morning every man will appreciate.
The Classic Architect Shirt Jacket  (Recycled, obviously)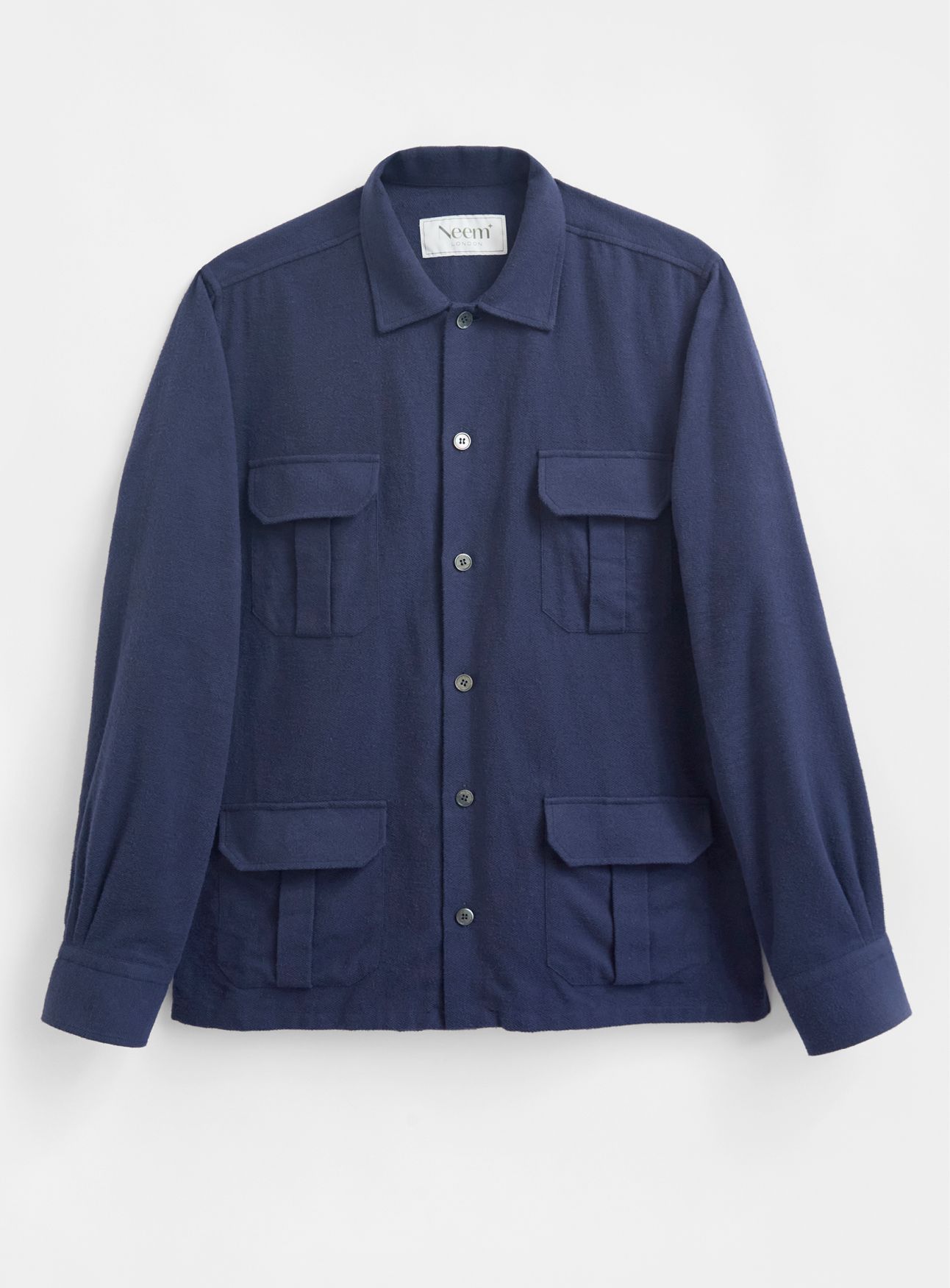 This recycled men's Italian navy flannel over-shirt is the epitome of smart casual, and the uniform of every architect and designer across the world. Wear as a lightweight jacket or use to layer up now the colder weather is here.
Made from 50% recycled cotton; stylish, this is sustainable menswear at its best.
Italian Navy flannel overshirt, £104.25, from Neem 
Stylish Layers from Canada Goose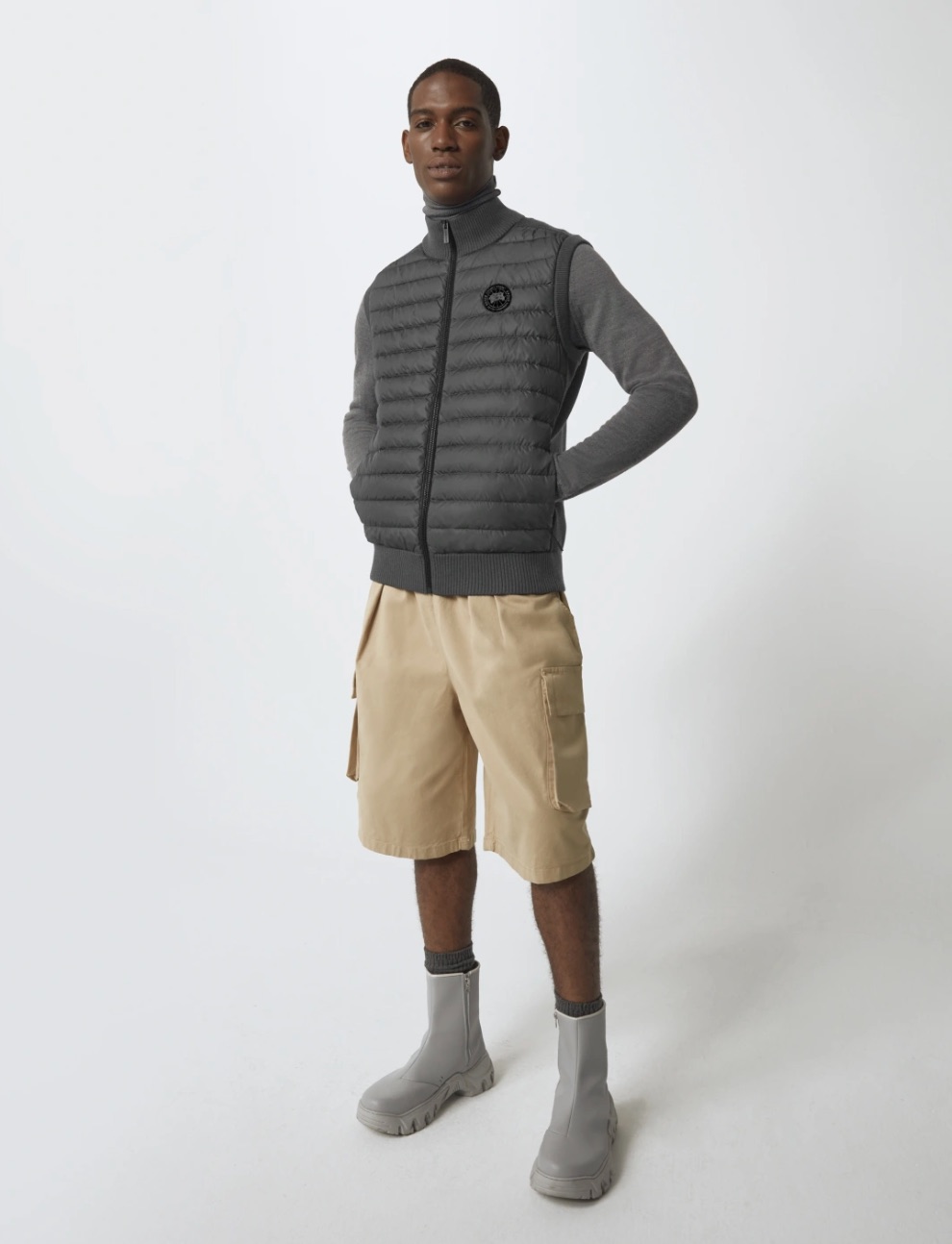 If you're looking to gift something stylish and useful, you probably couldn't do better than the newest addition to the bestselling HyBridge® family, the KnitVest, from Canada Goose. This vest is not only the perfect layer of lightweight warmth, but it has all the nerdy design details a man could want, from Thermal Mapping to heat the places that need it most, but above all it looks as good over a T-shirt, as it does under a jacket.  
Percival's Italian Wool Overshirt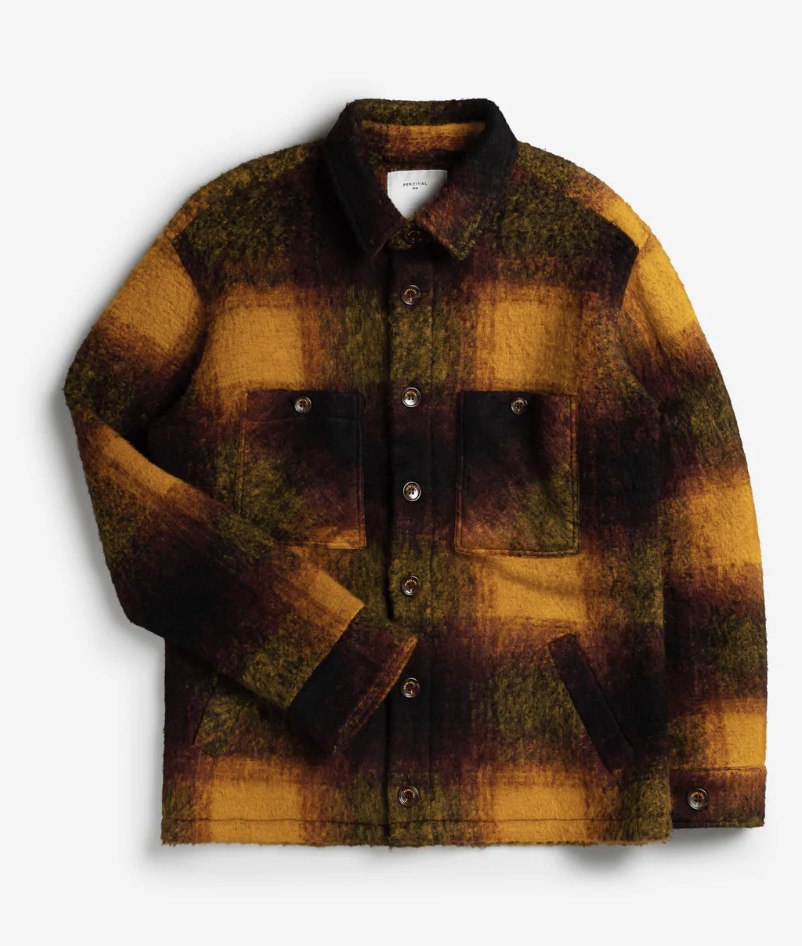 London-based Percival is the go-to brand for the most stylish men around, with actors Tom Holland, Paul Mescal and even Dwayne Johnson confirmed fans of modern their twists on everyday classics. They have also just launched a range with Harry Style's fashion stylist Harry Lambert. Percival's Italian wool overshirt, £219, is a prime example: a shirt to wear over another shirt, (a "shacket" as it's called by the fashion press), to wear for the WFH, at weekends, or out in the evening.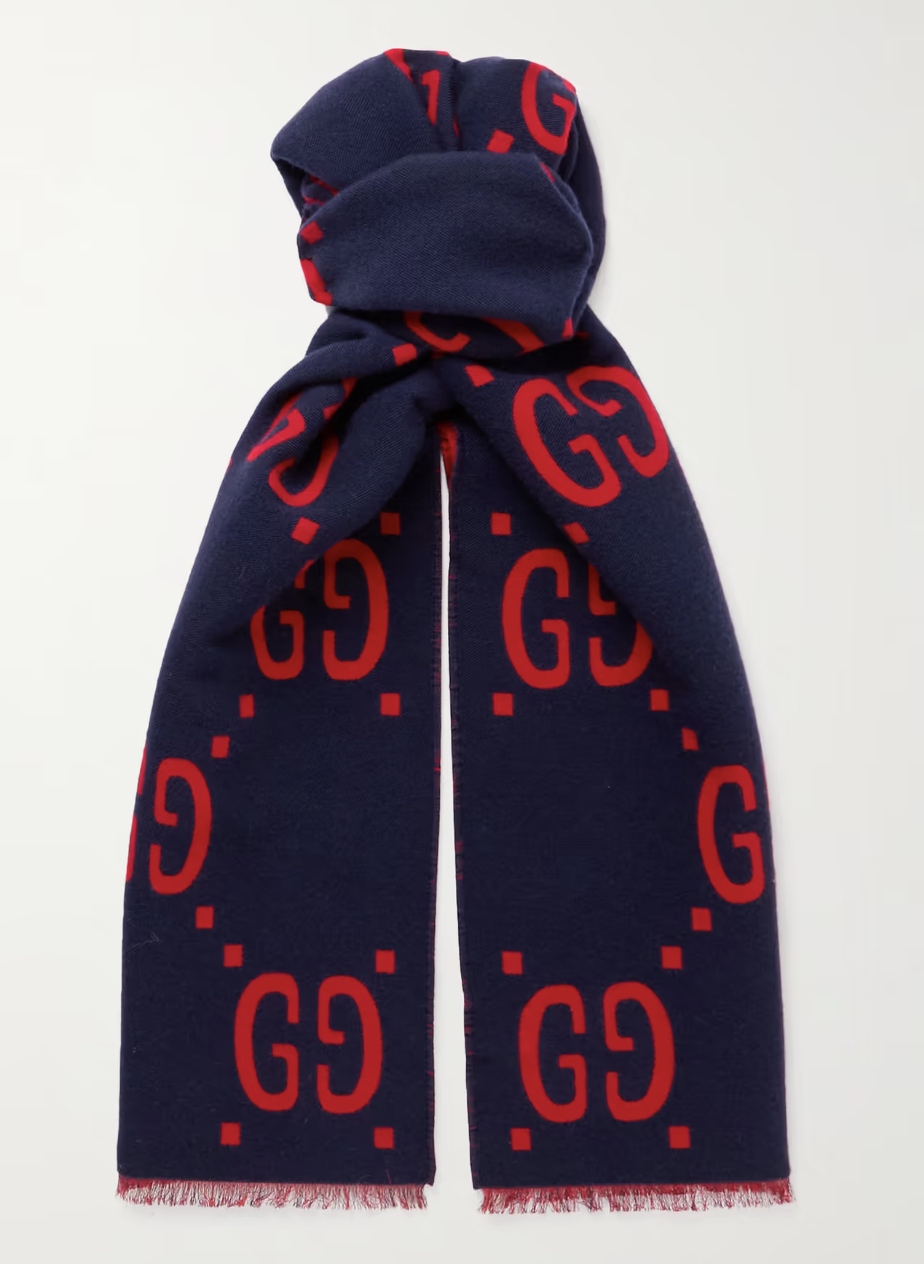 With so much on offer from Gucci, such as its collaborations with Harry Styles, Adidas, and Northface, it's easy to forget Gucci is a brilliant purveyor of conversational pieces all on its own. This colourful yet subtle logoed scarf is Gucci-fied enough for the most fashionable man you know to carry it off with panache, and classical enough to lift even the most conservative dresser into more stylish terrain. 
The Everyday Boot from Malone Souliers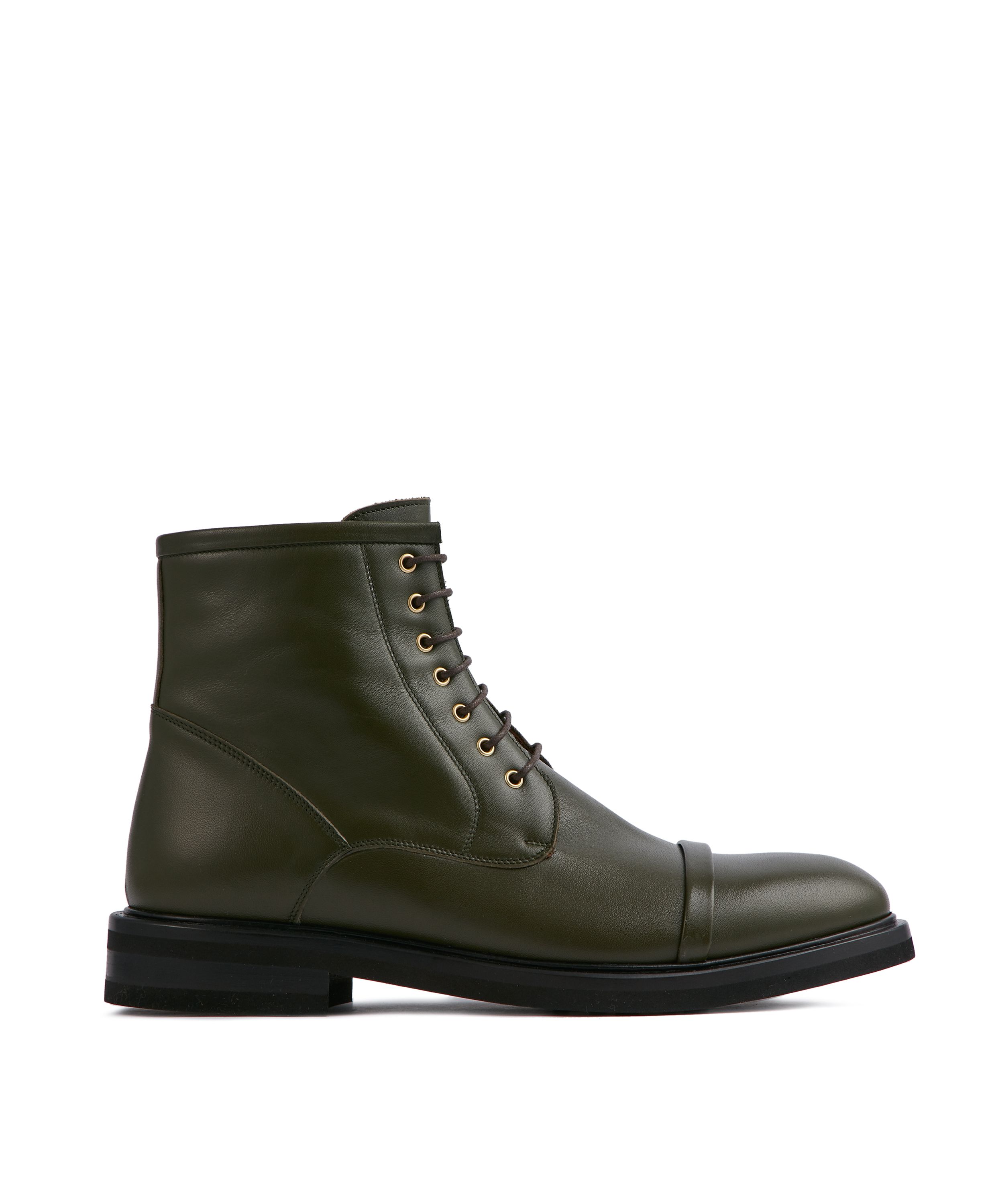 The Bryce is a stylish and elevated take on the ruggedly stylish combat boot. This boots offers a luxurious edge to a familiar silhouette, with a premium leather upper sat atop a sturdy and comfortable rubber sole, making them an crossover between the work/play/weekend divides. 
Bryce boots, £595, from Malone Souliers
Tom Ford's Love-Token Bracelet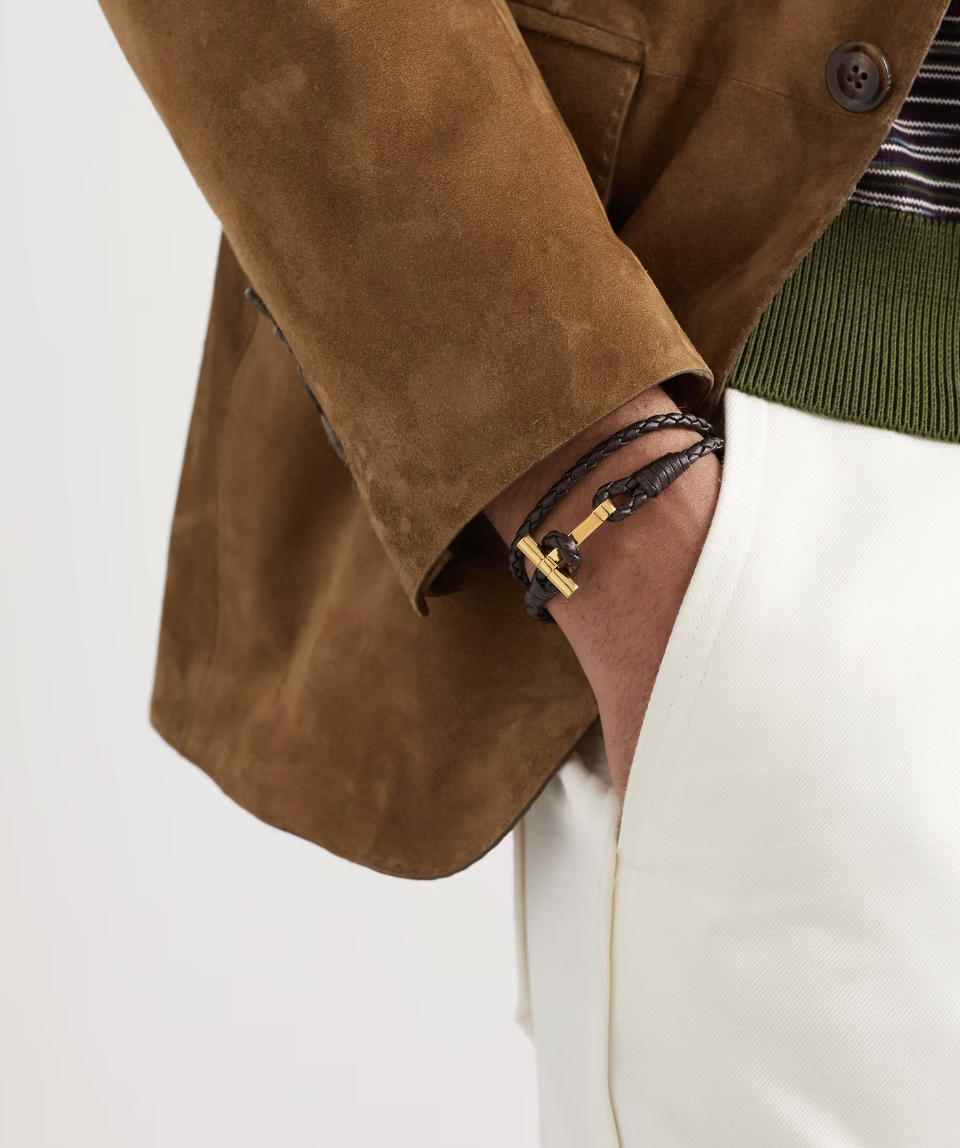 Though Tom Ford is best known for his fragrance and cosmetics businesses, news this week that he is in talks to sell his business to Estee Lauder for $2.8 bn, should turn people's attention to the luxury clothing and accessories he designs. When the deal goes through, this will be the first time Estee Lauder invest in an apparel business. It will be for a good reason: Tom Ford's clothing and accessories for men are pretty much unparalleled in terms of his self-confessed perfectionist style and quality.
This double-tour woven bracelet with gold-plate claso is an accessible way into Tom's perfect world, and it is a thing of pure elegance, to lift the wrist of anyone lucky enough to own one. 
Crockett & Jones Winter Boots for Town & Country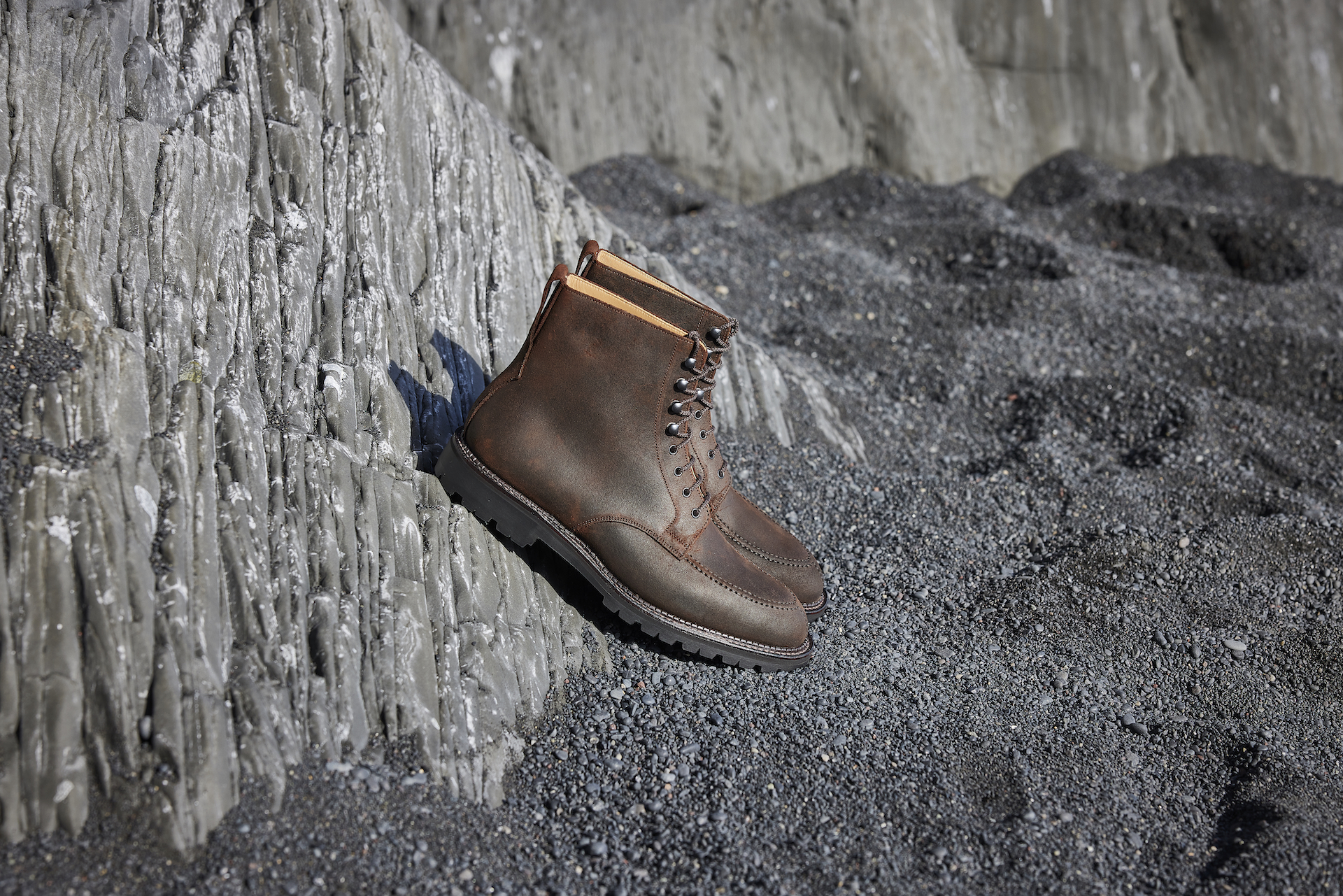 The Everyday Shirt for Creatives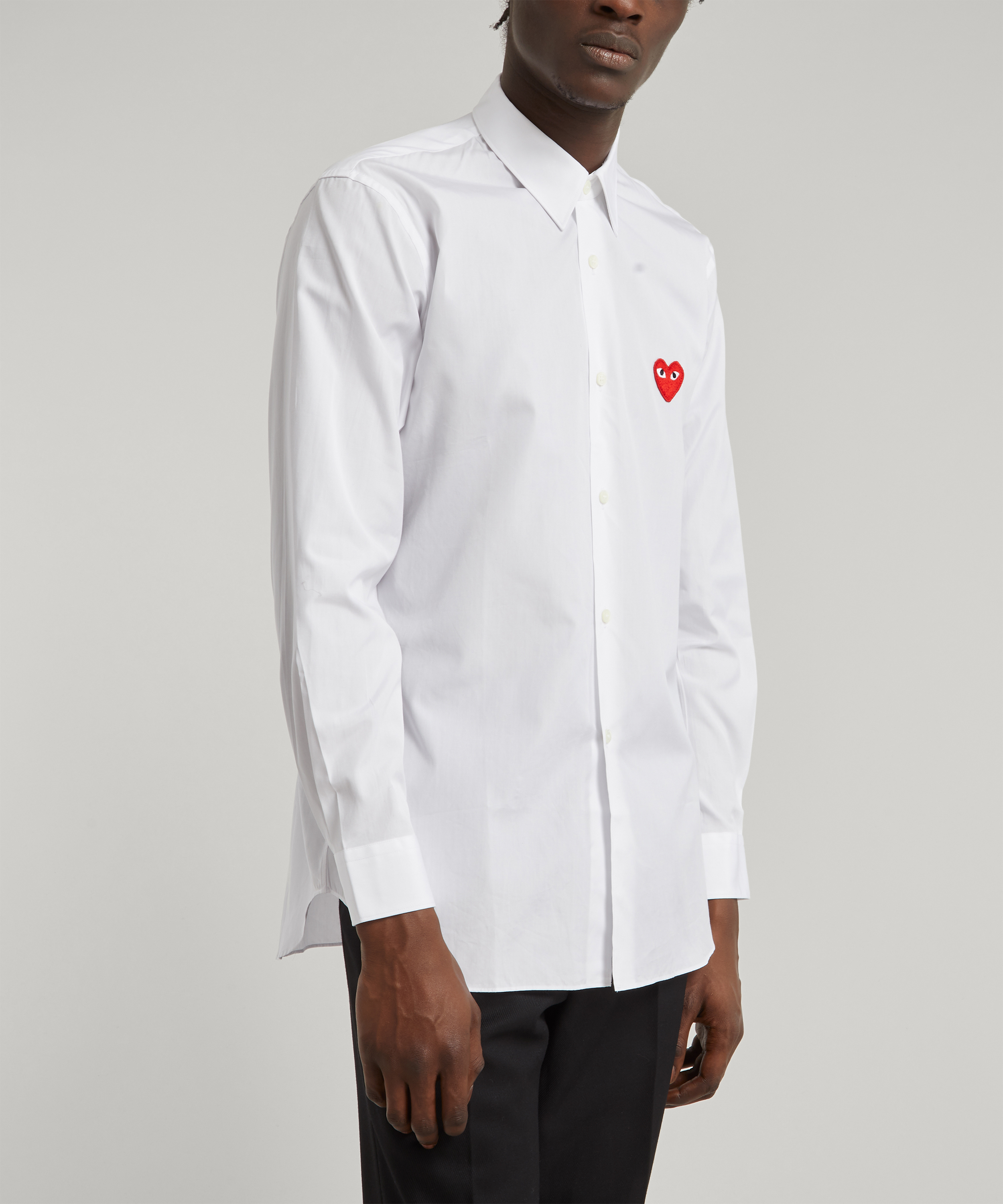 If you're looking for a shirt that says a little more about its wearer than 'I go to work in an office', then choose a piece from Comme des Garçons creative sister brand PLAY. The label offers relaxed yet tailored wardrobe basics, all with the creative signifier of the ubiquitous red heart-with-eyes logo  peeping from the piece. You will have seen this logo on the feet of the thousands who wear their Converse sneaker collaboration, but this crisp shirt takes creative style to a higher level. This shirt is cut from smooth cotton poplin, with a classic collar and button fastenings.  £190.
Briggs & Riley Backpack Briefcase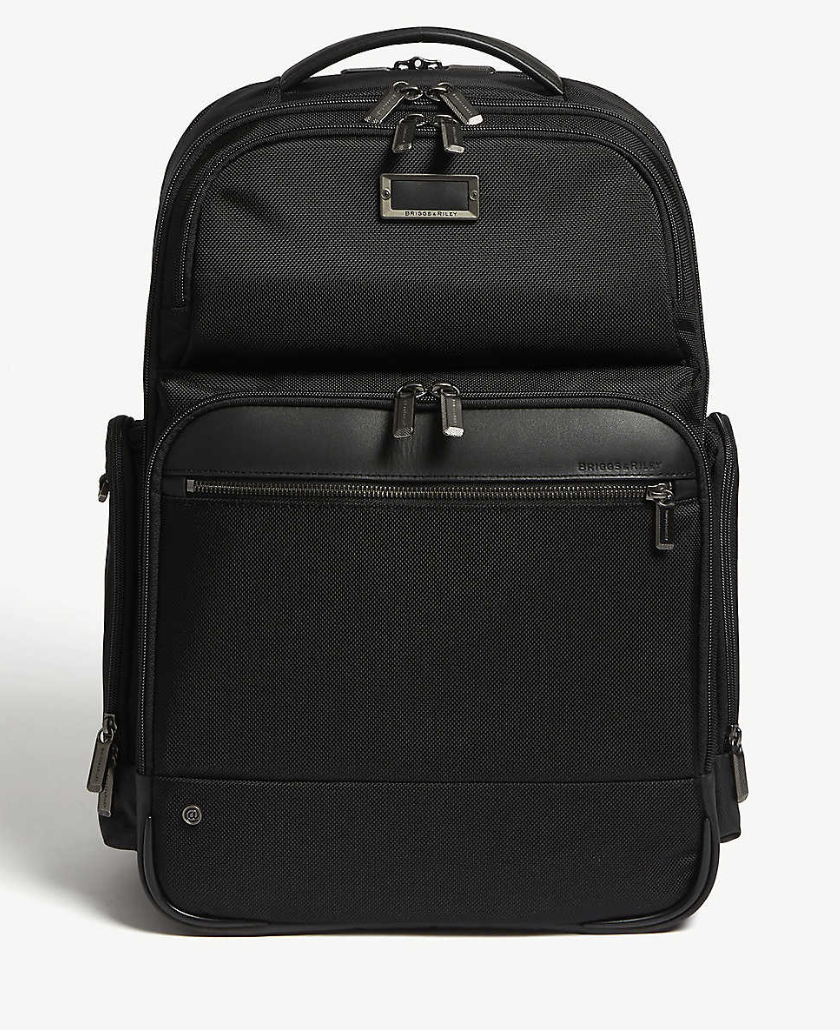 It has been a long time since the humble backpack was considered a casual option for the office, and in fact their use as a modern briefcase is long established. But we don't think we've seen a backpack with such high spec credentials as this one from American brand Briggs & Riley. Not only is this backpack offered with a lifetime guarantee, but its made from the kind of ballistic Nylon originally developed to protect army personnel from flying debris and the impact of bullet and artillery shells. So if you're after a bag for life, one that fits everything a man might need for work on the go, this is it.      
Classic Nike Air Jordan 1 Sneaks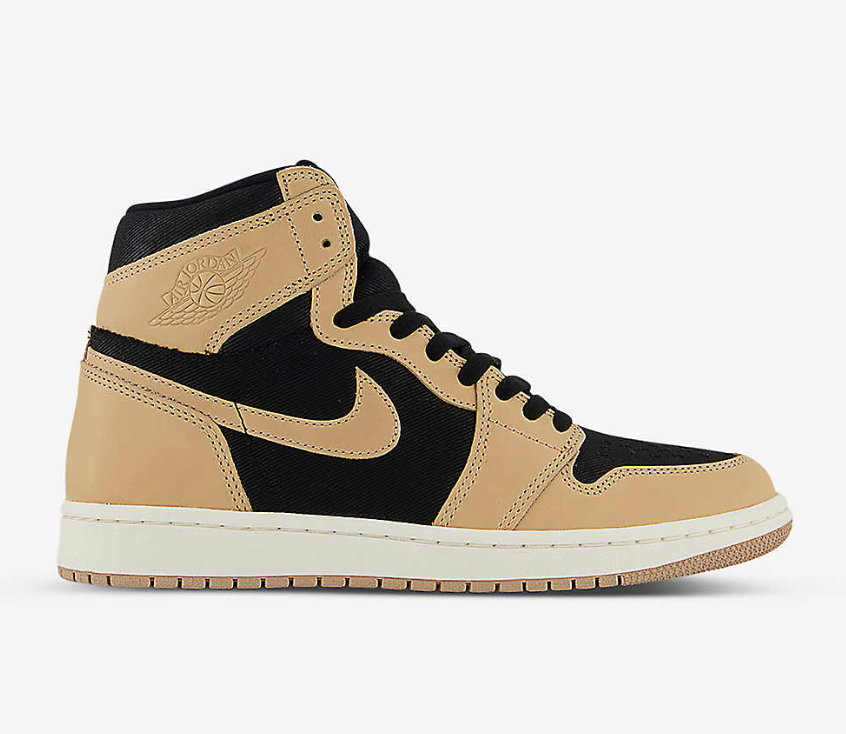 When basketball superstar Michael Jordan first collaborated with Nike in 1985 little did he know he was creating a cultural icon that would be going strong and still be as relevant 38 years later. Today his original style, the Air Jordan 1, has been reimagined for a new generation of fans. This pair are crafted from the same supple leather as their predecessor, but with a slightly higher cut on the ankle, and are set on a modern cushioned rubber sole. What we love most? The black and tan colourway, takes two of the most familiar shoe colours, and puts them into a sneaker, meaning they'll go with pretty much anything. 
Sustainable Knit from Johnstons of Elgin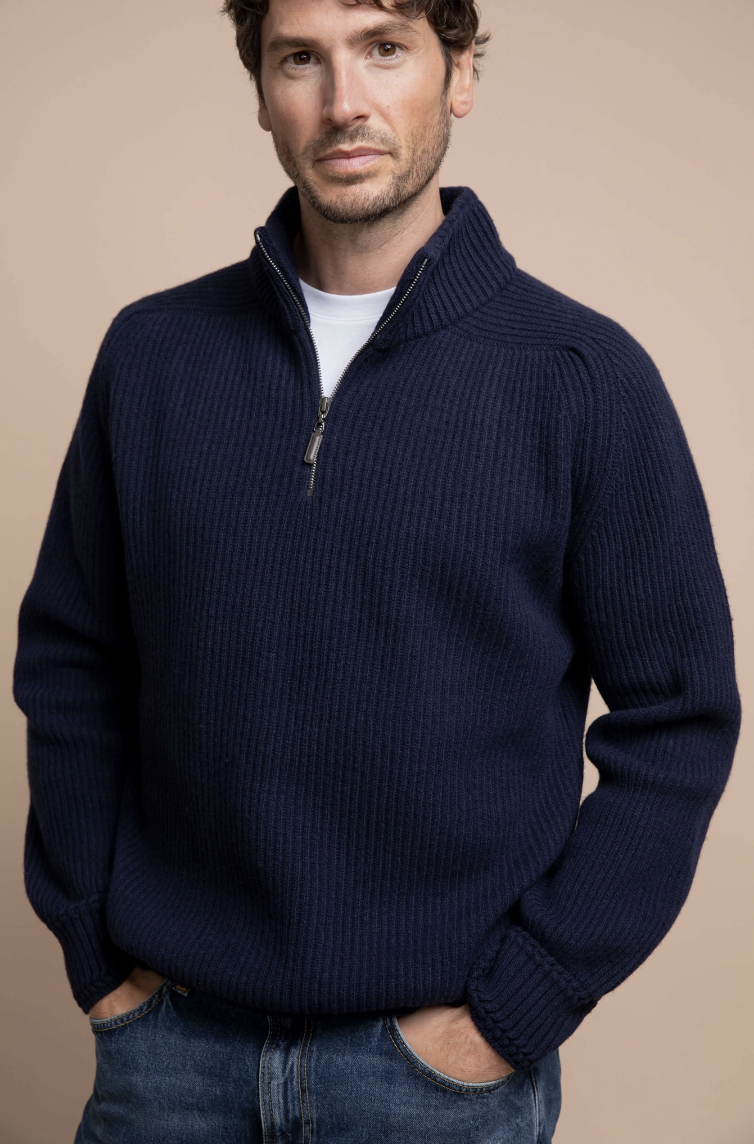 Johnstons of Elgin create reassuringly spot-on knitwear designs for men, that offer just enough style to truly elevate a look, but their designs have longevity of wear in mind. This zip-top jumper is made using 50% wool and 50% recycled cashmere, and hits the circular style button too, making this piece a winner for the more sustainably minded gift purchaser, and giftee alike. £475
A Timeless Timepiece from Junhgans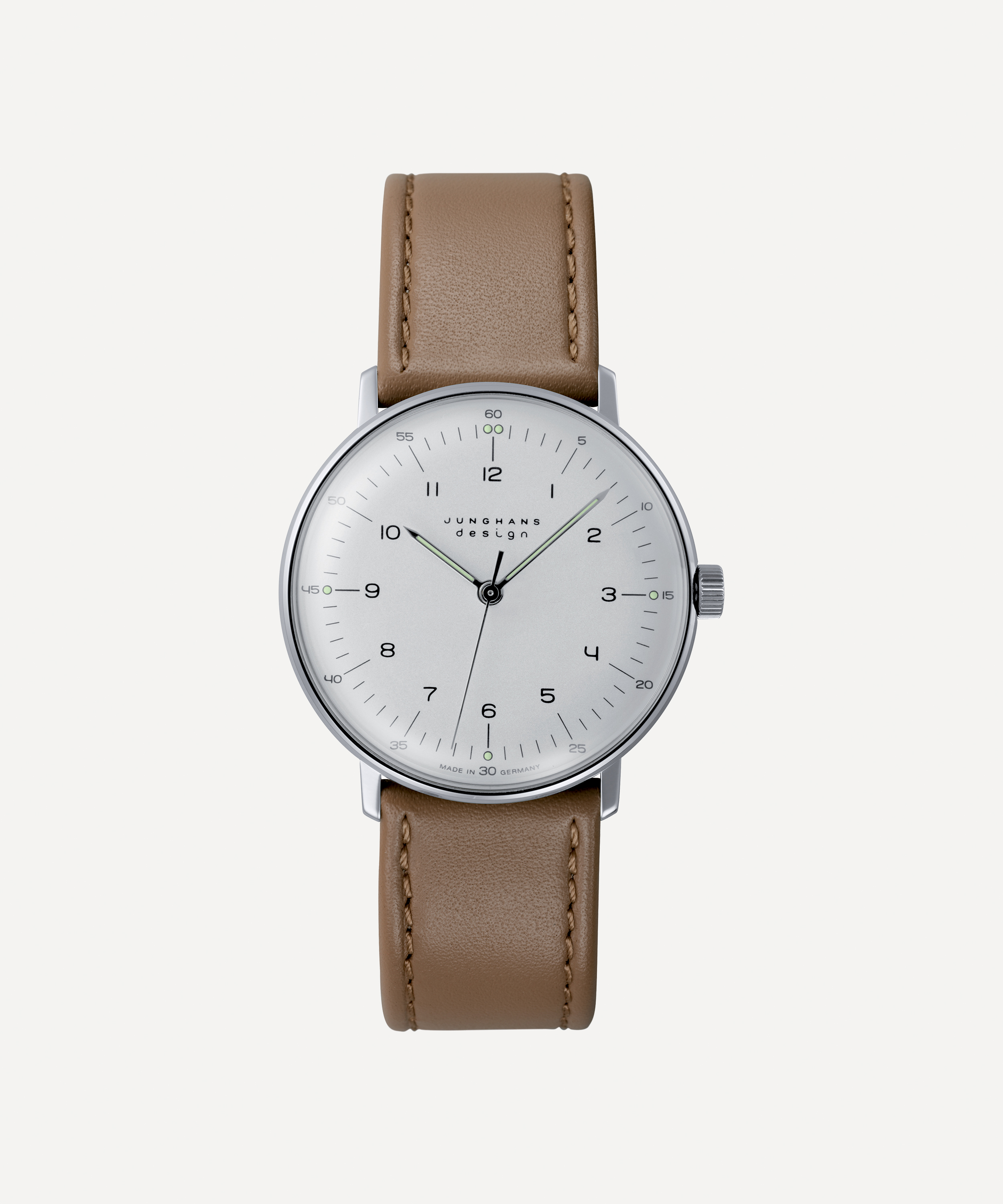 Sometimes a watch just needs to clearly tell the time, and be very pleasing to the eye. After all, we have gadgets tethered to us 24/7 that tell us everything else we need to know about our lives. Call it purist, call it old-fashioned, we don't care: this Junghan's Max Bill Handaufzug watch is a watch you can read in an instant, and that's how we like it. Cast from sleek stainless steel, it's secured by a soft tan leather strap and its simple elegance stands out in a crowd of bleeping, multi-button timepieces. £865