SPHERE Curates: Spring 2023's New Fashion Essentials
Are your wardrobe fashion essentials worn out after years of service through covid? Ours too, and we are looking to the spring/summer 2023 collections to offer us freshness, while giving the rest of our wardrobe a lift. Designers are feeling it too, and for spring focussed on modern classics to help put spring into our step. Which piece will you choose?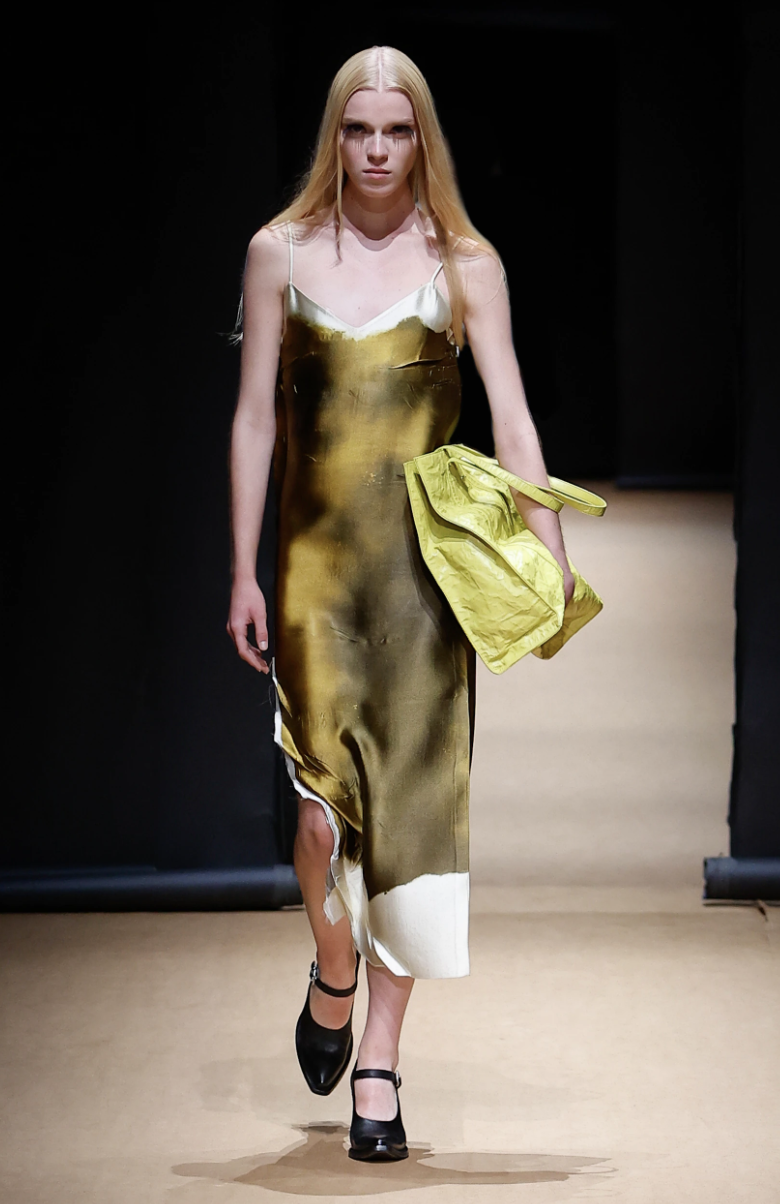 Every now and then a Prada dress comes along that just sums everything up about fashion in the moment it appears. This is one of those dresses.
The unfinished rawness of this silk satin suggests a certain fragility, while the unevenly dyed olive-y bronze print gives the dress a spontaneous, natural sensibility. The split? Well that's where fashion comes in.. no split, and you're not part of the current fashion conversation.
Prada Dress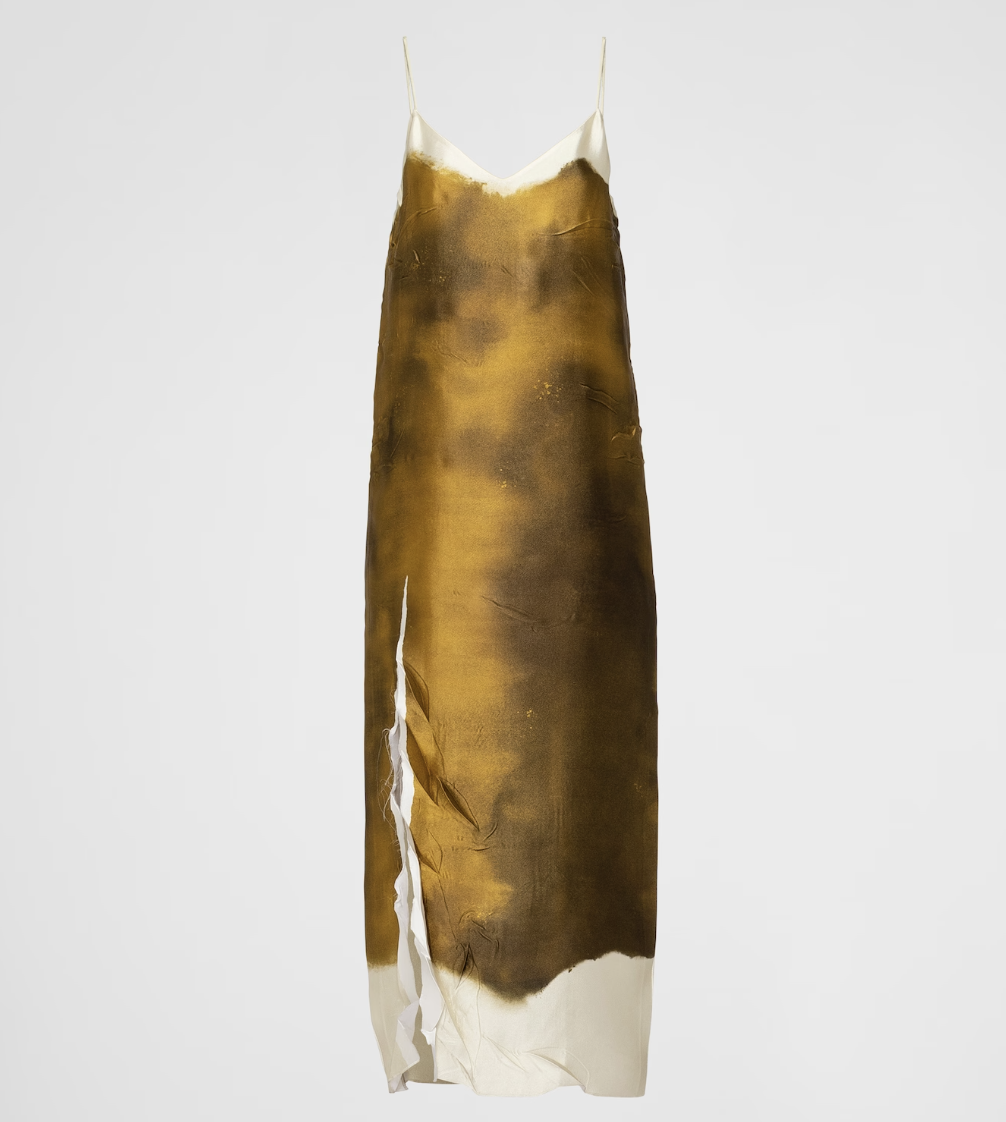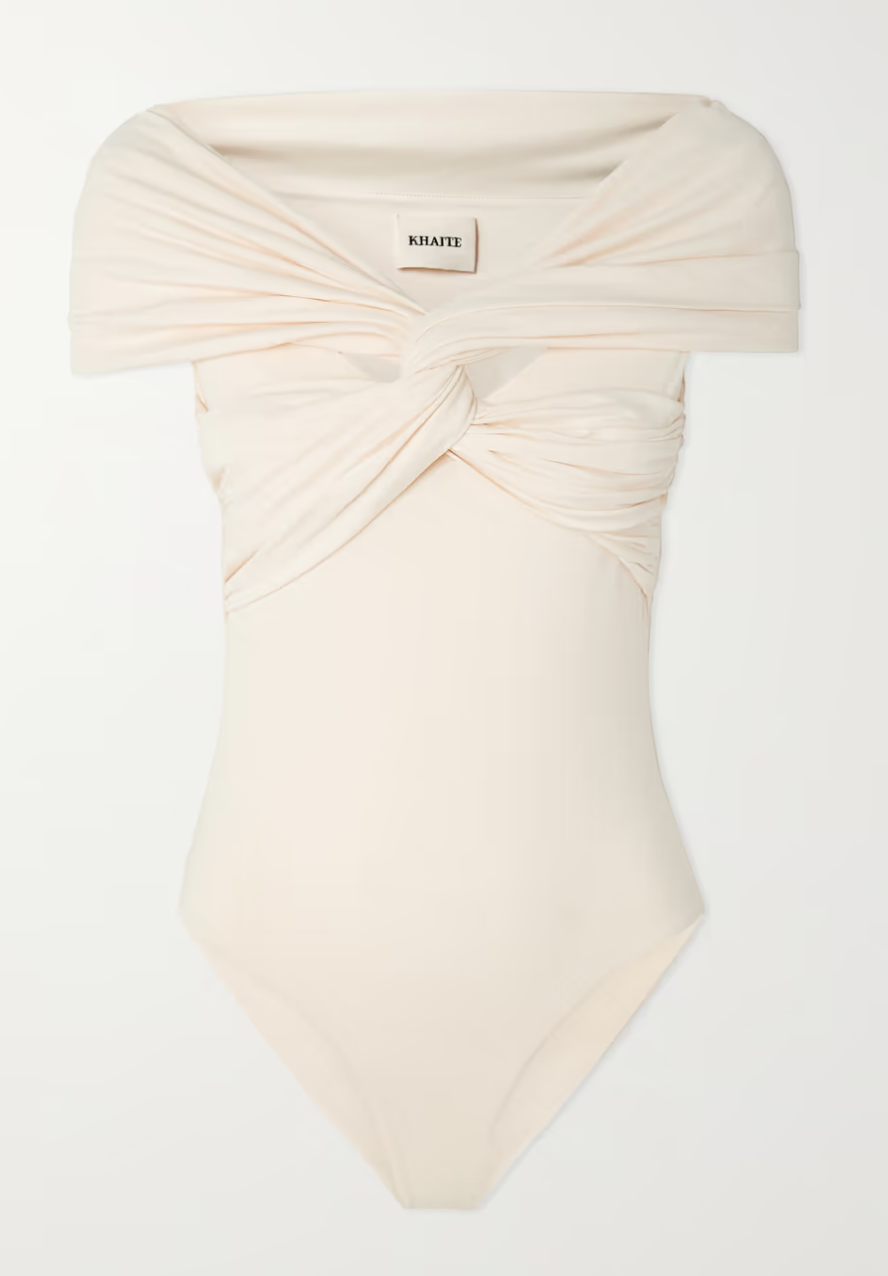 One of the quickest ways to update your everyday wardrobe is by recalibrating your silhouette, and this season the equation is all about pairing a wide-leg trouser or flared skirt with a form fitting top. 
Whether you opt for a corset top, a cropped top that bares midriff, or something a little more modest like this bodysuit from Khaite, the effect will be instantaneous: you'll feel current. 
We recommend this top for its elegant twist and drape, and the off-shoulder element, and, of course, there will be no insightly lumps and bumps due to having to tuck it in. 
Bottega's new 'Andiamo' Bag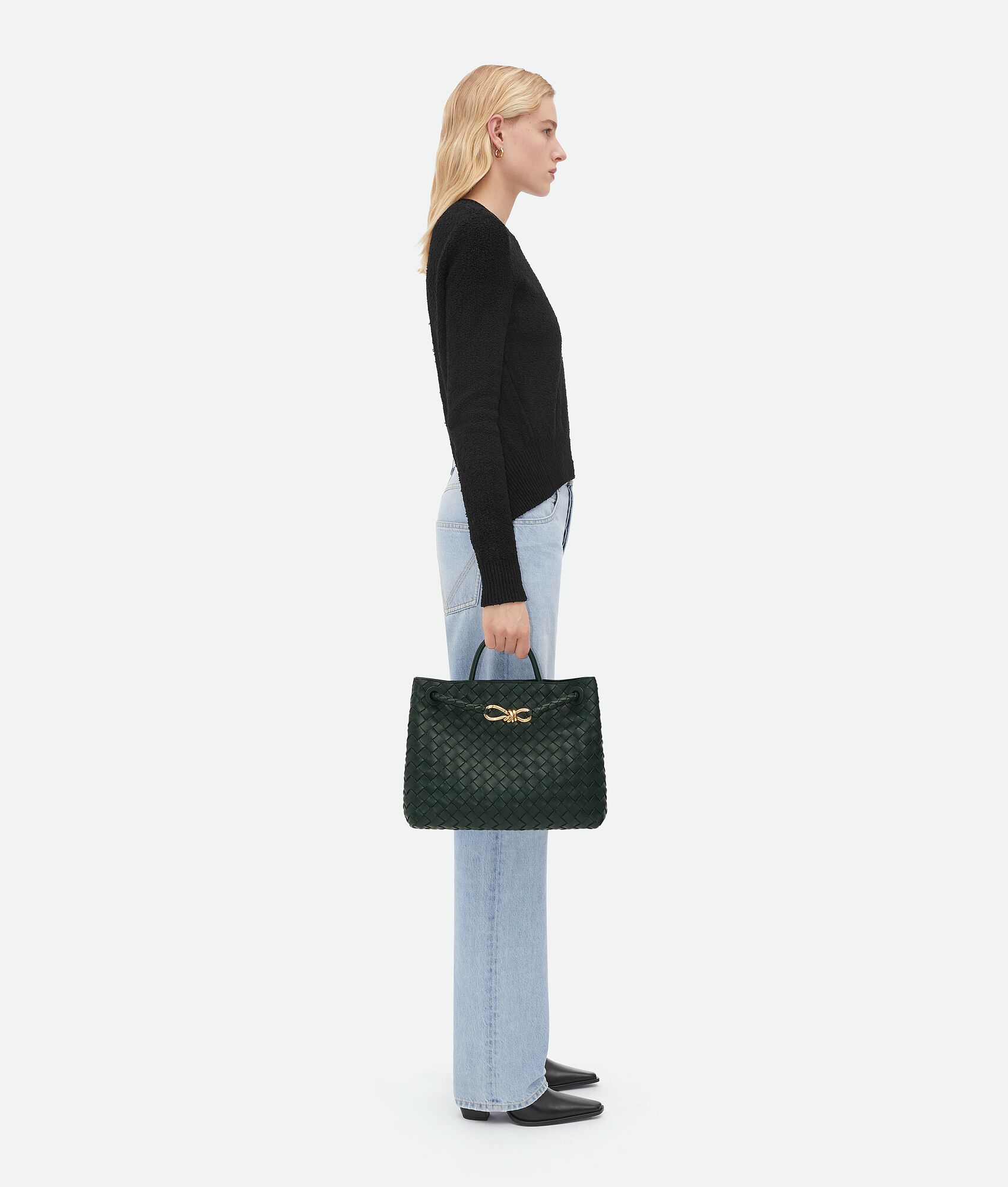 Since Daniel Lee's departure from Bottega Veneta, the brand's new designer Matthieu Blazy has been making his mark on the house with stealth collections. His  play with streetwear classics, such as low-slung jeans and checked shirts, but making them in butter soft leather in cashmere, has given rise to the term "blandstanding." Not so with his new bag, the playfully glossy yet punchy Andiamo – meaning "let's go" in Italian – which oozes luxury, craft and usefulness all in one glossy intrecciato leather package.
Blazy says the bag's dynamic design is "a vision for elevated everyday living", and we agree. If you've been looking for a bag that will last you a lifetime, and look good doing it, the Andiamo is it. Keep your eyes on Bottega Veneta's site, if you want one - they come in a small at £2960, medium is £3550 and large is £5550, they are in high demand.  We recommend the Barolo and Fondant colourways.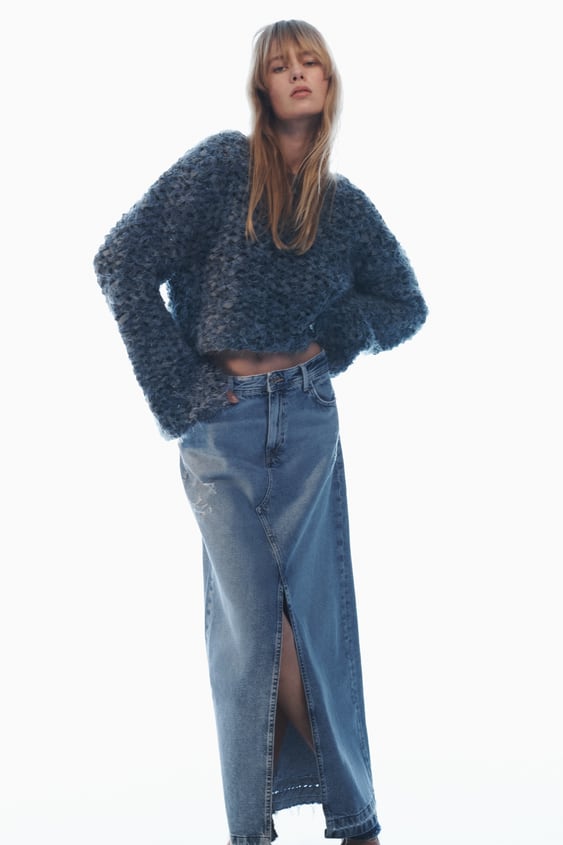 Unless you've been living under a rock, and let's face it many of us have, you'll know that denim skirts, are - to coin a useful yet hackneyed phrase - 'the new jeans'.
The humble denim skirt has been given a makeover by no less than Balenciaga, Alaia, Gucci and Alexander McQueen for spring 2023. While retailers such as Zara have offered denim skirts in every shape conceivable from a cargo-pocketed mini, to a pleated kilt style, and not forgetting the winning fashion skirt of the month, the midi-length with a split.
To give your wardrobe an instant update, this version is the one to go for, we love the version by Reformation offered in sustainable Tencel, but by the time we had written this, it had sold out.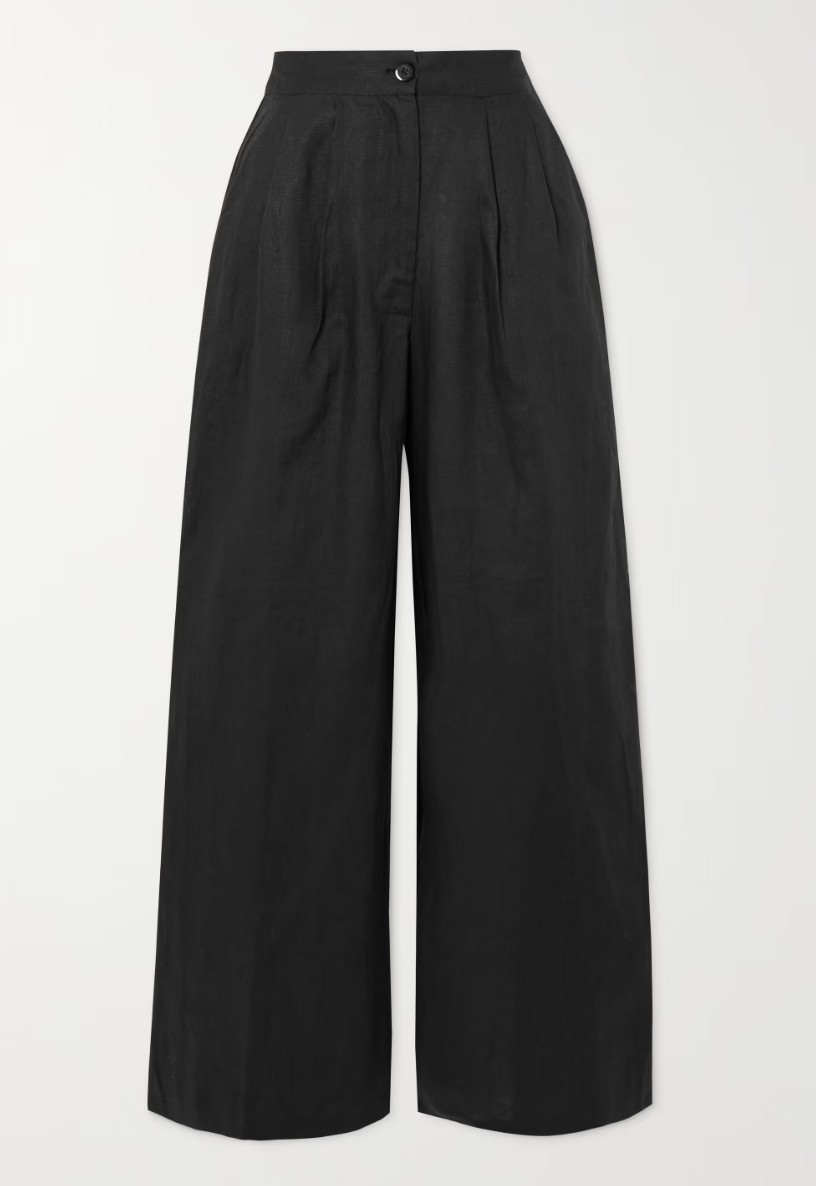 A pair of wide-legged trousers is undoubtedly the most worthwhile investment you can make to update your wardrobe now. Why? It's a silhouette which instantly updates your look, and they work for everyday with a flat pump, sneakers and sandals, or with a super-high heel for evening. Also, with fancy tops - see above. 
Run a search on a wide-leg trousers and you'll be inundated with options, from the glittering to the printed and everything in between. While we love the versions offered by The Row, Stella McCartney, and just about every designer on the planet, after careful consideration this pair, from Faithfull the Brand, delivers on everything required for the season. 
In black lightweight linen, and generously proportioned, their length is neither too long, or too short, and they fit snugly at the waist meaning they create form, while allowing for either a bikini top, or a more substantial knit, shirt, or T-shirt to be paired with it, giving them a versatility that will get you to 30 plus wears, with a variety of styling options.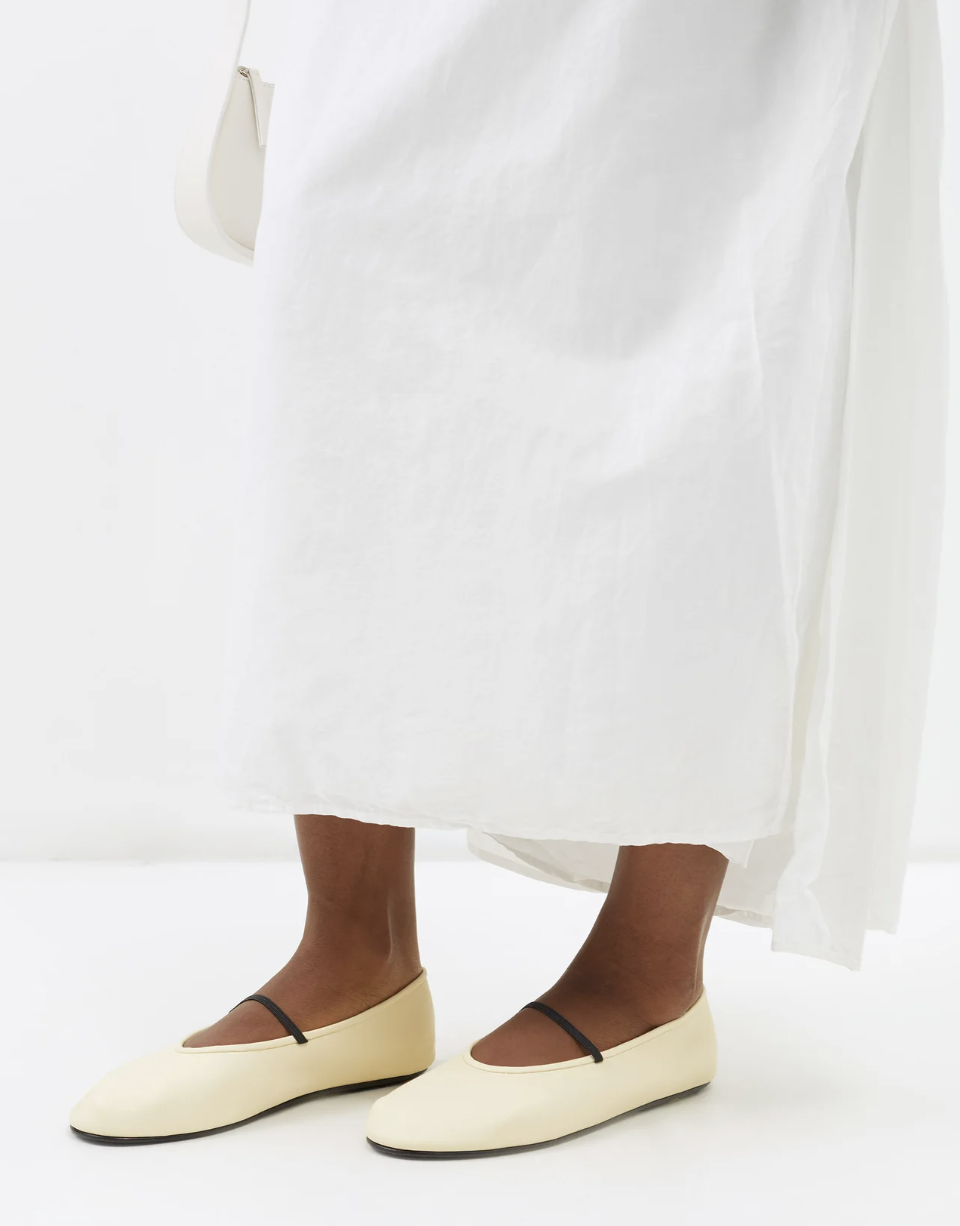 Ah, the ease of a ballet flat! The pretty little slippers beloved of noughties fashion icons from Kate Moss and Amy Winehouse to every fashion-loving woman on the planet, are back.
This time around they reach higher up on the foot than their more-scooped-of-toe noughties counterparts, and are offered in all manner of styles from the creamy leather pair by The Row, to Khaite's crystal embellished ones and Miu Miu's vast range which takes in sturdier versions as well as an en pointe take on a two-tone Chanel style. 
Make these your new everyday shoe to wear with floaty dresses, wide-cut cropped jeans, or just about anything else in your spring wardrobe. A hit of nostalgia, or something fresh to your life.