Show of the Week: Reimagining Colour at Maddox Gallery
Maddox Gallery (Maddox Street) has opened "Reimagining Colour" in partnership with Harlequin, a stunning group exhibition that introduces contemporary artistic talent in the context of important Abstract, Figurative and Colour Field artists. It's where high art meets popular culture. Collectively the works on show explore and challenge the formalism and colour theory that were central to the Abstract Expressionists.
A deep dive into Reimagining Colour, Maddox Gallery
Much like many of the 20th century artists who are synonymous with this period, the vibrant, expressive, large-scale paintings on show at Maddox Gallery's Reimagining Colour are filled with emotion and are a riot of colour. A marriage between Abstract Expressionism and Post-Painterly Abstraction, the romantic and the robust, the painterly and the linear, together these contemporary fine artists present a vision of a post-war world, eclectically interpreted in their own distinct styles.
To celebrate the exhibition, Maddox co-hosted a panel discussion with Harlequin on 8 February, which was led by Maeve Doyle, Artistic Director of Maddox Gallery, with Claire Vallis Creative Director of Sanderson Design Group, Professor Stephen Westland and artists Nick Grindrod and Dairo Vallas. As Professor Westland summed up: "Colour is a feeling, it's no different in many ways to the feeling of pain or love for someone, but because of that, it can have an effect on someone emotionally and even in terms of their health."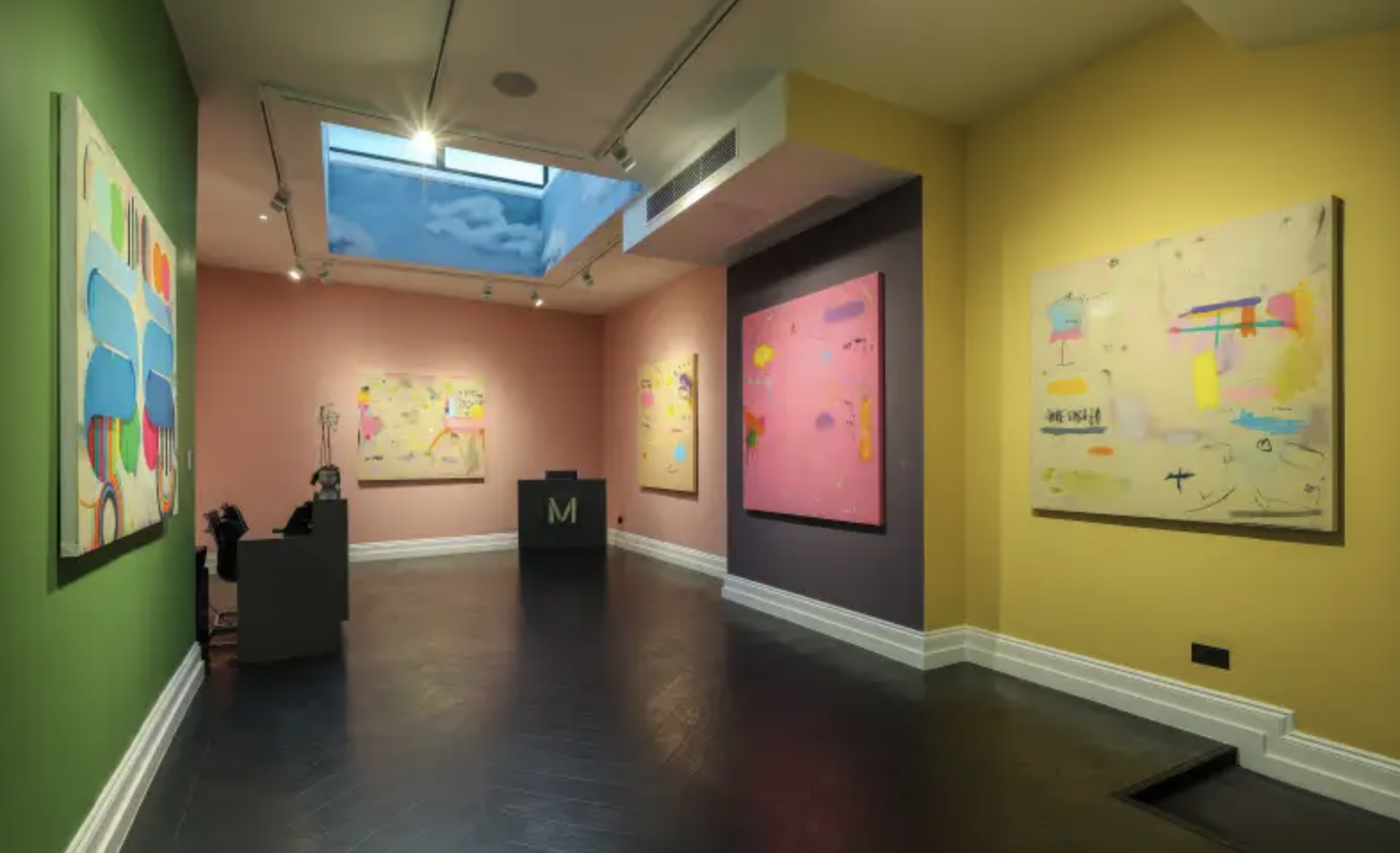 Boldly abstract in nature, British artist Nick Grindrod's playful paintings experiment with colour, structure and form. His intuitive way of working in 'real time' means that his removal of paint and erasure of marks are just as important as the application of paint, resulting in art that hums and vibrates with an exciting energy.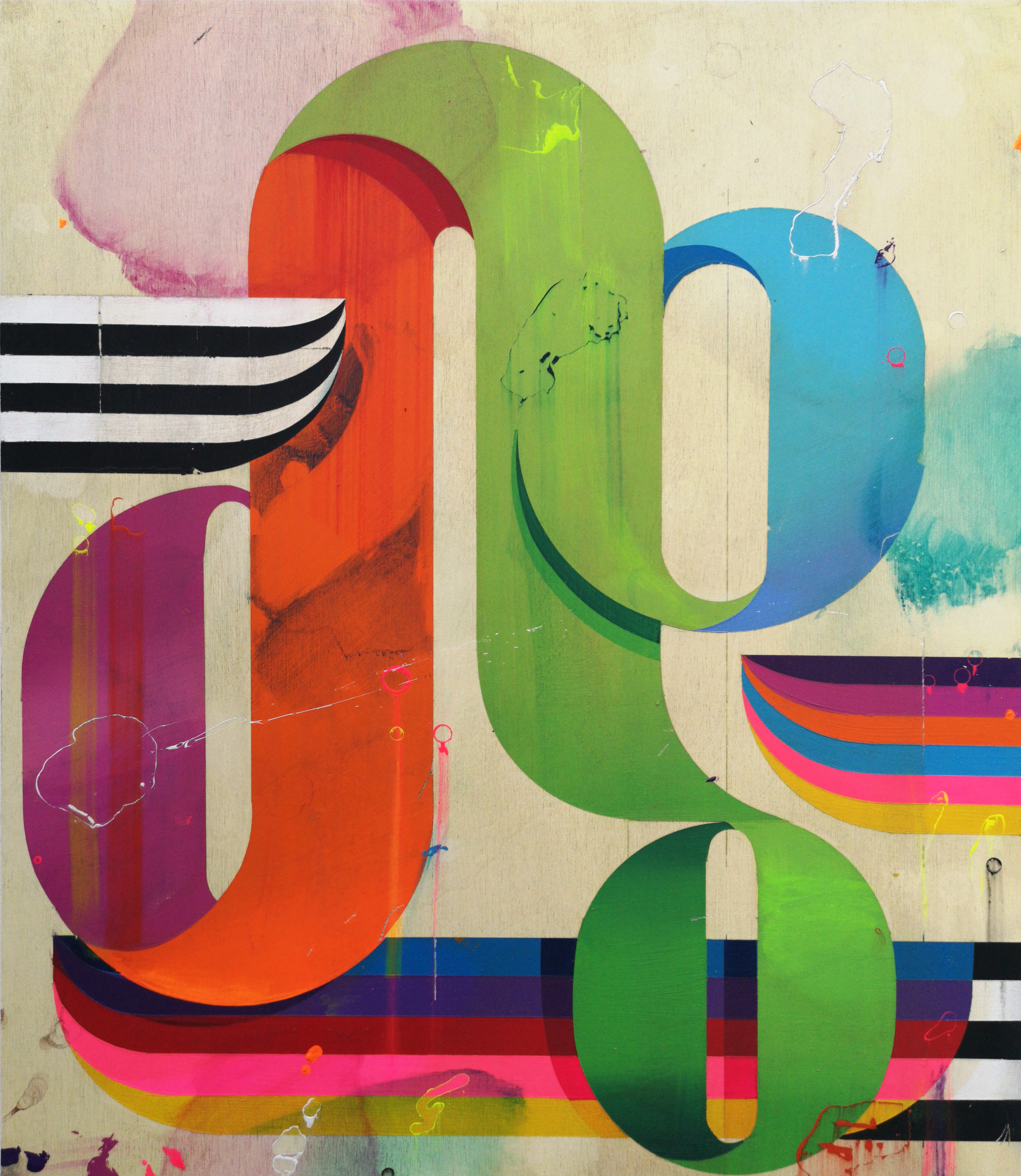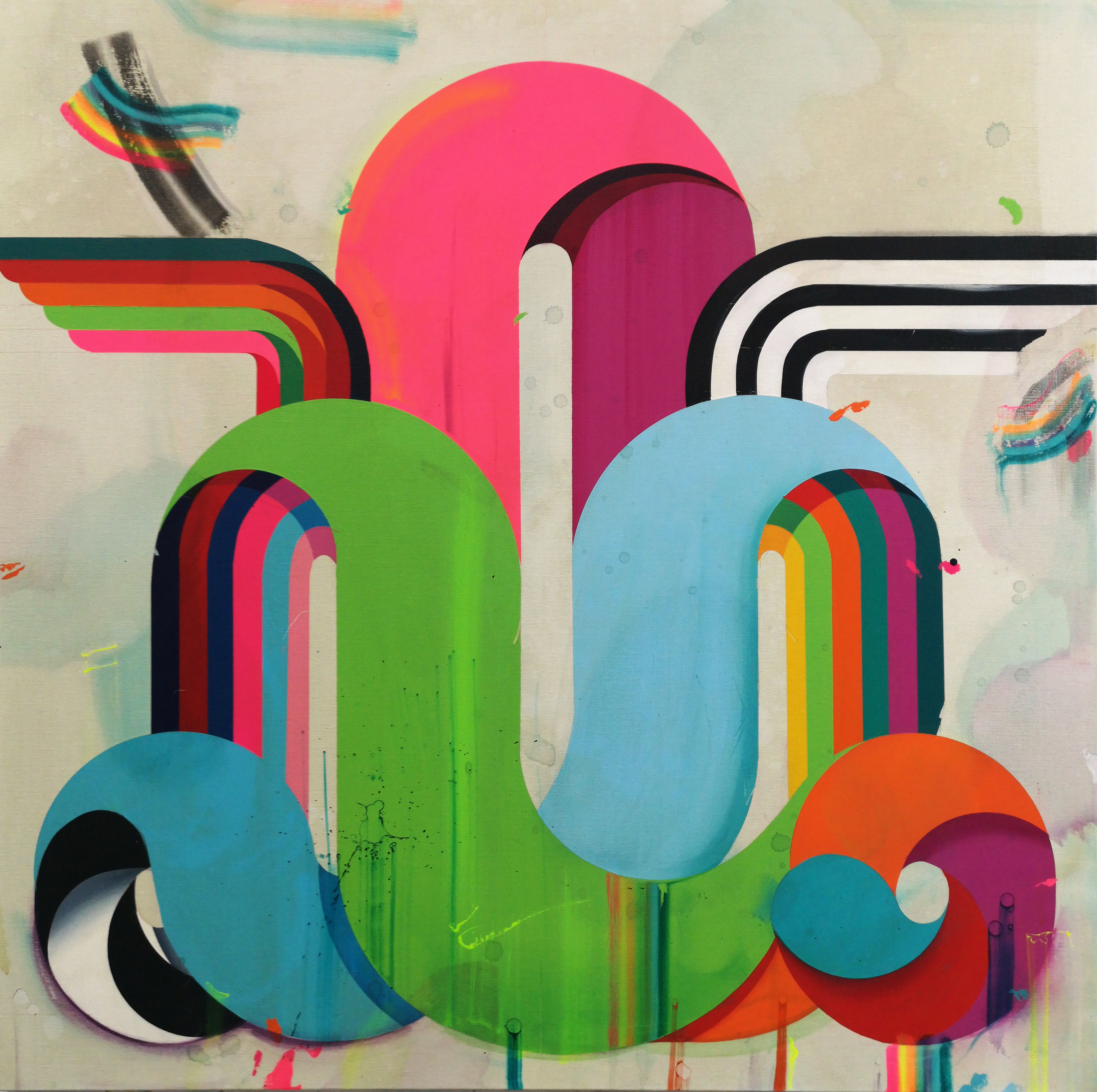 Presenting vivid assemblages of intense colour, sharp contrasts and scrawlings of cryptic language, Berlin-based David Pher's paintings are an interplay of intention and craftsmanship with spontaneity and chance. With his abstract works, he transports the viewer into a dreamland through subtle interactions between bright, evocative hues and darker elements.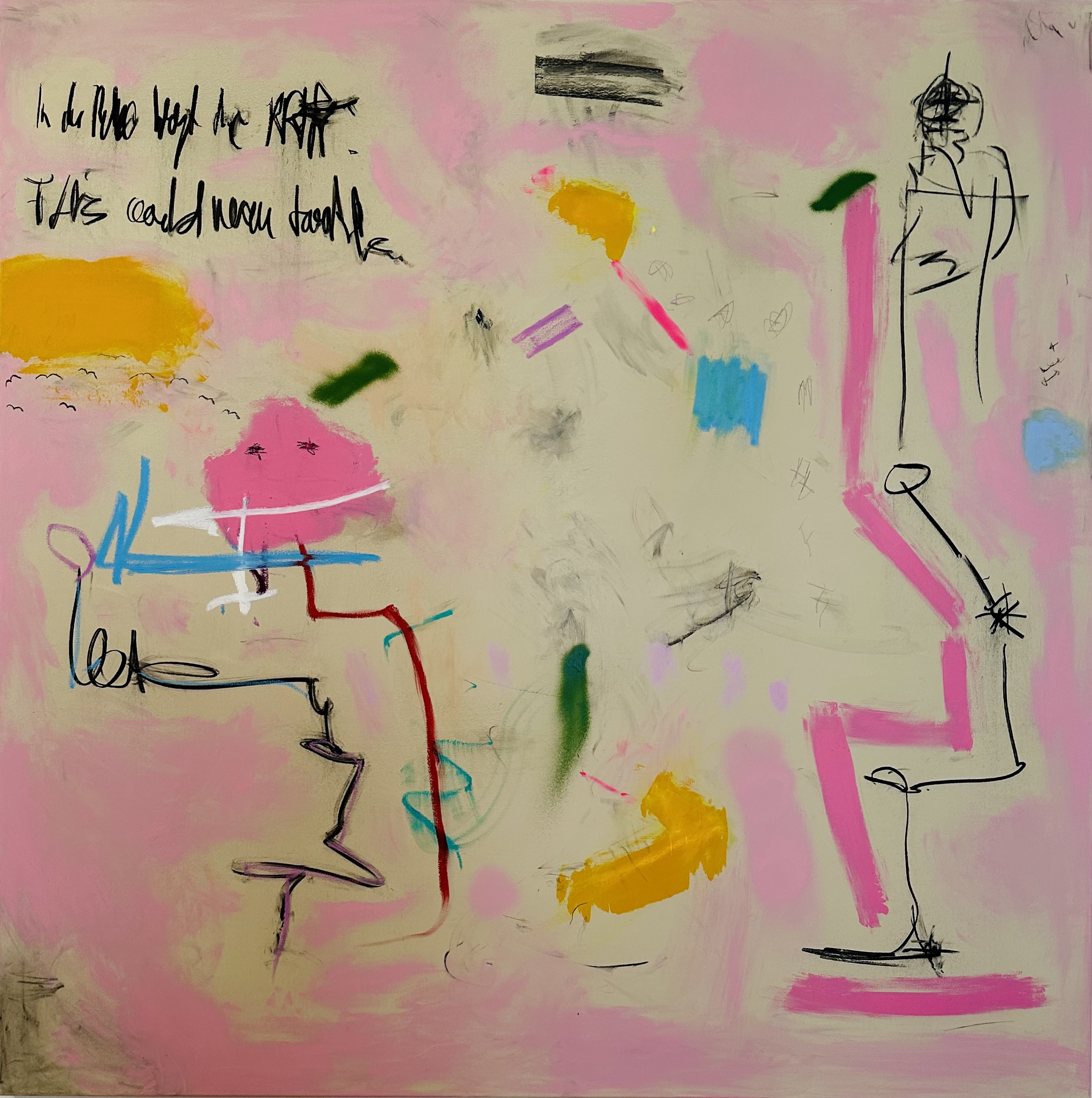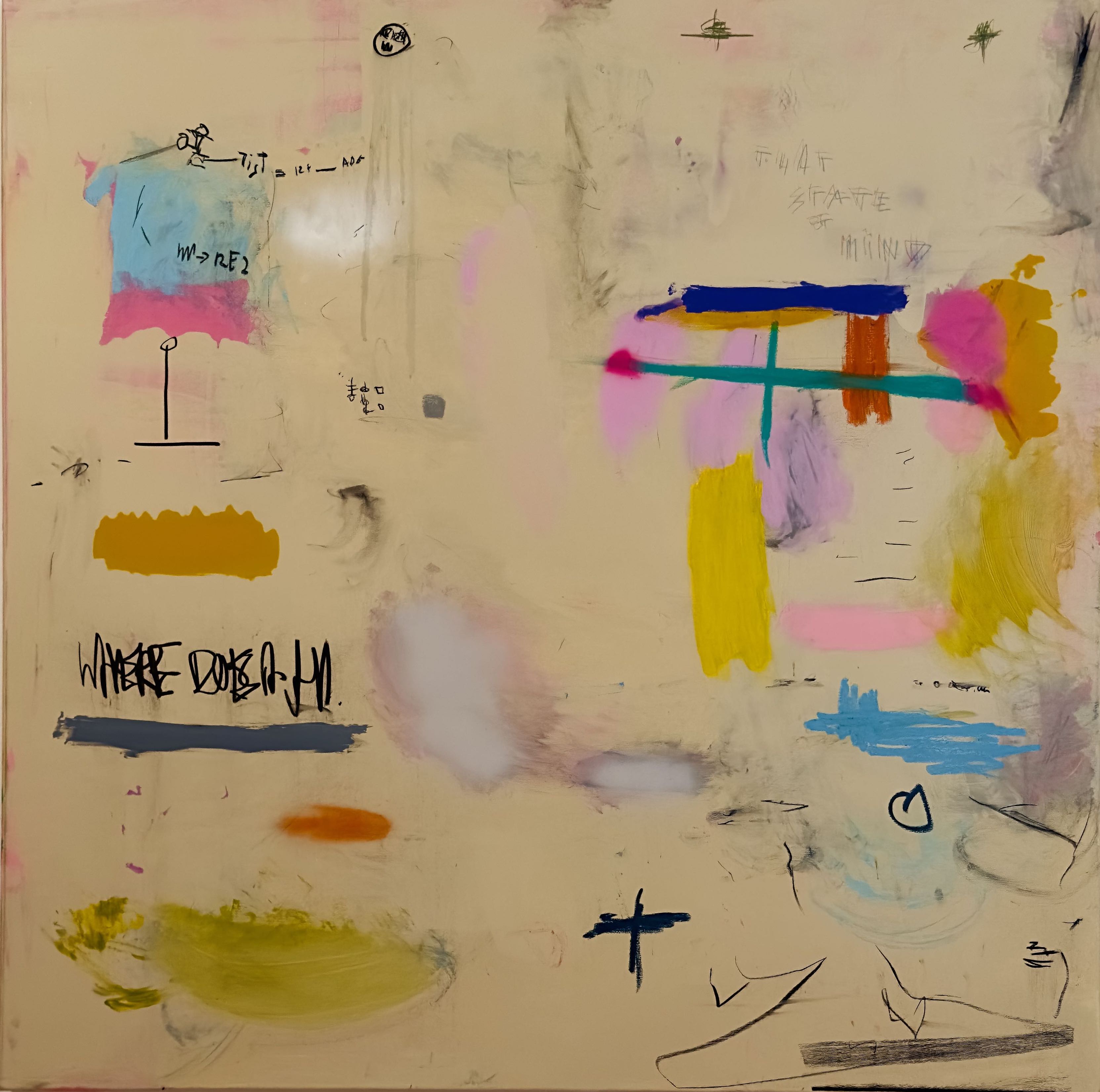 Influenced by the Renaissance and Baroque periods, Colombian-born Dairo Vargas's fluid brush strokes invite the viewer to reflect on personal memory and encourage introspection. Referencing the Old Masters, his abstract paintings capture the process of thought by using gestural free association to access subconscious memories and emotions and convey different psychological states.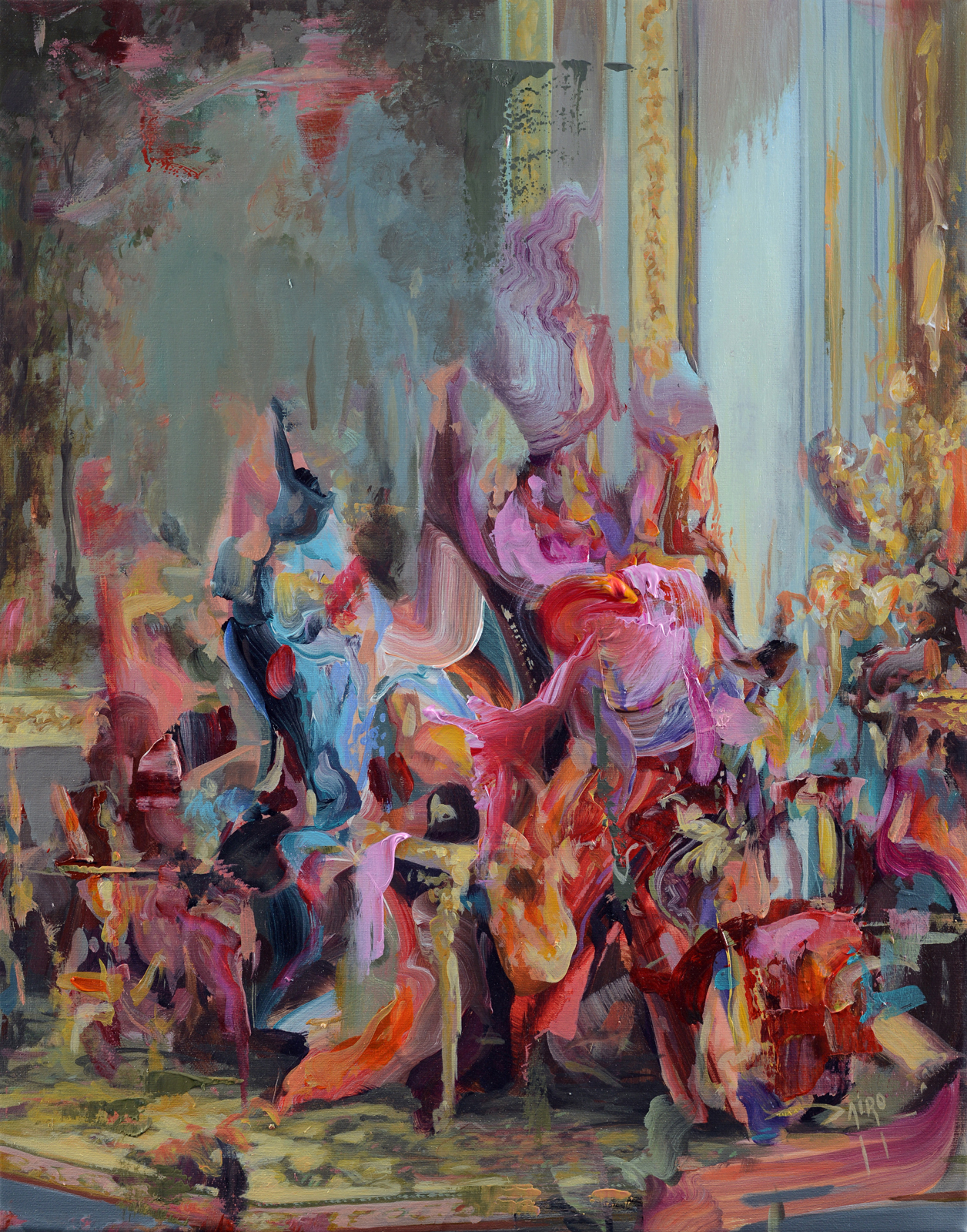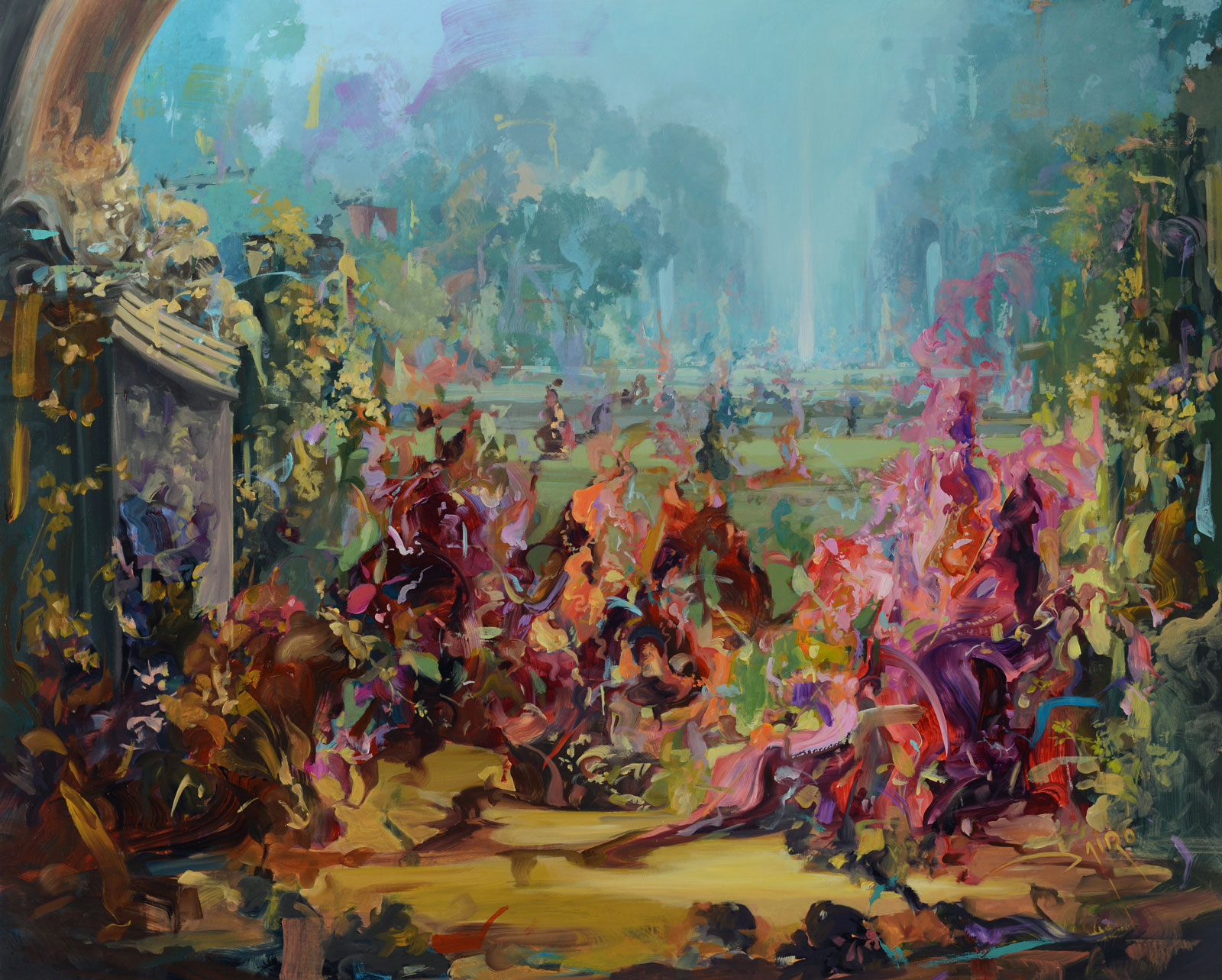 Melissa Herrington's large-scale abstract paintings, meanwhile, explore the concept and complexity of transformation.Through a charming mix of Colour Field and Abstract Expressionist painting techniques, she invites viewers into her world of saturated colours and soft pastel shades, where loosely sketched forms are overlaid with irregular marks that appear to have been left unintentionally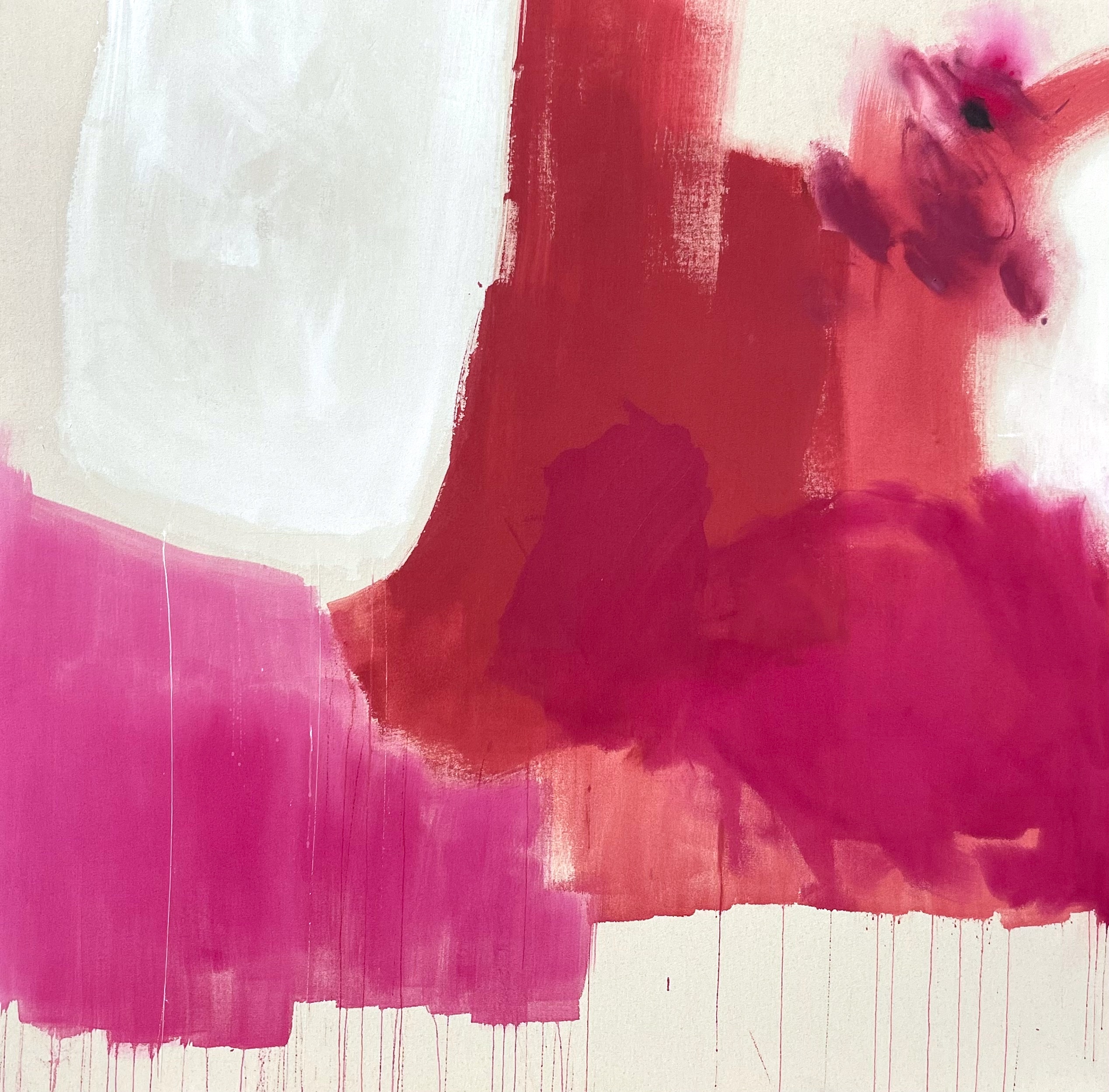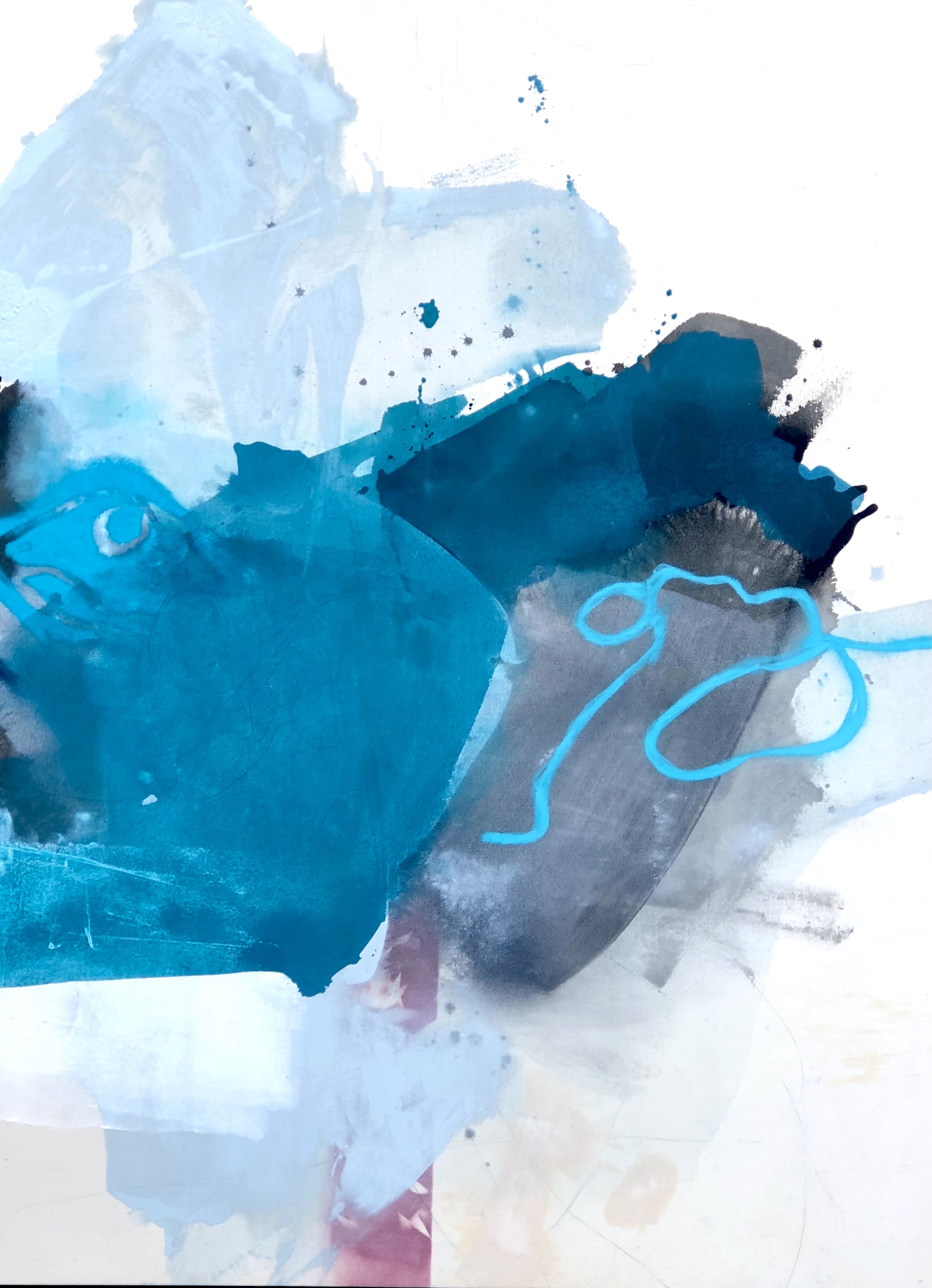 Reimagining Colour proudly partners with Harlequin, colour experts who strive to encourage interior design confidence through a vivacious palette. From their Loughborough studio, the Harlequin team used colour science to choose a selection of wall colours from the Sanderson paint range that expertly complement the artists and their works. Claire Vallis, creative director of Sanderson Design Group says, "We were invited by the Maddox Gallery to introduce some joyous colour to the walls that house their incredible exhibition. Adding a new dimension to the artwork experience, we chose the perfect colour to enhance each piece, connecting with the psyche of the artist and continuing their story telling narrative."
Reimagining Colour is at the Maddox Gallery until March 12th, 2023