SPHERE Curates: Five Things You Need to Know for 2023
Welcome to 2023, and we're in for a … quirky one, as SPHERE discovers in the shape of the five trends whose very existence should mentally prepare you for the year ahead. From unexpected noughties fashion icons, to nostalgic - and psychedelic - travel, to embracing full goblin mode, it seems this year will be one of optimism, comfort and uncompromising (and potentially slovenly) individuality.
Time to Embrace Goblin Mode?
Cancel those plans, switch off your phones, buy yourself a sweet treat, and embrace your inner goblin this new year. After a year of pressure to make up for time lost in our careers or social lives during the pandemic, Oxford English Dictionary have named 'goblin mode' (a comedic term to suggest self-indulgent, lazy or greedy behaviour that rejects social expectations) their word of the year for 2022. 
While goblin mode has come to prominence this year, in 2023 it will continue to be a a remedy to the toxic productivity trend that's dominated our working lives for so long, encouraging us to live with as much or as little chaos as we choose. We recommend bundling up at home with this cosy blanket from Arket's collaboration with artist Takashi Tsushima, or going down an Internet worm-hole to discover the origins of the term, as you hibernate away January. That is unless you are lucky enough to have escaped Britain, for happier, sunnier climes. 
Nostalgic yearning has been major in both popular culture and fashion over the past few years, from Stranger Things (set in the 80s) to the revival of y2k fashion. In 2023, the yearning for things past has seeped firmly into the travel industry. In a survey by Booking.com 88% of people say they want to go on a nostalgic getaway next year, from reliving their youths at a theme park, to reuniting with loved ones on a whole-family holiday. 
If that's not your style, reconnect with your body on a yoga retreat (like this stunning beachfront TIA Wellness Resort in Vietnam), meet yourself on a silent retreat, or go on a personal odyssey of discovery by trying psychedelics in Brazil or the Netherlands where these experiences are legal. Expect fewer curated holiday posts and more honest holiday destinations that will make you feel connected with yourself and those around you next year.
A New Pink to Make Them Wink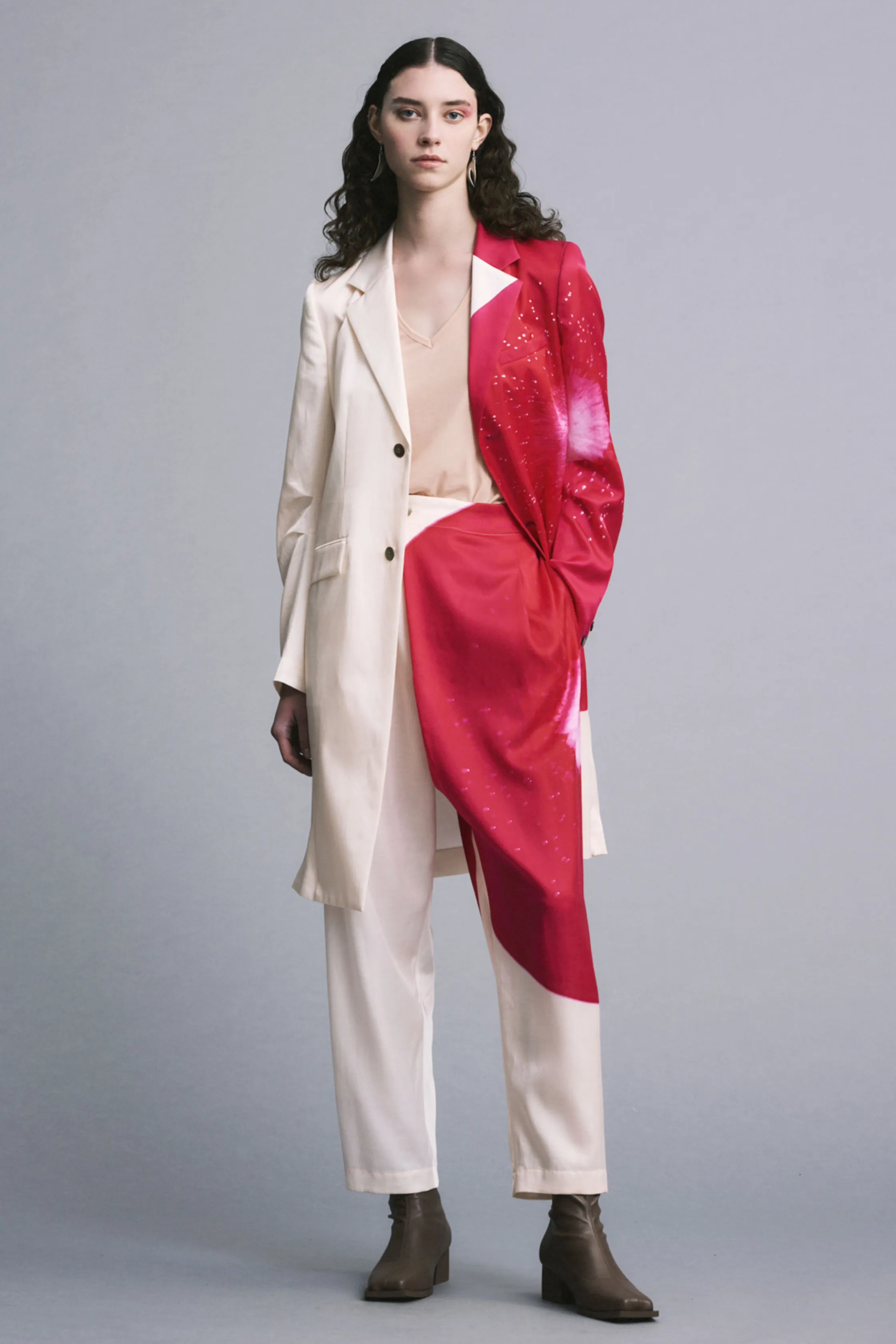 On 1 December Pantone named Viva Magenta as their colour for the year in 2023, a shade which is distinctly more muted, but just as joyful as other recent iterations of the colour, such as Pierpaolo Piccioli's FW22 collection for Valentino. Derived from the natural dye cochineal, Viva Magenta is a vibrant, confident and celebratory colour meant to inspire self-expression and experimentation in the new year. 
Already seen on runways, including Issey Miyake's Spring 2023 Menswear collection, the colour can be worn in full statement or mixed in with more muted shades of grey and beige, though we recommend going all in. If you want to start slowly - and stay in goblin mode, this flannel dressing gown from Tekla will do it, or make a statement with this luxurious velvet sofa from the Lounge Co.
Introducing the "Frazzled English Woman"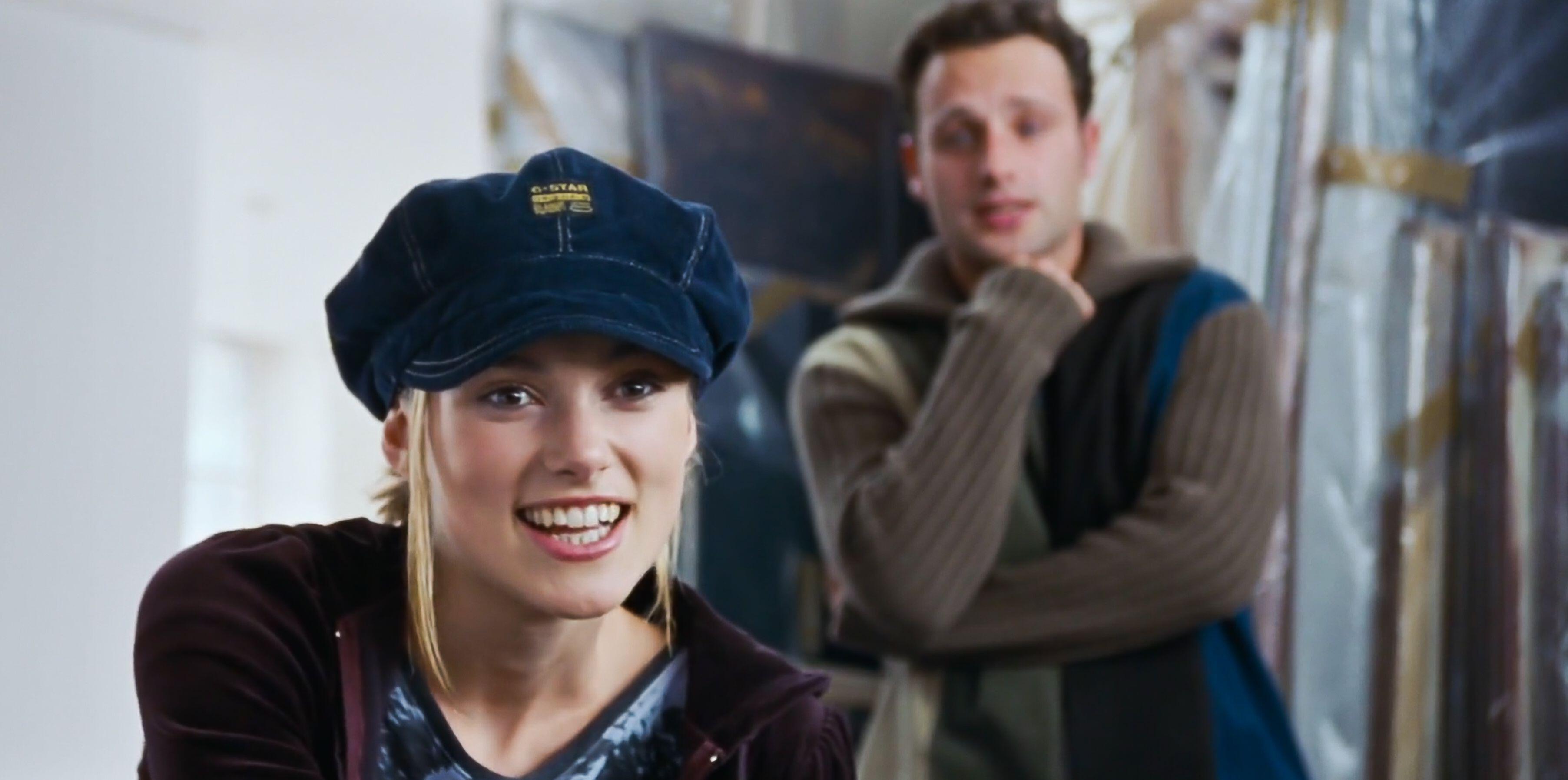 In the exhausted rush of the morning you forget to pack an umbrella, and you're caught in the cold rain, which messes up your hair and sets your day off to a bad start. This is the forgetful, chaotic side of ourselves we're all trying to hide, but in 2023 we have permission to embrace it, with the 'Frazzled English Woman' trend, or FEW. The phrase was coined by Australian fashion magazine Russh in September to describe fashion's move towards sensible, but somewhat mismatched, cold weather dressing. Since then it has garnered over 30 million likes on TikTok.  
Inspired by noughties icons such as Bridget Jones and Keira Knightley's character in Love Actually, and characterised by oversized coats, well-worn knitwear, long scarves and baker-boy hats, the 'Frazzled English Woman' aesthetic can be achieved by throwing on a combination of things you probably already have in your wardrobe. If not, we recommend this Jigsaw coat and this cable knit jumper for some Frazzled English Woman staples.
Cate Blanchett could win her third Academy Award for psychological drama Tár, out 13 January, which follows fictional musician Lydia Tár's rise and fall from fame. This is amongst a handful of highly anticipated films coming in 2023, including The Whale (out 3 February), for which Brendan Fraser, star of The Mummy, is expected to be nominated for his first Academy Award, after a flurry of pre-Oscars interest including the Toronto International Film Festival TIFF Tribute Award. Greta Gerwig's Barbie, which stars Margot Robbie, Ryan Gosling, Emma Mackey and Will Ferrell, and Women Talking, with Jessie Buckley, Frances McDormand and Claire Foy are also receiving a lot of pre-Oscars buzz.
Make sure you don't miss any of the buzz with membership to Curzon cinemas, from £50 a year.