Style Setter Mats Klingberg on Marylebone
The founder of stylish menswear boutique Trunk Clothiers reveals his top tips on places to go in Marylebone, including coffee shops, perfumers and design stores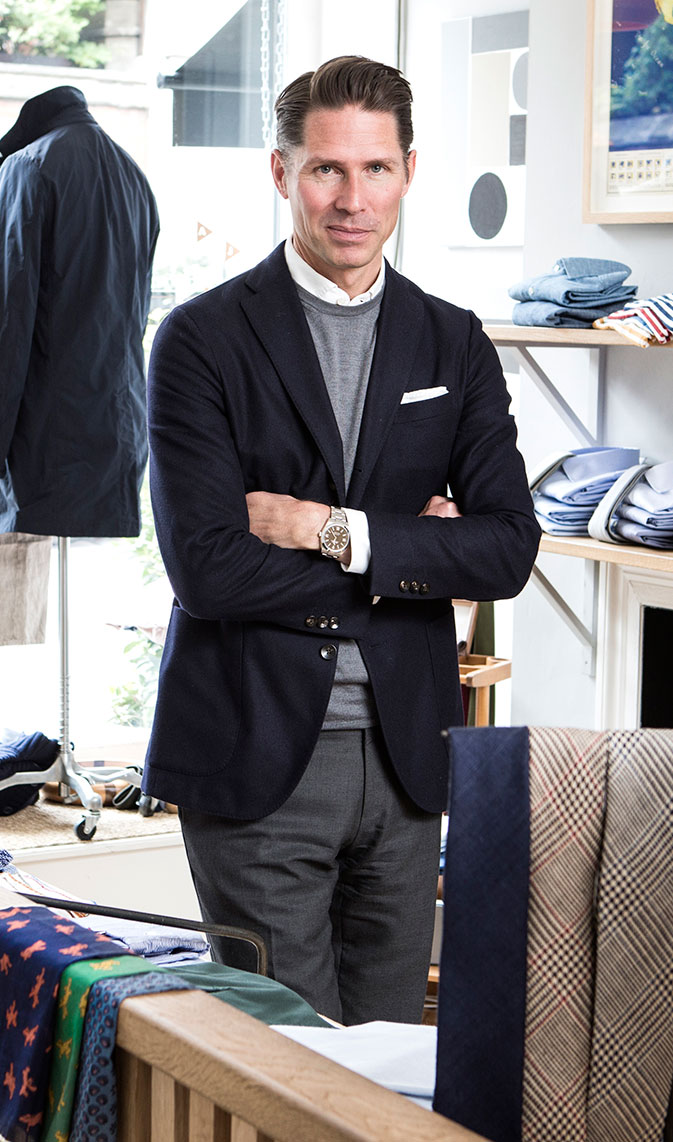 106A Crawford Street, W1H 2HZ
Lyn Harris has impeccable taste and this has now translated in to her new-ish lovely fragrance venture on Crawford Street. Beautiful space, beautiful bottles, beautiful packaging and beautiful scents.
18 Crawford Street, W1H 1BT
A wonderful selection of contemporary craft furniture and accessories made with inspiration from Britain, Scandinavia and Japan.
84-84 Marylebone High Street, W1U 4QU
One of my favourite bookshops in the world, so I can spend a lot of time in here buying books for myself and loved ones.
29 Chiltern Street, W1U 7PL
Right across from Trunk LABS, Maria Lemos of Rainbowwave showroom has put together a very well-curated selection of hard-to-find clothing and objects for women.
Lurra takes its influence from the traditional charcoal grills found all over the Basque Country in Spain. Its steak is excellent.
22 Harcourt Street, W1H 4HH
Tucked away on Harcourt Street, serving traditional Japanese Izakaya cuisine combined with modern European influences, this is where I go when I've been away from Tokyo too long.
1 Chiltern Street, W1U 7PA
Andre Balazs's hotel right across from Trunk is a great place to entertain, have a drink, a cup of tea or a good night's sleep.
50 Marylebone High Street, W1U 5HN
Corbin and King's outpost in Marylebone and my go-to place for a great Wiener schnitzel and apfel strudel. It never lets you down.
18 Chiltern Street, W1U 7QA
Best place for a good coffee and a Swedish kanelbulle in London. Also love its Japanese breakfast.