Vision & Sound: David Bailey at 45 Park Lane
Words by
Jessica Phillimore
Photography by
David Bailey
Dellasposa Gallery at 45 Park Lane Hotel, London, is currently celebrating David Bailey's decades long status as one of the world's top music photographers. So what does he make of his superstar subjects? Paul Mccartney was "a nice guy", Bailey tells SPHERE. "Dizzy was an amateur photographer and all he wanted to talk about was photography" — and Bob Marley was "two hours late for the shoot." How very dare he! Curator Jessica Phillimore shares further exclusive insights.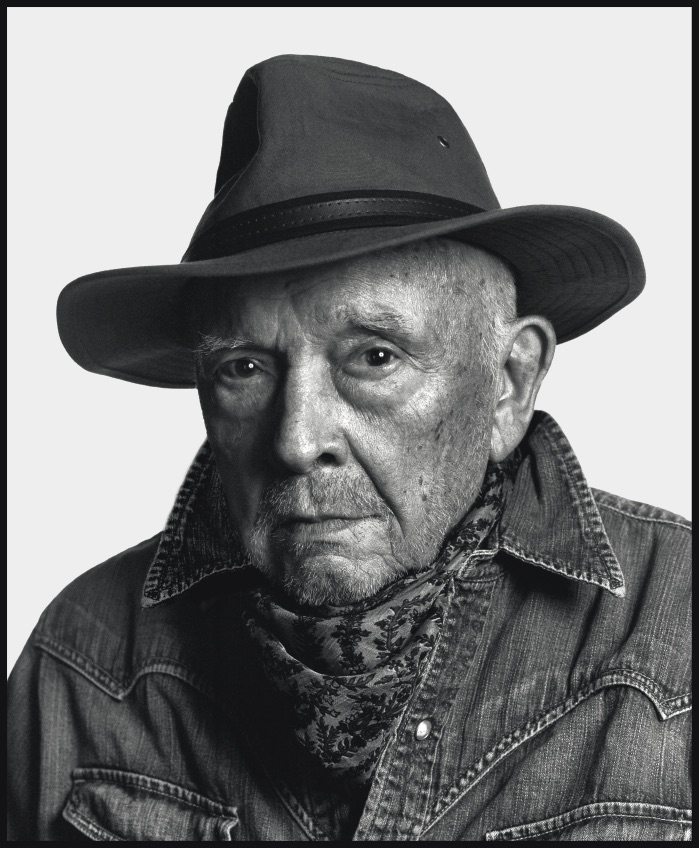 Bob Marley by David Bailey, 1977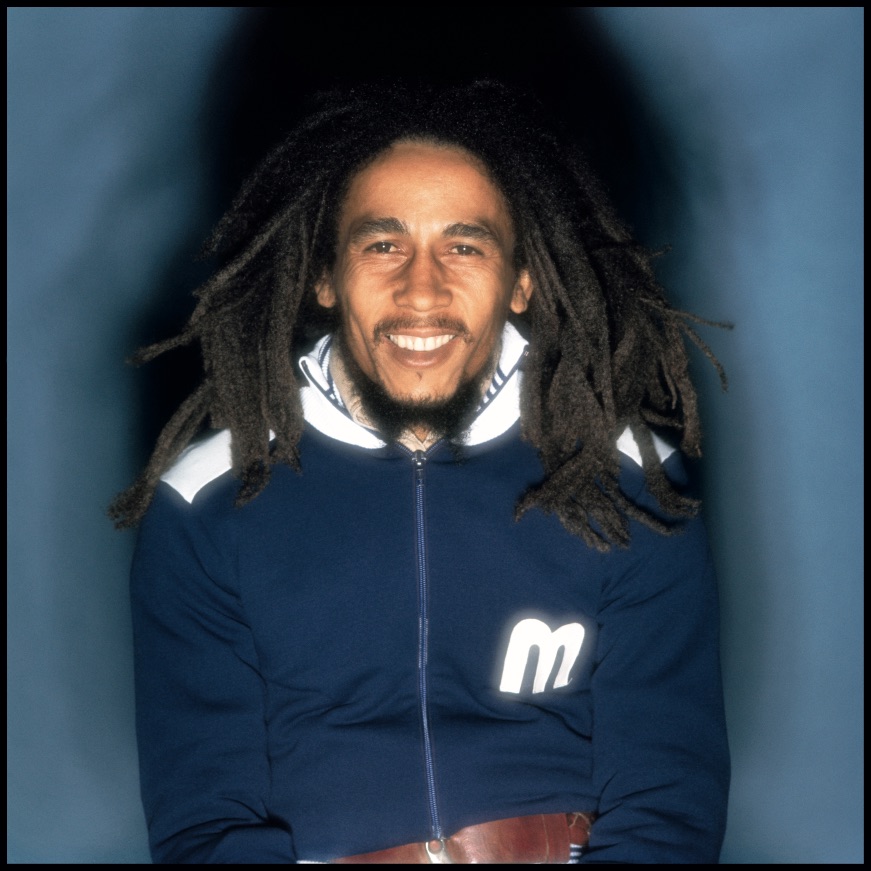 A rare colour portrait of Bob Marley, found in Bailey's archives only recently — even now, the image has a real sense of modernity. Following an assassination attempt, Marley left Jamaica and was living in London when Bailey captured his portrait. During the same period, Bob Marley and the Wailers recorded the classic album Exodus. Marley embodies ease, with a calm sense of aura surrounding him; it's a picture of joy and freedom.
Dizzy Gillespie by David Bailey, 1981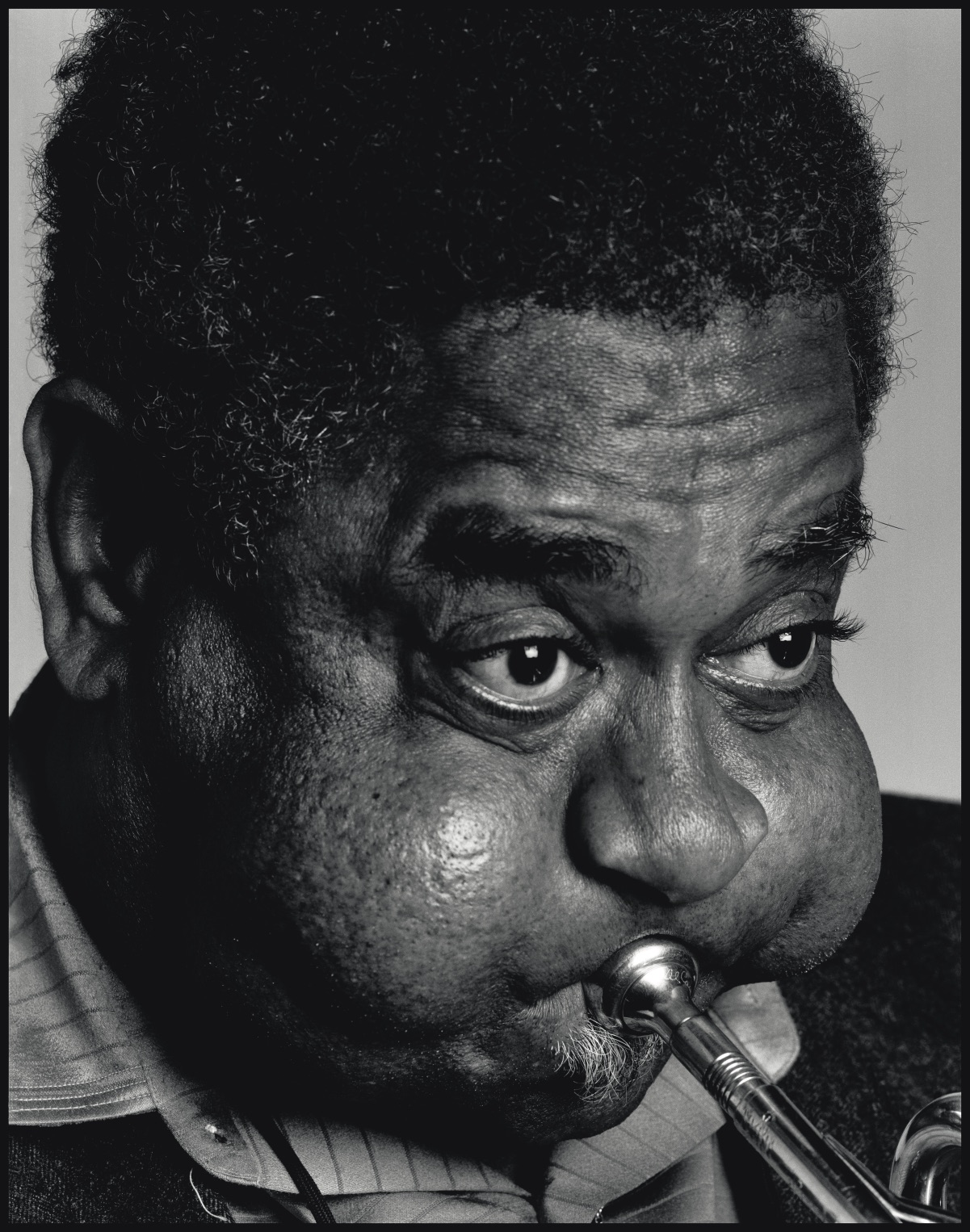 Several works in the exhibition have never been seen before, including this portrait of Dizzy Gillespie. Before his foray into photography, David Bailey wanted to become a trumpet player. He loves jazz and listens to Dizzy Gillespie, whom he admires as a musician — Gillespie was known as one of the greatest jazz trumpeters of all time, a seminal figure of the bebop movement. This portrait was shot for Bailey's Ritz magazine.
Paul McCartney by David Bailey, 1967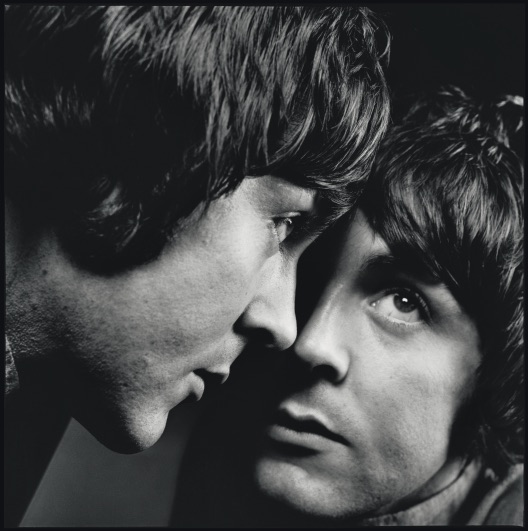 Bailey has shot this portrait at an oblique angle, presenting a viewpoint akin to tilting one's head to the side; it's a double portrait of one subject, conveying a sense of self-reflection in the mirror. His use of unique angles, unconventional poses and bold crops to the image are all stylistic devices that presented a new vision and defined David Bailey among the most influential photographers of the modern age.
Rolling Stones by David Bailey, 1968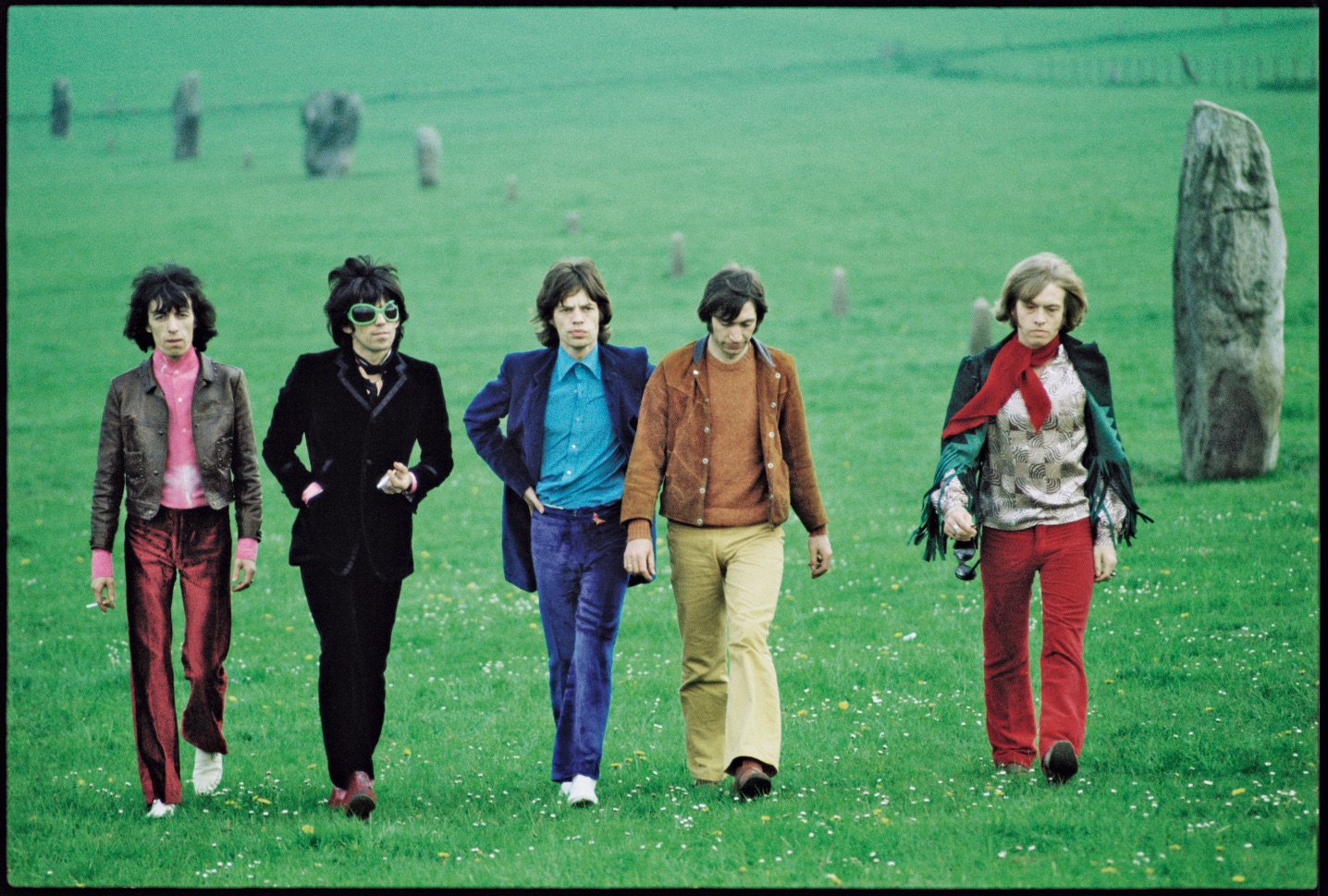 The Rolling Stones appear here resplendent in technicolour velvets and silks, stalking the grounds of Avebury, the site of an ancient neolithic henge in England. Bailey plays with a visual pun — The Stones at the stones. Bailey's long-standing friendship with Mick Jagger dates from the band's very early days, before a song was ever recorded. Like them, he appreciated jazz and blues, and would often accompany them on their shows.
Grace Jones by David Bailey, 1985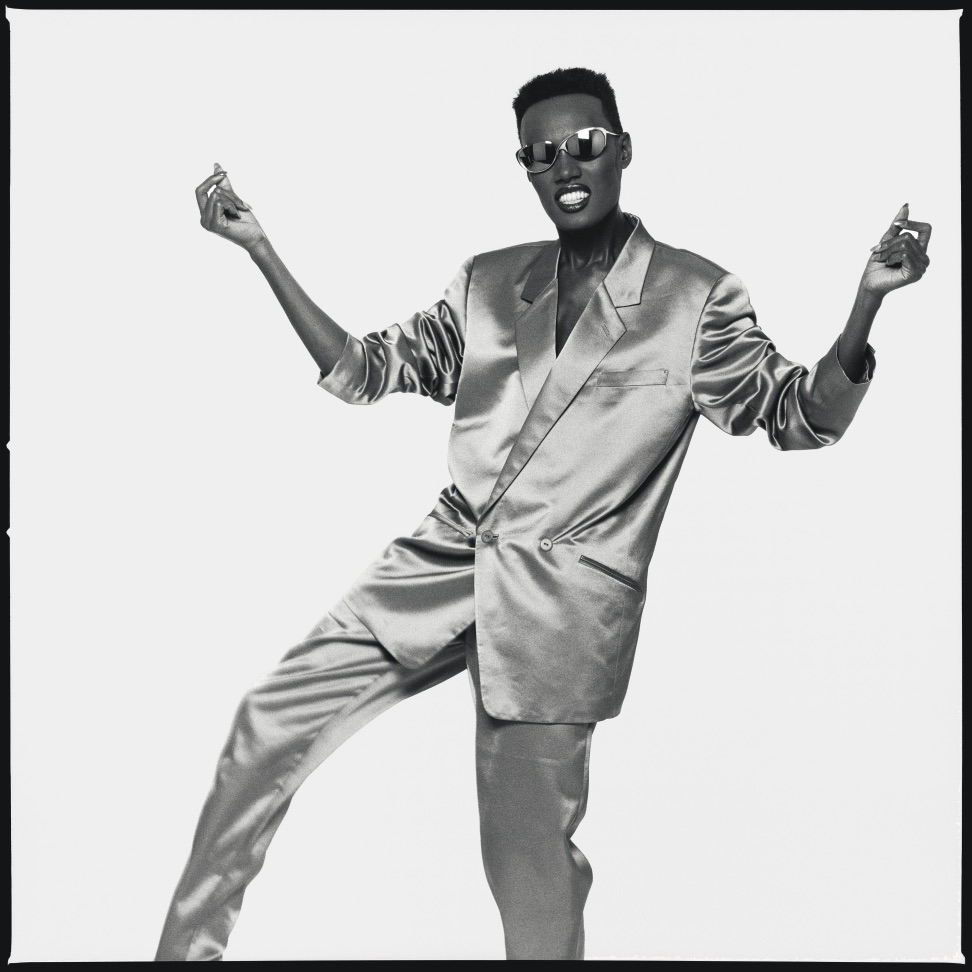 In Bailey's work, we see how portraiture transcends the person to express a feeling, an emotion that we can all relate to. The portrait of Grace Jones conveys a whole mood — it's fun. There is also a sense of fashion — the dynamic pose and contrasts of light accentuating her silk power suit are quite beguiling. 1985 was a big year for Jones, who released her album Slave to the Rhythm and appeared in the James Bond film A View to a Kill.