Early Bird Bids: Terence Higgins Trust Art Auction 2023
Bidding is open on the Live Lots for this year's Terence Higgins Trust fundraiser taking place at Christie's on March 6th. With works on offer from artists including Tracey Emin, Alex Rennie and Flora Yukhnovich and some hilarious memorabilia from Kenny Everett, there is art for all tastes and predilections. Here, SPHERE shares the pieces to bid on now for an opportunity to help support the halt of new HIV transmissions by 2030.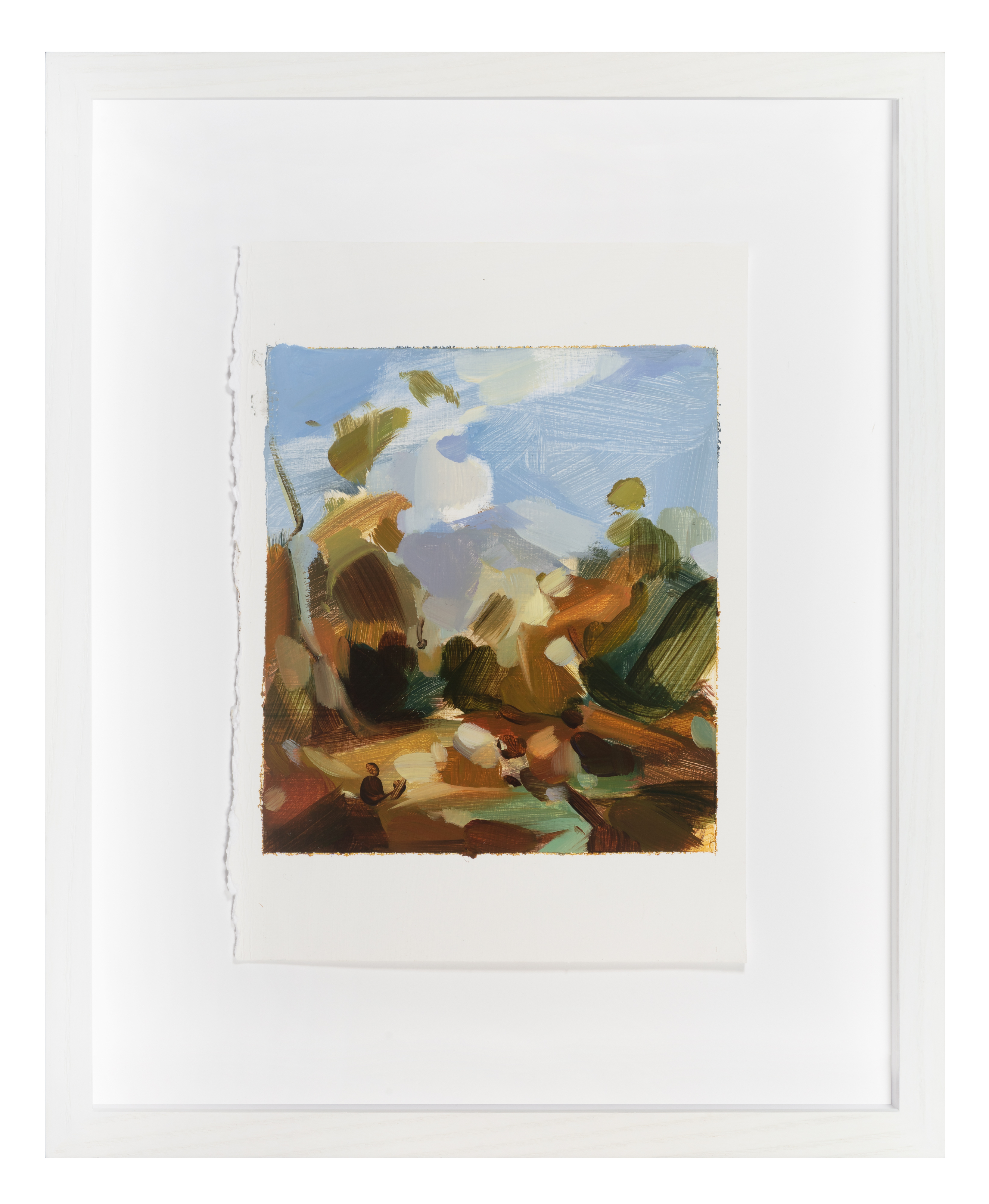 Flora is one of the most celebrated young artists working in Britain today, with her work regularly creating a bidding war. Last year Pretty Little Thing, a painting from her 2019 debut solo show, sold at Phillips for $1.2 million, 20 times its estimate.
Born in 1990, Flora Yukhnovich completed her MA at the City & Guilds of London Art School in 2017. She had her first solo exhibition at Brocket, London, in December 2017 and has exhibited at Parafin, London, GASK, the Gallery of the Central Bohemian Region, Czech Republic, the Jerwood Gallery Hastings and at Blenheim Walk Gallery, Leeds Arts University, UK. She is represented by Victoria Miro Gallery. 
Guide price £15,000 -20,000
'More of You' by Tracey Emin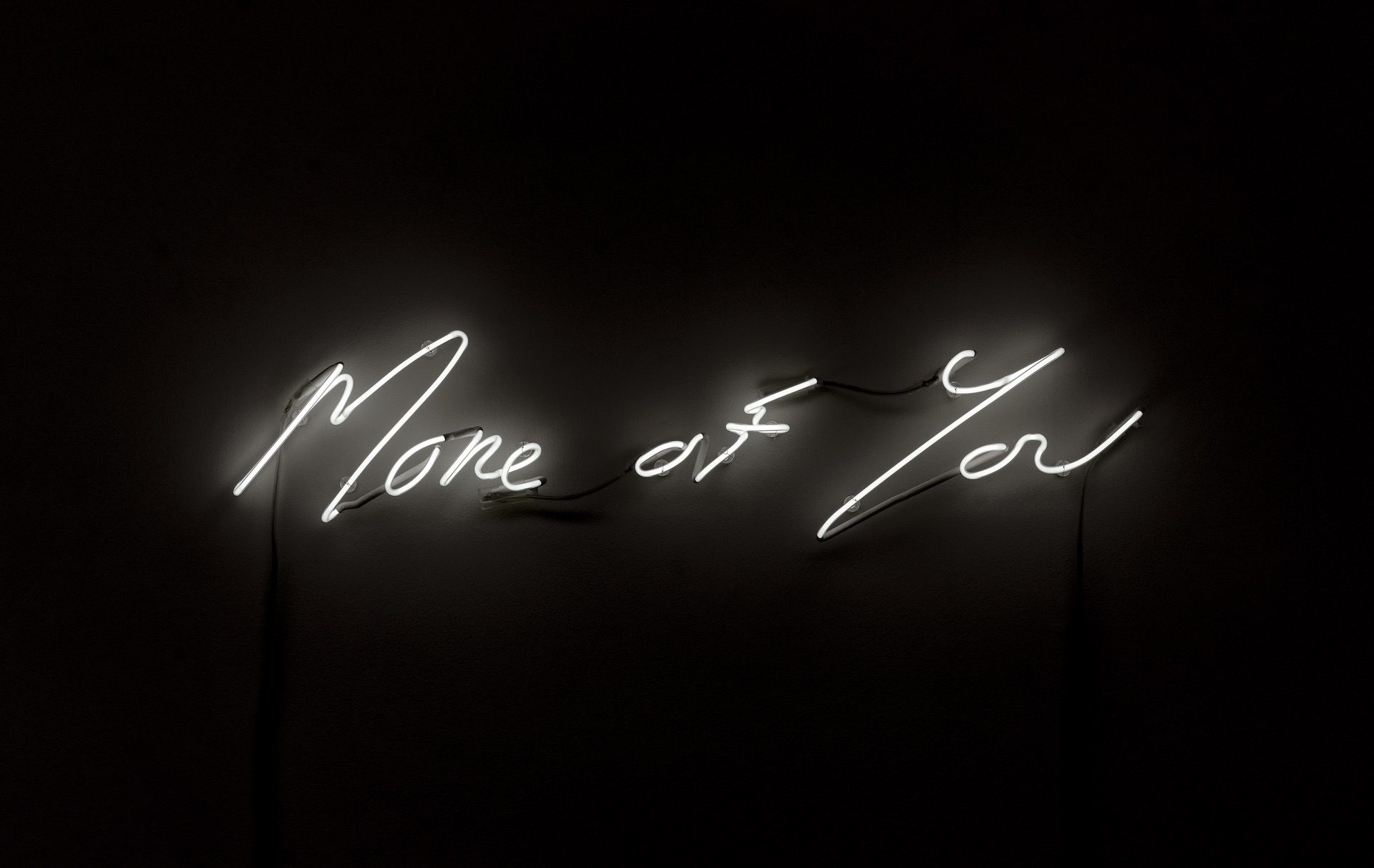 Perhaps the most magnificent lot at the auction, Tracey Emin has kindly donated one of her Artist's proofs of the neon 'More of You' from her personal archive.
Emin began working with neon in the early 1990s, using the industrial medium to share her passing thoughts and her deepest desires. With her handwriting as the font, the artist's neon sculptures feature deeply personal yet universally relatable phrases. The renowned art critic Jonathan Jones has said: 'Emin's neons cast light on the very way she thinks about drawing. She speaks of it in terms of light. She turns words into images, and language into a shining spectacle.'
Guide price £40,000-£60,000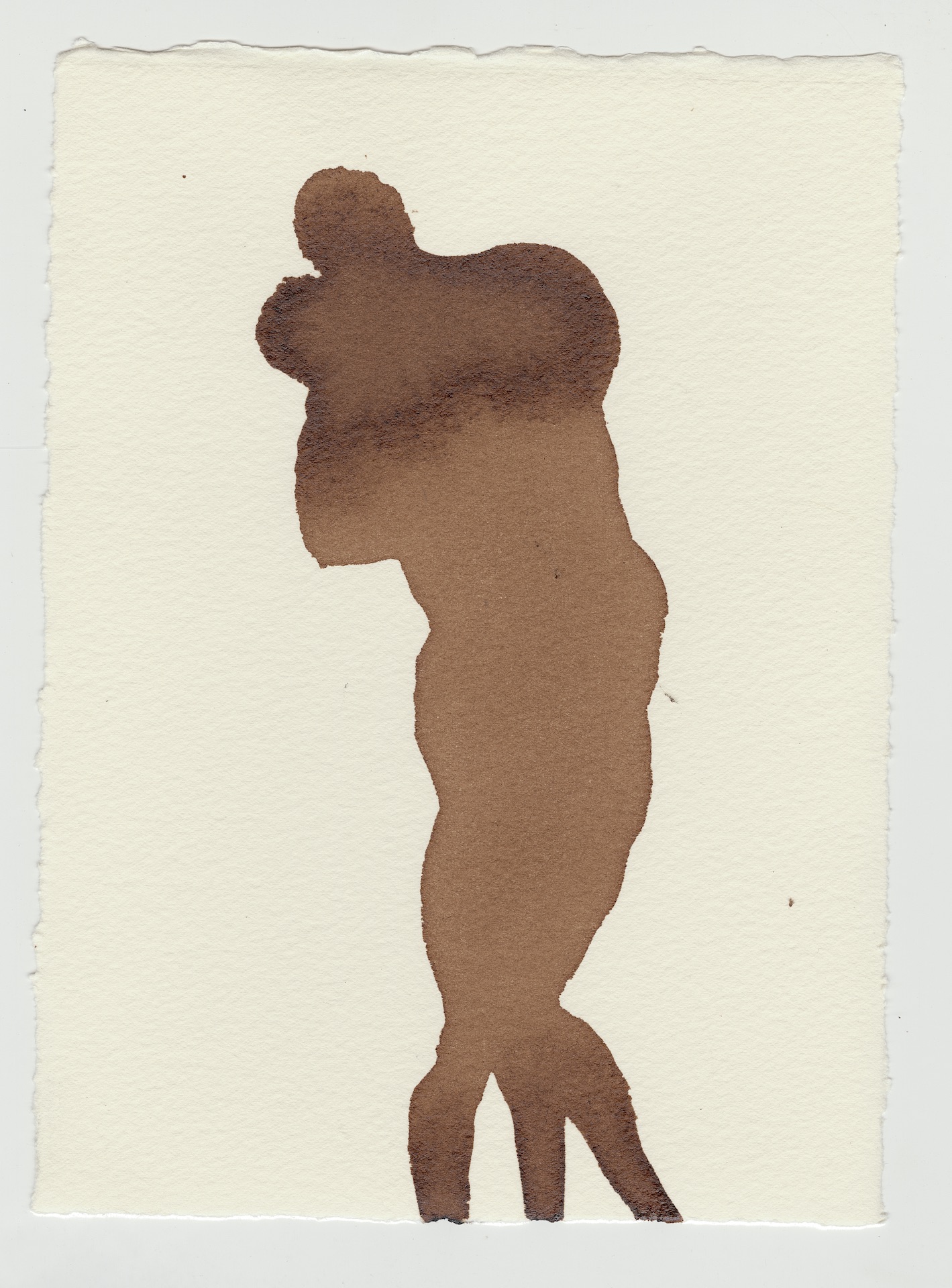 Antony Gormley is widely acclaimed for his sculptures, installations and public artworks that investigate the relationship of the human body to space.
About this work, the artist says: "Forms of reproduction in which the distinctions between one body becoming two, and two bodies becoming one has long been a preoccupation.These drawings start with an organic liquid that pools and, like an amoeba, evolves into binary form: I hope that familiar binaries like self/other, artist/model, creator/created are made pliable, porous and questionable in this process of becoming and emergence."
Guide price £40-60,000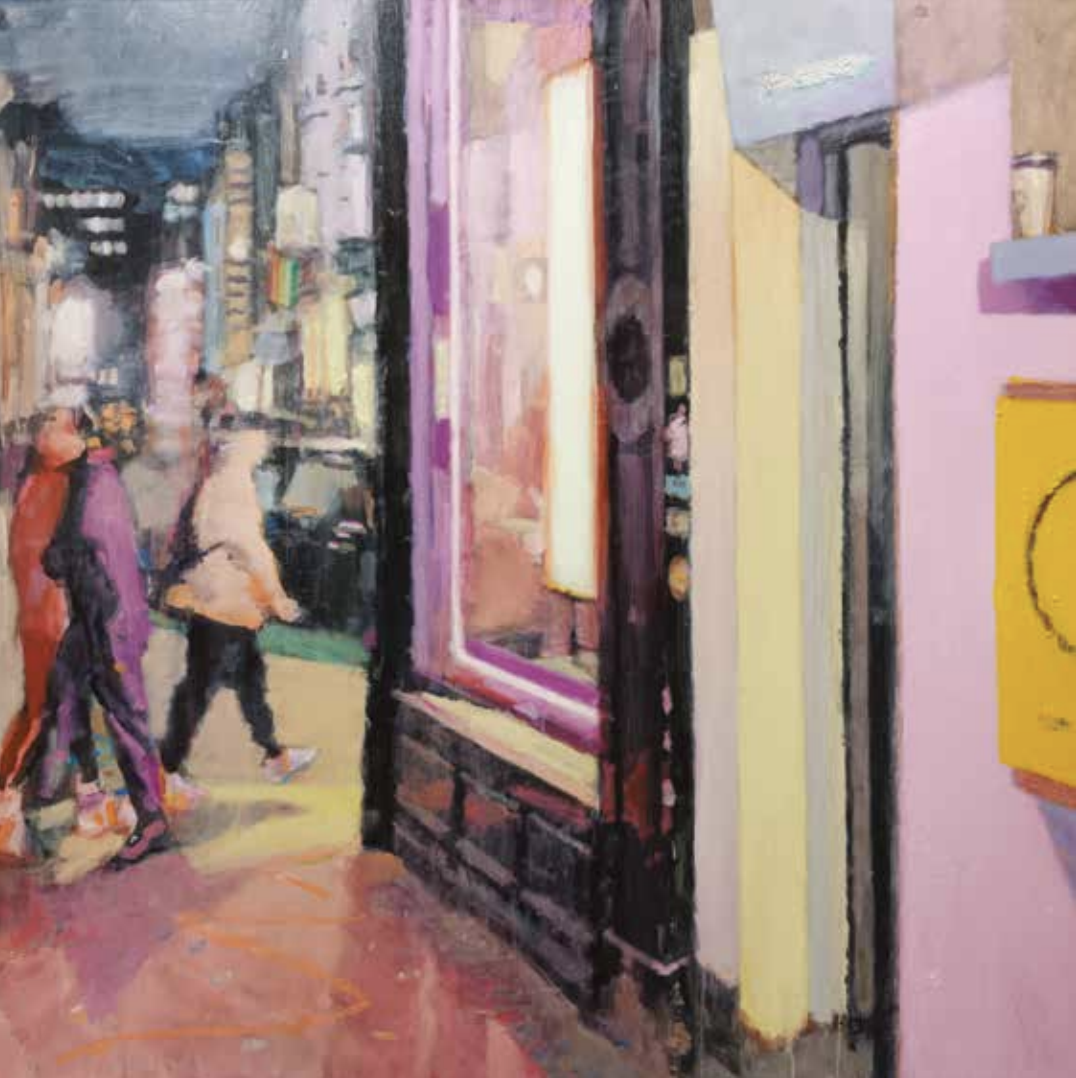 Straight Outta Old Compton (Soho No.2), 2023, is one of a group of paintings that feature the area where Rupert Street meets Brewer Street in Soho. Alex is continually drawn back to this unique area of London to describe the changing shapes and colours that swim in and out of focus. This painting is taken from sketches of Tisbury Court as it opens out onto Old Compton and Wardour Street.
Born in London in 1977, contemporary artist Alex Rennie has exhibited widely, both internationally and domestically, including a solo Cork Street show with Waterhouse & Dodd. His work has been selected for several competitions including the John Moores painting prize, the BP portrait prize exhibition at the National Portrait Gallery, the Lynn Painter-Stainers prize and the ING Discerning eye exhibitions.
Guide price £3,500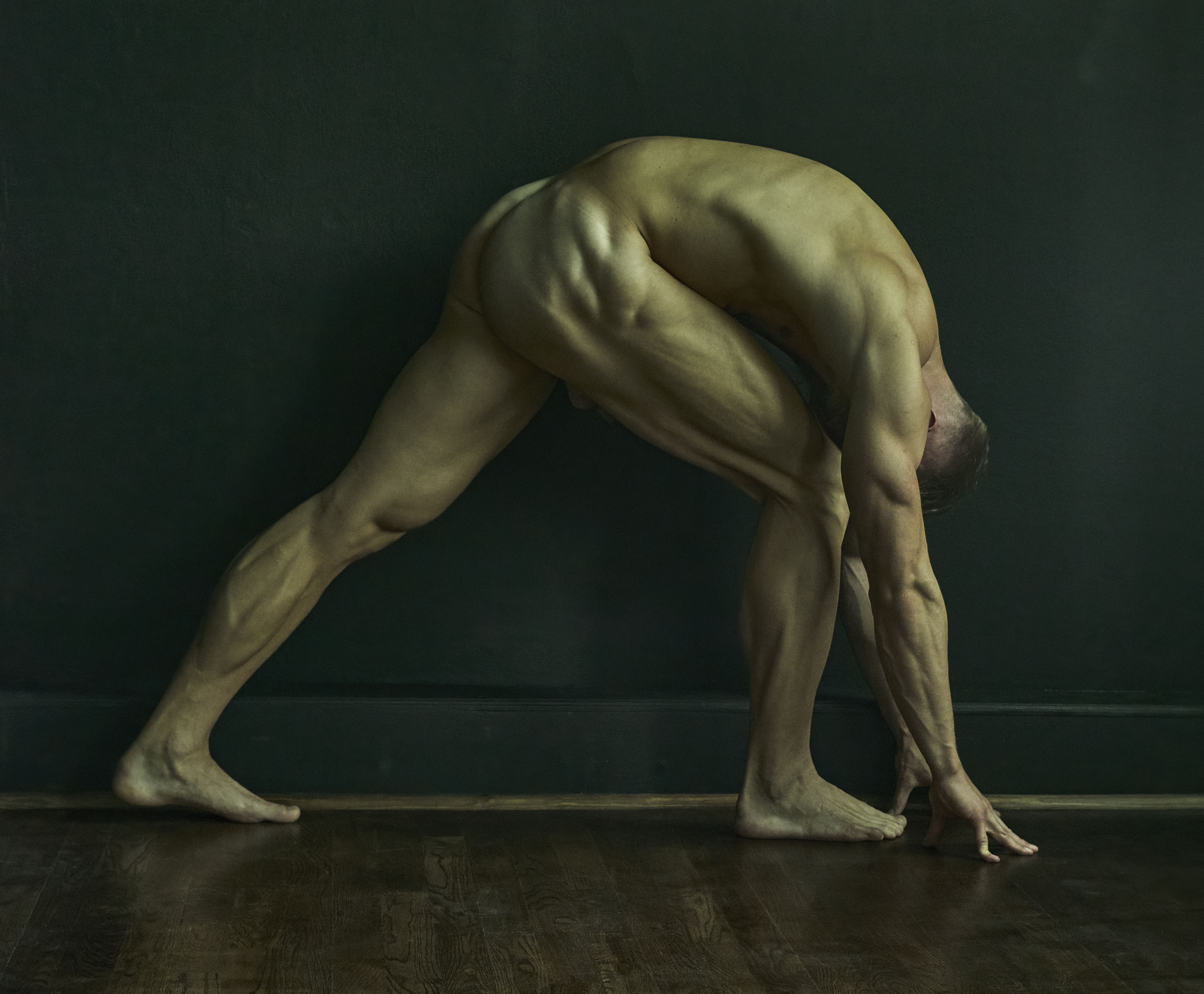 This male body study in daylight (one of two in the auction) were taken in Mariano Vivanco's studio in Islington, London and demonstrates strength in vulnerabiltiy.
In this piece David is caught in a state between motion and stillness. Light flows from the side through grand windows over his herculean physique, creating definition and highlighting form. Exposed to the environment in an empty space, he has only four walls protecting him from forces outside of their bodies. Strength in vulnerability, the subjects surrender to the energy exchange between themselves and the viewer.
This giclée print come in custom hand-made gilded silver leaf frames with UV-filtering low-glare glass.
Guide price £12,000
'All in the Best Possible Taste'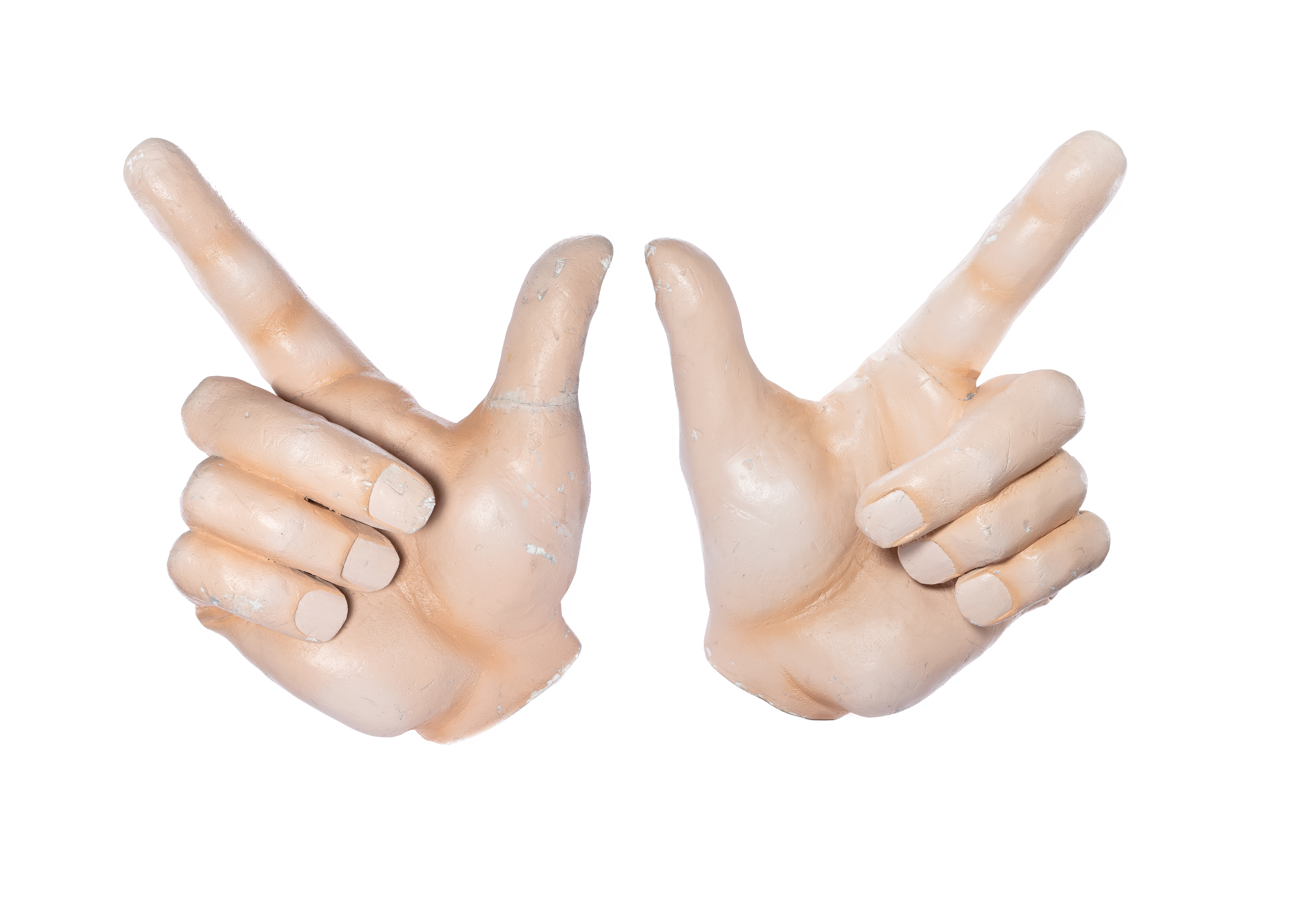 From a lost corner at the television company Mammoth Screen's Fitzrovia studios to Christie's is a journey that these iconic 1980s hands never expected to take.
Comedy legend Kenny Everett had a chequered history, being instrumental in getting Queen's 'Bohemian Rhapsody' released as a single as a DJ for Capital Radio. Everett was later diagnosed with HIV and died of AIDS-related illness in 1995. Wearing the enormously oversized foam rubber hands familiar from his mock-evangelical character Brother Lee Love on BBC's The Kenny Everett Television Show became one of Everett's lasting comedic moments. Raise your hands and bid for a bit of 80s television history! Note: These working hands are nearly 40 years old with many years' television experience so please expect a few bumps.
Guide price £500