Top summer escapes: Cyprus, Puglia and the Maldives
There's still time to book a luxurious summer break – discover the delights of La Peshiera, Kanuhara Maldives, or indulge in a stay at Anassa and Almyra in Cyprus
Ancient and modern
Two sides of Cyprus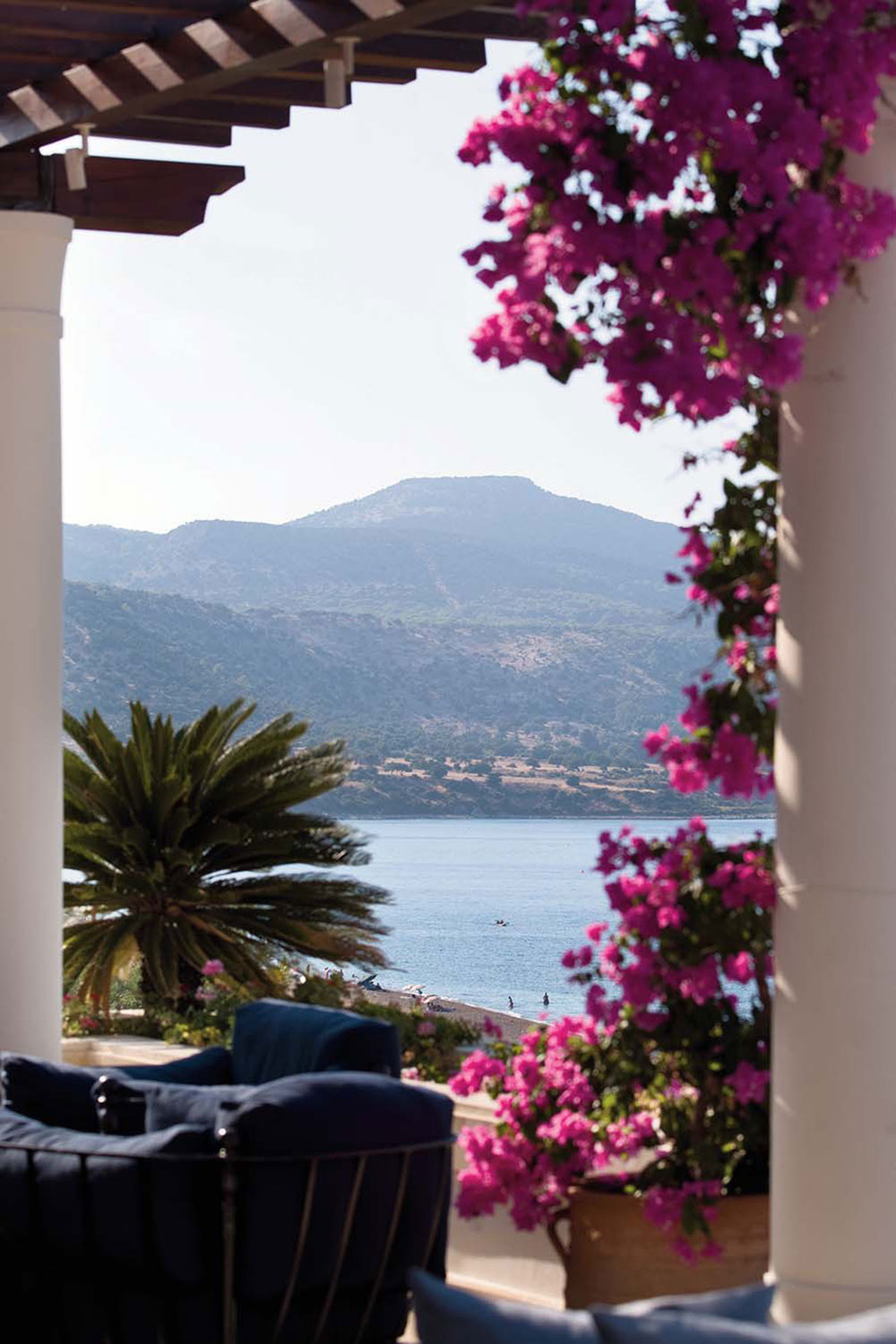 This year, Paphos is joint European Capital of Culture (along with Denmark's Aarhus) and we are here to discover its pleasures. After a weekend trudging the pine-coated Troodos Mountains, we arrive in the ancient port, steeped in Greek mythology, where our home is Almyra, a white boutique hideaway that's a favourite with the UK market and very family friendly. The villa suites are self-contained, each with a private roof terrace and a garden area with views of the port towards the castle.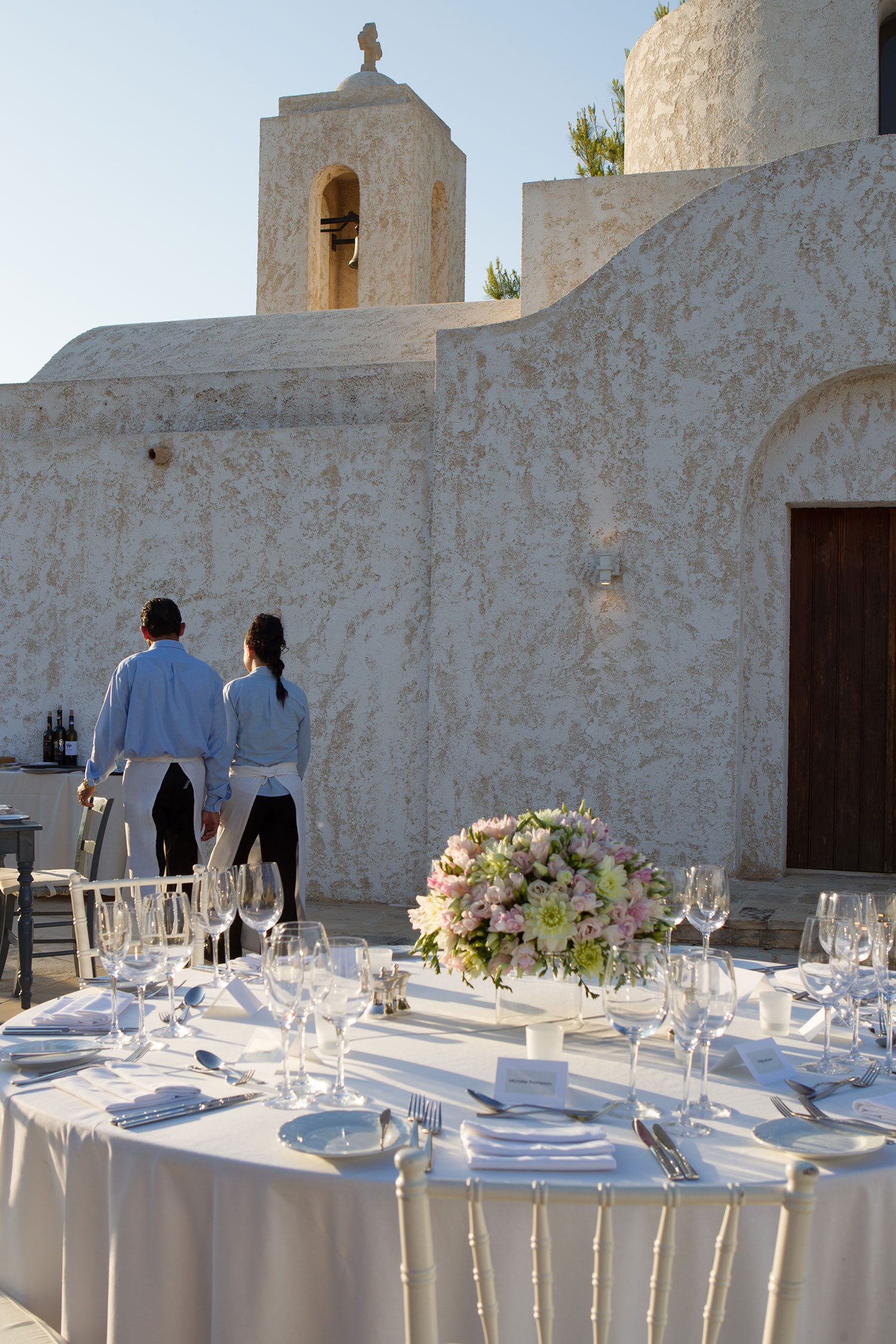 The spa is exactly what you want from a hotel for a long weekend break. There is waxing, an excellent gym and a deft-handed masseuse called Artemis, who did wonders for a painful back. Tennis is on the menu every day, while a run to the unmissable archaeological park is recommended, although it is worth getting there before 9am when the crowds descend.
The food at Almyra is excellent — even the usually dreaded buffet is first-rate with piles of sesame-studded tuna and prawn and chilli salads. What stands out here is the warm, attentive service from the multinational staff. From here, it is a 50-minute drive to Anassa, another in the Thanos chain of hotels, on the north coast via the stunning Agios Neophytos Monastery. Anassa, close to the small town of Latchi, prides itself on its chicness. Honeysuckle and rosemary-lined banks give a hypnotic scent while the front-facing rooms look out over the Mediterranean.
While many come here for R&R, we came for adventure. One day we hire a boat to explore hidden coves. On another, we borrow thick-wheeled mountain bikes and take a terrifying ride along the coastal path. The Japanese restaurant also packs a punch with €40 dishes, but the simple modernist design makes it a pretty place to spend the evening.
Paradise in Puglia
La Peschiera
In a dramatic setting with crashing waves only a few metres beyond, one feels immersed in nature at La Peschiera in Puglia. Located in a former fish hatchery — hence its name — this elegant Italian hotel has rooms overlooking the sea, each with a terrace offering easy access to a lagoon for an early morning dip. If swimming in the Adriatic doesn't appeal, there are seven pools. Sun worshippers will love the rooftop loungers, but it's also worth finding time to explore nearby Monopoli with its 17th-century cathedral and twisty backstreets.
For bon viveurs, there is a decent cigar and Armagnac list, and dinners in the waterside restaurant are a treat with dishes such as carpaccio of red fish with thyme and citrus. Rooms befit the cool modernist palette of Puglia — white linen draped over four-poster beds, and chic coral-patterned furnishings. Book through Small Luxury Hotels of the World. Rooms from €300, slh.com/peschiera.
Kick Start
Maldivian martial arts
The Maldives' picture-perfect atolls are welcoming their first martial arts centre with the opening of the Kokaa spa at Kanuhura Maldives. For those who wish to perfect their combat skills to a backdrop of sugarsoft sand and clear blue seas, the resort is welcoming two former Muay Thai professionals. The resort opened in December and the spa features a hatha yoga studio and an outdoor pavilion. kanuhura.com
Sailing by
Silversea's Silver Muse
We arrive at Silversea's latest launch beneath a beating Barcelona sun. After check-in at the dock, we walk on board and are greeted with cold towels by our butler, who will look after us for the stay. This is Silver Muse, the latest ship from Silversea, the company that is often referred to as the "Harrods of cruises". This is the largest of the fleet yet, accommodating 596 guests. With eight restaurants, there is also a focus on gastronomy. We are here on a three-day "owner's cruise", stopping at St Tropez, Portofino and Monaco. It's an itinerary not intended for the public, but which provides a snapshot of the boat. A shorter version of the cruise will be available later this year.
After a dinner in the Japanese restaurant, Kaiseki, where tuna sashimi is tasty alongside sake and champagne, we awake the next morning to St Tropez harbour in the distance. We have chosen to spend our time on land to revisit old haunts of the glitzy town. After a breakfast of fruit salad and bircher muesli, we are ferried into the bay by dinky orange boats (which also serve as the lifeboats).
We disembark and take a taxi to the ever-faithful Le Club 55 for lunch (club55.fr). Having spent most summers here for 20 years, it is a relief to see it unchanged. After a tipple at Hotel Byblos (byblos.com), which celebrates its 50th anniversary this year, we head back. The next day, Portofino is equally stunning. We head straight for Belmond Hotel Splendido (belmond.com/hotel-splendido-portofino) where, following a walk to the seashore monastery of San Fruttuoso, we enjoy a jolly lunch on the terrace. It is then back to the boat for a quiet night on board, and a delicious steak at the Atlantide bar and grill.
On arrival the next day in Monaco, we head for the thermal baths at the Thermes Marins Monte-Carlo for an early morning swim before lunch on Le Vistamar's sun-bathed terrace at Hôtel Hermitage. Then it's a swift departure from the heliport on the Monaco-Nice helicopter service  — the smoothest way to get to Nice airport during the snarled-up summer months. It is a fitting end to an exciting three days. JS Mediterranean cruises on Silver Muse typically start from £3,900 per person for seven days.