Ladyburn Edition Three - A Bottled Snapshot of the 60s
Introducing Ladyburn Edition Three, a single malt whisky held in casks away from the public eye since 1966. Featuring iconic bottle labels picturing interiors designed by David Hicks. Truly a bottled snapshot of the 60s.
The Release of Ladyburn Edition Three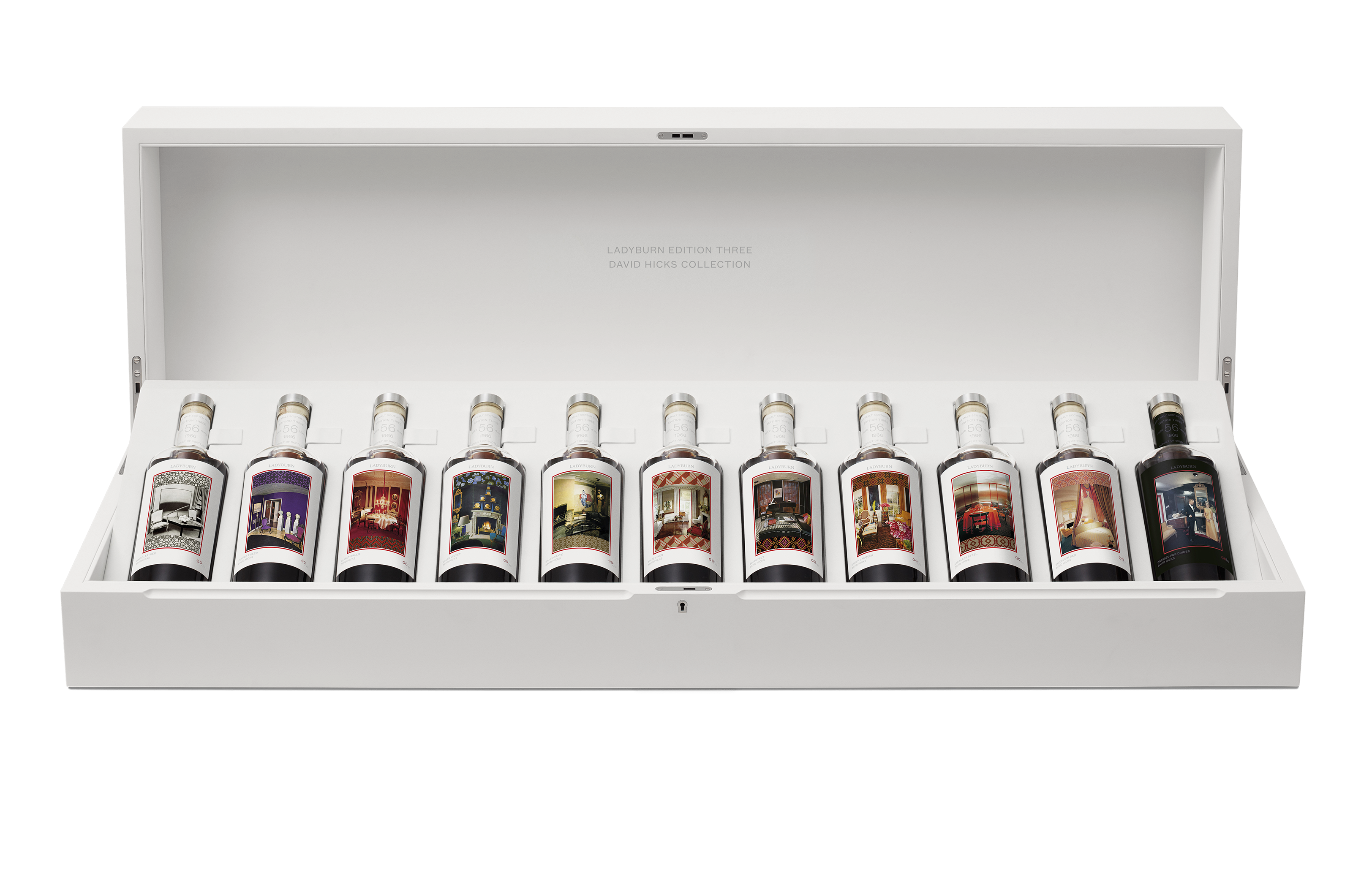 Labelled as a 'lost-gem distillery' by William Grant & Sons, Ladyburn distillery operated as an industrial design marvel in the heart of Ayrshire before being dismantled in 1975 and becoming a ghost distillery. Meaning that now the only trace of it is the whisky born from it. Ladyburn Edition Three has been kept a secret for nearly five whole decades before being released to the public this September. A key element of what makes an item so exclusive is its scarcity and inability to be recreated. Only 210 hand numbered bottles of Ladyburn Edition Three will ever be available, making it a timelessly ultra-rare and collectible whisky.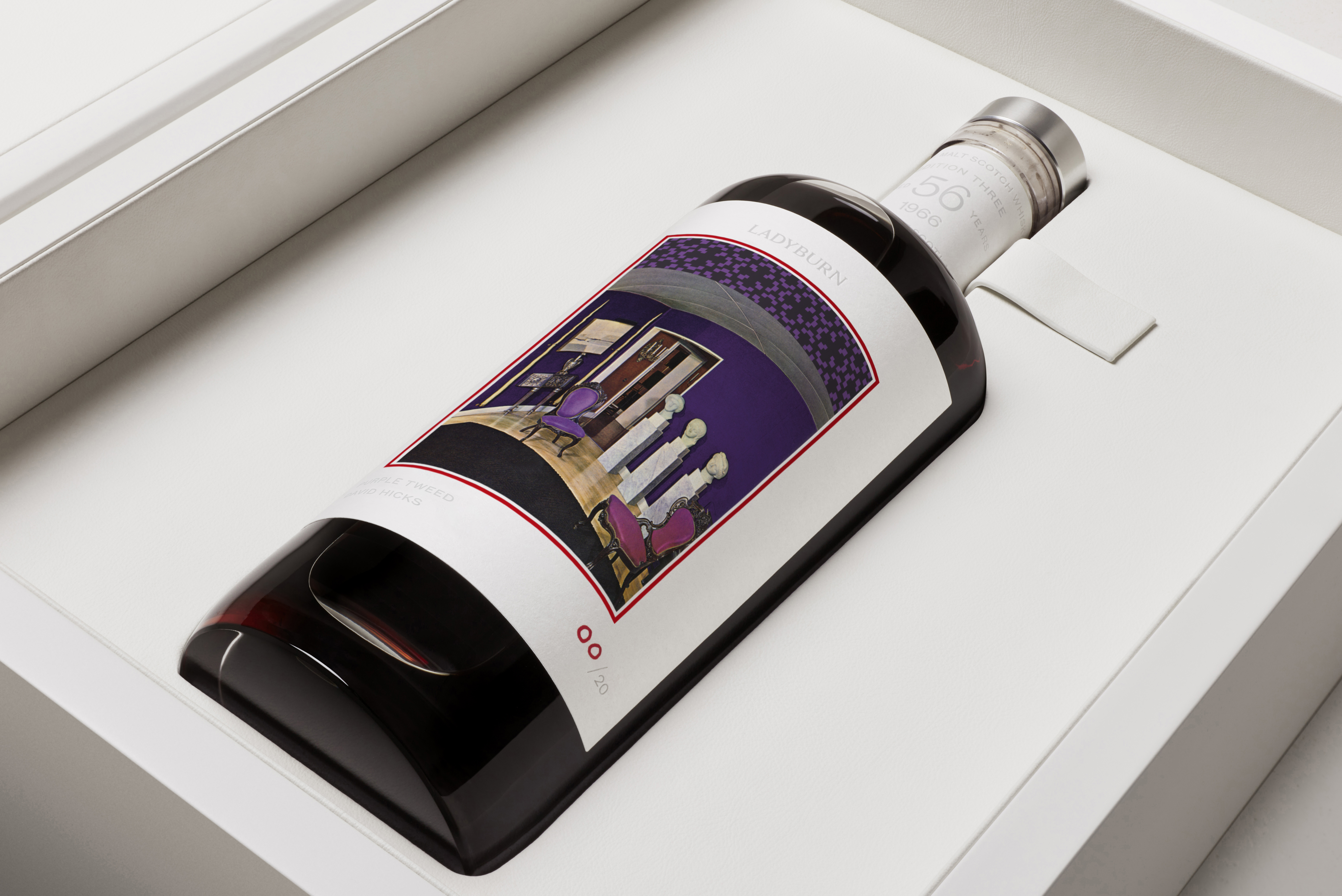 Not only does the deep mahogany single malt encapsulate the 60s with its distillation date. All the iconic 60s interiors by David Hicks that are featured on the bottles no longer physically exist. They only live on in photographic form through David Hicks' Scrapbooks and now the labels of Ladyburn Edition Three after being hand-selected by his son, Ashley Hicks. At the launch, the importance of the design of a whisky bottle was highlighted by Managing Director of William Grant & Sons, Jonathan Driver. Whisky is made to be savoured, yes - but also enjoyed and ultimately drank. With such uniquely artistic label designs, the exclusivity and value of the bottle of whisky isn't entirely sipped away along with its contents. Instead it continues on in the vivid labels that will dazzle from behind liquor cabinet glass for years to come.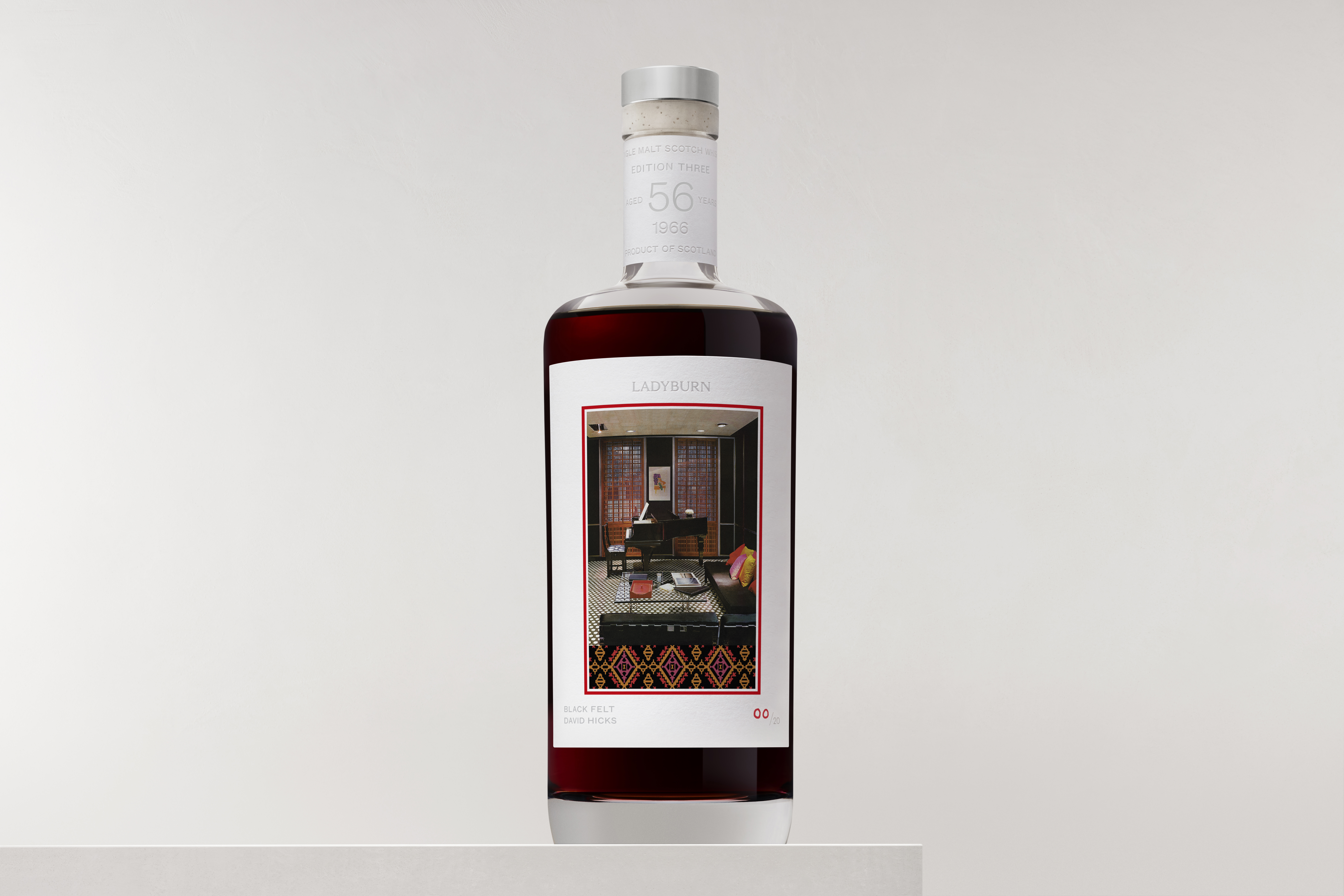 I was fortunate enough to savour a drop of Ladyburn Edition Three whilst being guided through the notes by the knowledgeable Brian Kinsman, Malt Master at William Grant & Sons. When I first brought the whisky to my nose, I was surprised at the sweetness peeking through the deep fruitiness of date and raisin notes. This comes from the decades of maturation the whisky spent in a sherry butt made from European oak, giving the whisky a more sherry-like treacle taste. For me, the complex notes of chocolate and coffee were most prominent delivering a bittersweet edge yet I was left with a richly caramelised woody aftertaste.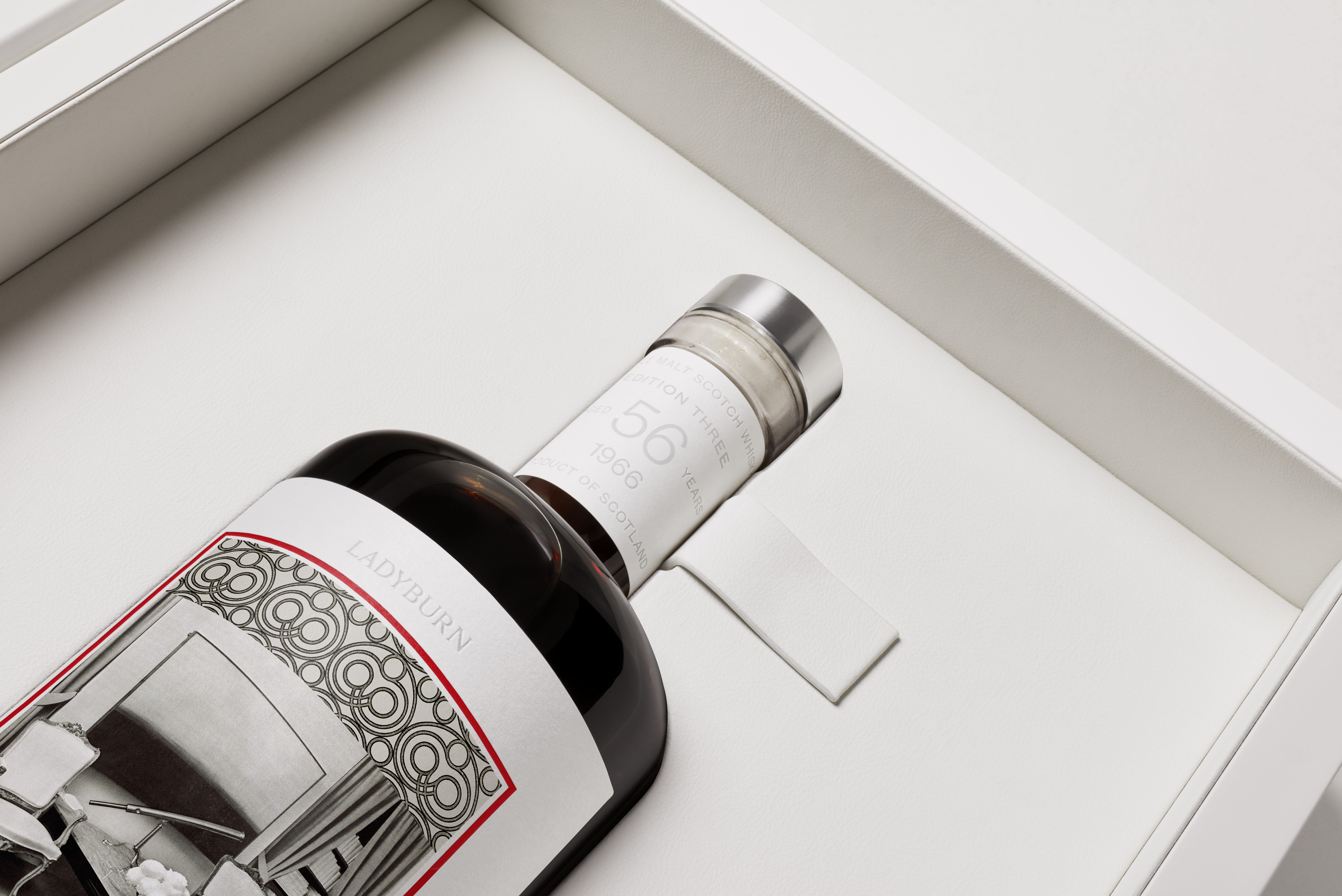 "Each sip adds new layers of complexity, harmonising intense sweetness and enthralling bitter accents with underlying oak. An unforgettable experience", says Brian Kinsman, Malt Master.
To enquire about Ladyburn Edition Three please contact [email protected]