The Very Best Summer Perfumes for 2023
Looking for the very best summer perfumes for 2023? SPHERE brings you the ultimate list. Our edit features delicately beachy fragrances, timeless classics and even a scent proven to enhance your mood to joy. Which one will you choose to scent and uplift your summer?
The Very Best Summer Perfumes for 2023 
How do you want to remember summer? You'll be looking for the very best summer perfumes for 2023! Smell is our strongest sense when linking to happy memories, which is why catching the aroma of your grandmother's favourite flower on the breeze always takes you straight back to your happiest and most carefree childhood days.
With these powerful sensory factors in play, choosing your summer scent takes on extra significance. So what will it be? Will you keep it classic with a floral spritz of Le Labo's Neroli 36? Or will you take the emotional uplift with a joy-giving waft of Vyrao's new science-backed Sun Ræ which boosts happiness and self confidence? 
Each of the scents in this edit has been carefully selected for optimum quality and lasting power, and each is formulated by a master perfumer with the aim to deliver not just a beautiful scent, but happier summer days and long-lasting memories.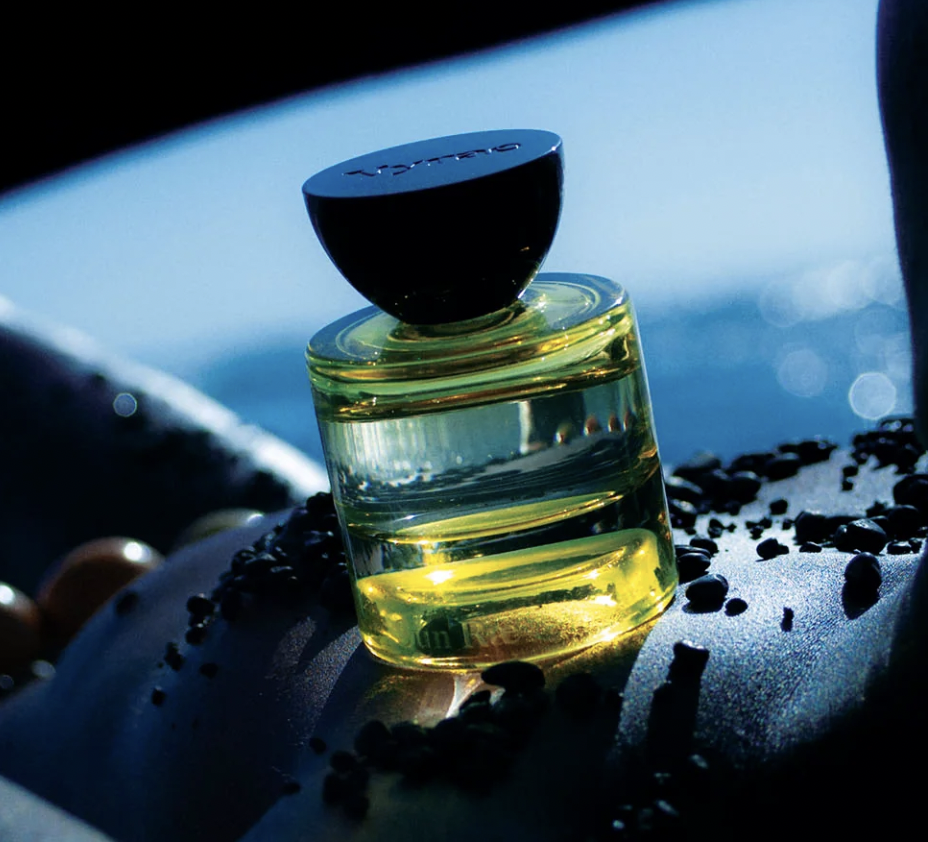 Vyrao's Sun Ræ is distilled with joy and happiness in mind, and this organically produced, clean scent features uplifting turmeric leaf and root, grounding vetiver and mood-boosting lemon, layered with bergamot for clarity and ginger for self-confidence. What marks Sun Ræ out above its peers, is the brands main intention: they make perfumes specifically to enhance good feelings. This formulation, like its other recent launch, The Sixth for mindfulness and intuition, is scientifically proven to increase feelings of self-confidence by 67% and feelings of joy by 25% thanks to a partnership with the IFF and its Science of Wellness research program.
Layered with amber, sandalwood and vetiver for a tranquil finish, this scent arrives with citrusy zing, yet settles into a scent reminiscent of an Italian cologne - the perfect mood-enhancer for a summer's day. The positive energy doesn't stop there, each bottle of Sun Ræ contains a Herkimer diamond supercharged by its in-house healer, Louise Mita. For anyone craving some positive karma this summer, Sun Ræ away. 
Vyrao, by Sunræ, £135 (50ml), available at Vyrao
Aqua Media Cologne Forte by Francis Kurkdijan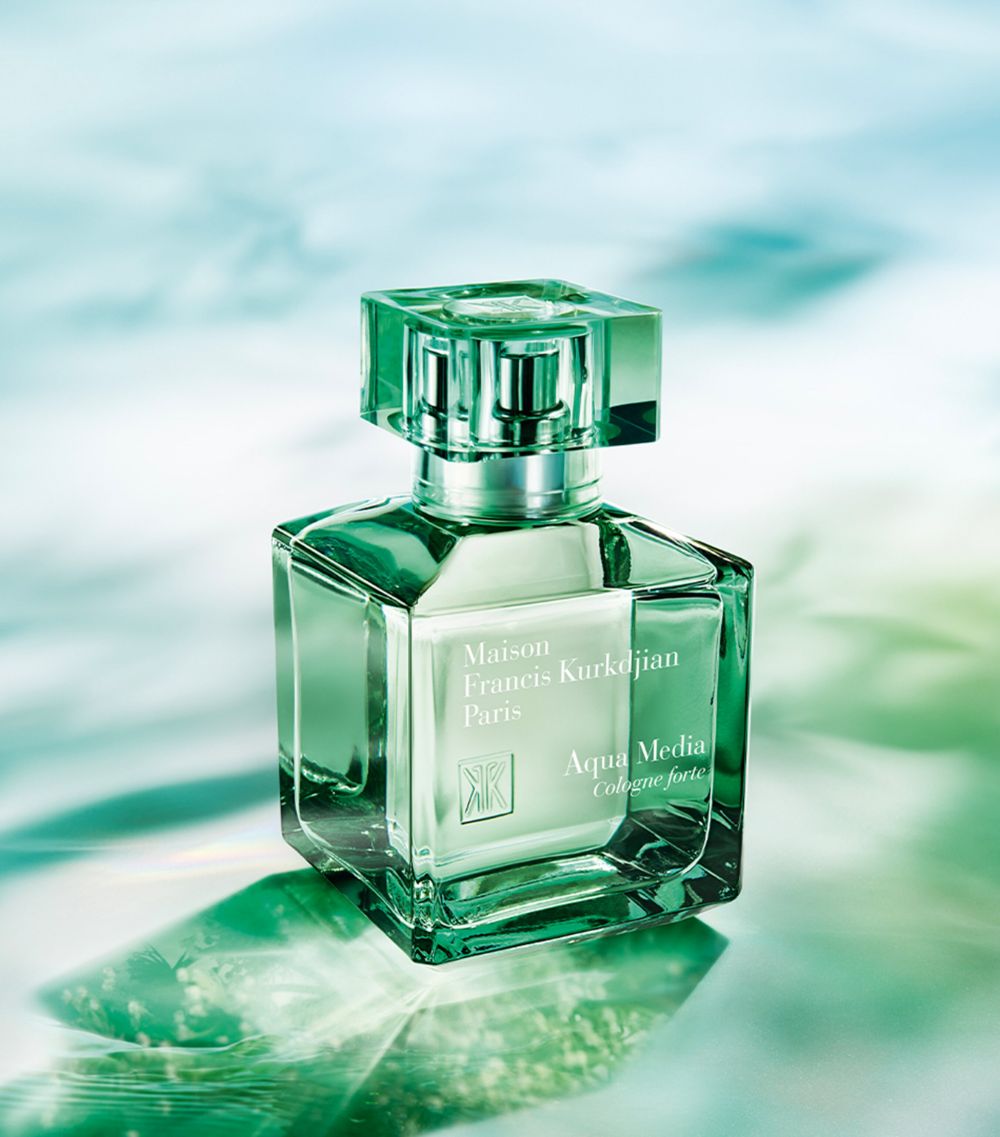 Francis Kurkdijan, the creator of the iconic Baccarat Rouge, has just introduced Aqua Media Cologne Forte which finds the evocative balance between the elements of water and light with fresh verbena and bergamot layered with woody musk and herbal fennel heart notes. The bottle is designed to shine a beautiful aquamarine signifying the centre of a rainbow, and communicating Kurkdjian's intention for Aqua Media Cologne to put freshness at the centre of his scent.
Aqua Media Cologne Forte by Maison Francis Kurkdjian, £175 (70ml), available at Harrods and Selfridges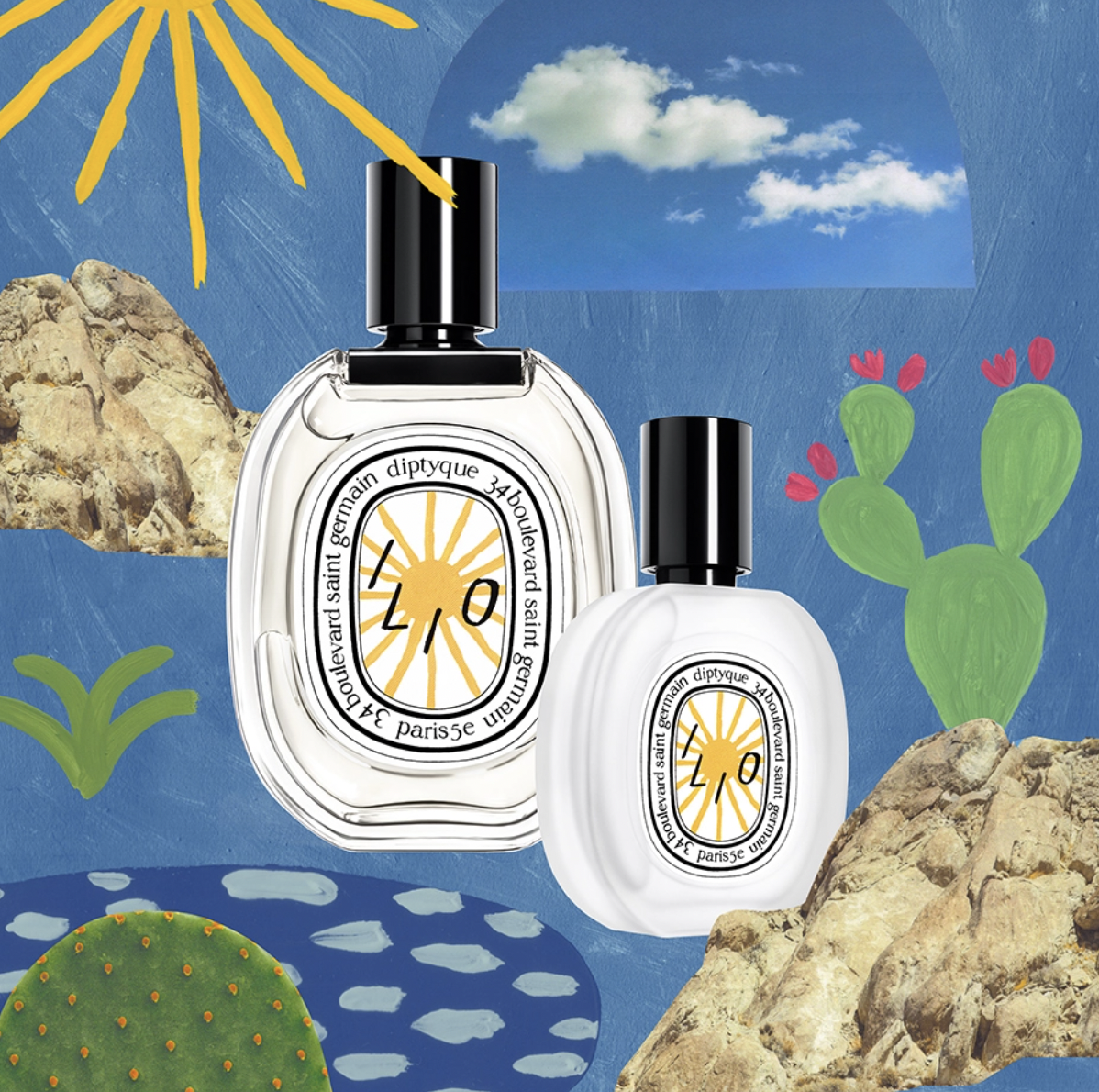 Diptyque's Ilio, transports you towards the serene feeling of sitting under a blossoming pear tree, flicking theought the pages of a vintage book. Built up by the core fragrance of juicy green pears, and layered with delicate floral notes of bergamot, jasmine and iris, this mediterranean-inspired eau de toilette is created for lovers of unique fruity scents, perfect for picnic dates with a stretch of sea in sight. 
Ilio by Diptypque,  £125 (100ml), limited edition for summertime, available at Diptyque, Liberty and Selfridges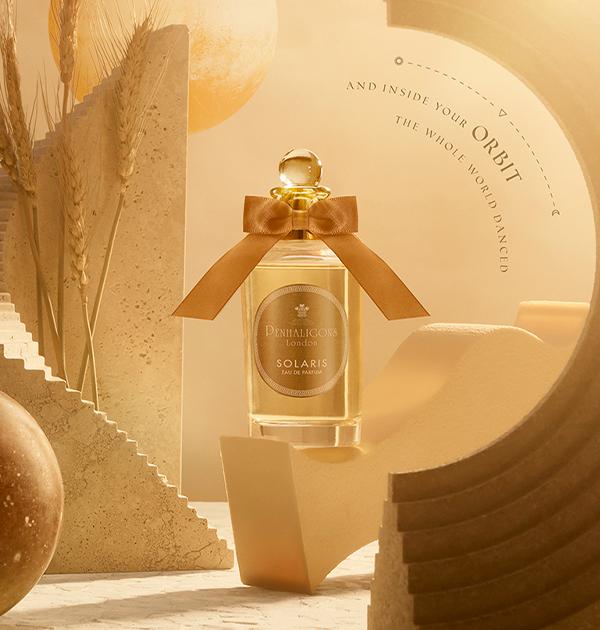 Penhaligon's newest creation, Solaris, is sweet, warm and celestial. Honing inspiration from the gold of the sun with woody notes of cedar and sandalwood, paired with playful top notes of blackcurrant and ylang ylang it delivers a deep yet graceful summer scent finished with classical vanilla to turn heads wherever you go. 
Solaris by Penhaligon's, £160 (100ml), available at Penhaligon's, Harrods and Selfridges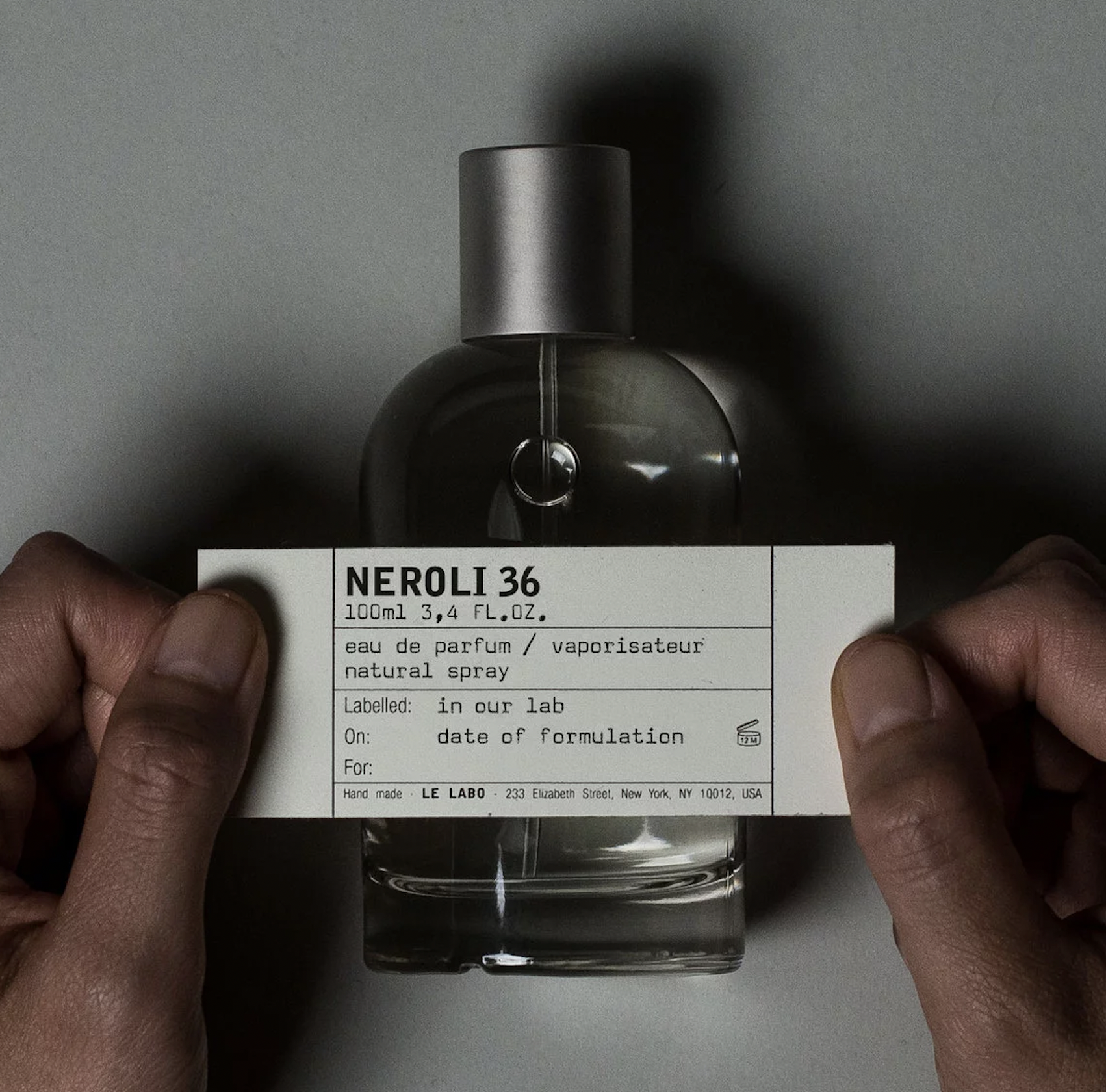 The minimalist fragrance brand, Le Labo, reigns with their pure and simple perfumes. From Grasse to New York, their tried-and-true summer scent is Neroli 36, which has a heart note of orange blossom neroli, embellished with rose, jasmine and mandarin. Summer in a bottle. 
Le Labo Neroli 36, £157 (50ml) £220 (100ml), available at Le Labo, Harrods and Selfridges
Cosmic Wood by Tory Burch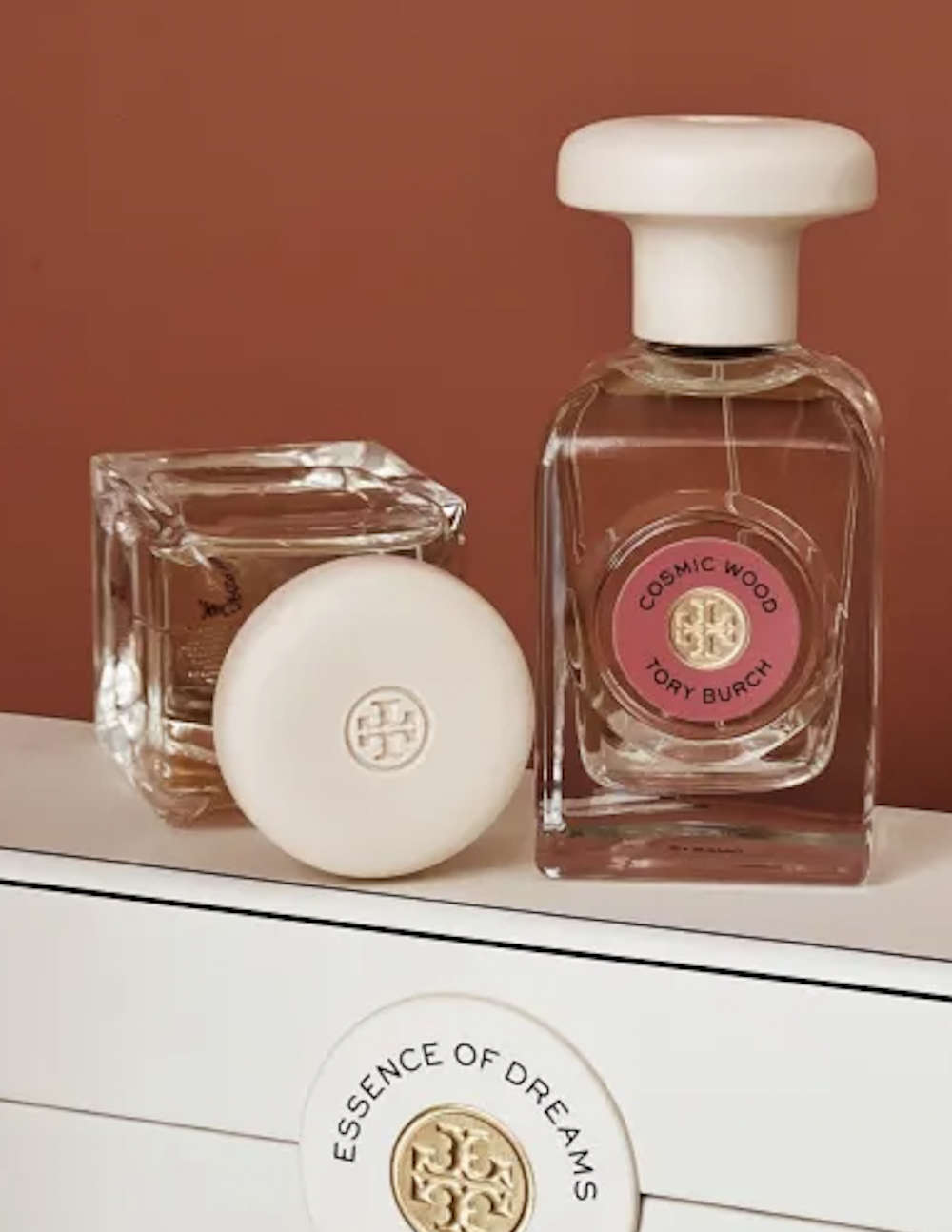 Tory Burch's new scent, Cosmic Wood, has familiar heart notes of jasmine and sage, spiced with top notes of cardamon and ambrette and carried with the depth of earthy vetiver through the base. This transportive perfume immediately takes you to enjoying a fragrant mezze by the sandy, quiet beaches of the Mediterranean.
Cosmic Wood by Tory Burch, £99 (90ml) £75 (50ml)Available at Space NK and Tory Burch 
Beach Walk by Maison Margiela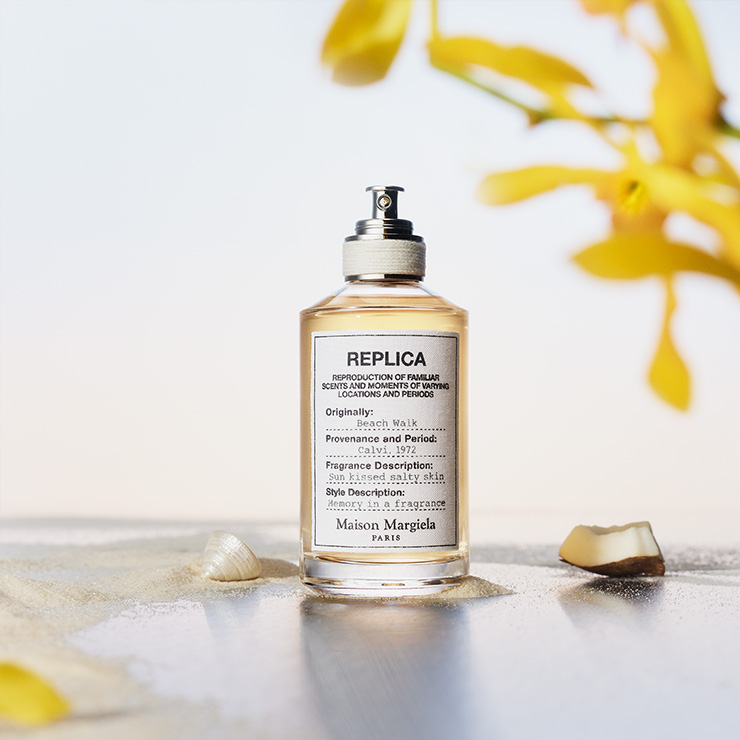 If you like to relive precious summers through the comforting art of nostalgia Maison Margiela's REPLICA delivers on just this idea. Beach Walk's subtle scent is carried with notes of coconut milk, ylang ylang, musk and bergamot and it evokes memories of salty skin fresh from the ocean, sandy toes and endless days. This perfume transports you back to being that sun-kissed girl or boy in a floppy sun hat, wherever you are. 
Beach Walk, by Maison Margiela, £110 (100ml)Available at Cult Beauty and Space NK